Dressing Right for Every Season
Colours play a big role when putting together a wardrobe of your favourites…whether it is about choosing the right colour for your skin tone or understanding the colour combination of shirt & tie. And of course there is another essential component, that being the colours for the season.
SPRING
"Spring is when life's alive in everything" - Christina Rossetti, Poet
After the cold winter months and before fiery hot summers Spring is the transition to newer beginnings, renewed vigour, rejuvenation …tis` the season of love, joy and laughter…
It is no wonder then it is a season of beautiful light hues of Creation.
Colours: Livelier & lighter shades like whites, pinks, lavender, blue are great colours for spring. Look book: Go elegantly white with a classic-collared Irish linen shirt, with rolled-up sleeves, tucked out on a pair of white/khaki linen pants. This combination makes for a perfect attire to a laidback spring brunch.
At work, choose pales hues in solids, medium checks and stripes. Wear them with a nice tailored fit and a crisp collar. Team it up with a smart waistcoat and it can be a great way to bring in the New Year at work.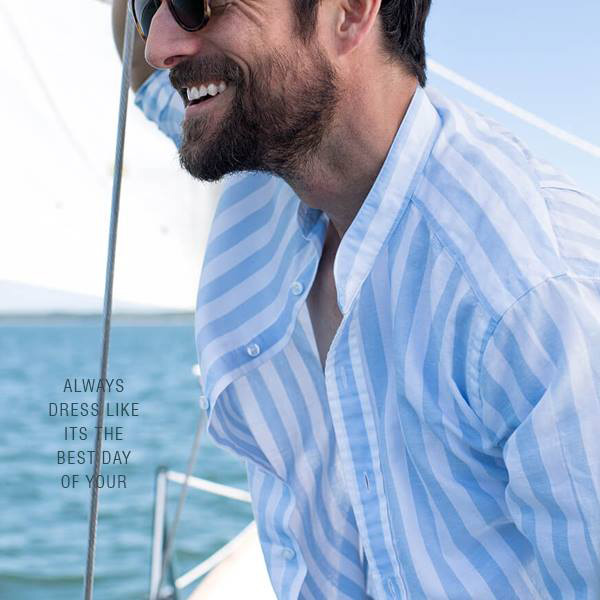 Summer
"Summertime is always the best of what might be" – Charles Bowden
Colours: It is a time when light and bold hues take centre stage and there is no room for being coy. Bright greens, purples, yellows.
Look book: Clean, light and understated is how a man should dress during the summer months. A button down collared, short-sleeve Egyptian cotton slim-fit shirt, worn tucked out over a pair of chinos or light denims is the way to go casual. It's a time to play with solids, paisleys and small prints. Or go with bolder blue stripes and red checks.
At work, wear medium blue ginghams or houndstooth checks with cream pants. Or alternate with a teal-striped slim fit shirt with a spread collar and a dark solid tie for an official meeting.
Shirt fabrics for Spring & Summer: Spring & summer demands similar shirt fabrics… it's a time to get back to the classic light-weight cottons & linens because of their ability to absorb sweat, their light weight and their fall.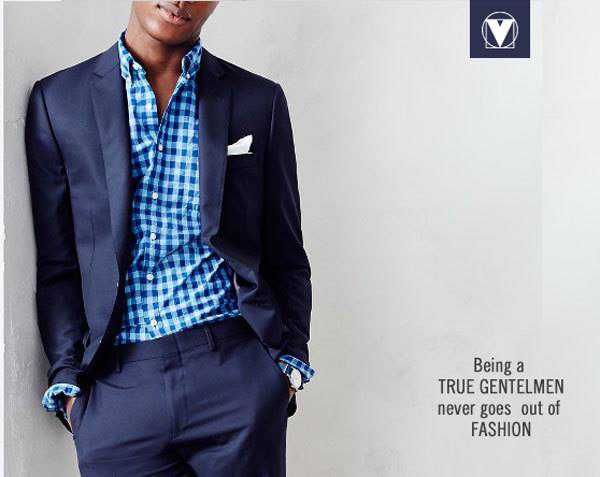 AUTUMN
"Delicious autumn! My very soul is wedded to it, and if I were a bird I would fly about the earth seeking the successive autumns" - George Eliot
Colours: Time for more warm and earthy colours to make its way. Deep reds, maroons, oranges, rust, tans, browns depicting the colours of the beautiful leaves as they get ready to shed - making way for the winter snow.
Look book: Heavier warmer fabrics are the go-to choices during this season. Opt for heavy weight cottons or wollen fabrics. Dark and warm solid shirts or dark patterns work well during this season. A Large tartan checked flannel shirt tucked in or tucked out with jeans, boots and a solid-coloured scarf would complete the perfect ensemble for a day out in autumn.
At work, dark checks with our 7th Ave button down collar under a light beige / olive cardigan or a tweed coat would lend an air of sobriety and elegance. For a more formal look, a blue slim-fit oxford shirt with a rust tie and navy trousers would add a dash of elegance to your ensemble.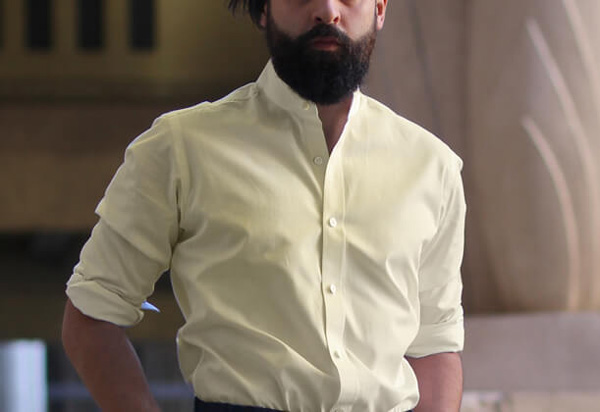 WINTER
"Winter is not a season, it's a celebration."
Colours: Dark colours make their solo entrance. Grays, browns, blacks, bottle greens, dark or steely blues. You can even add some pizzazz with a touch of deep burgundy or a dark pink.
Look book: Play with intricate patterns like herringbone, stripes and windowpane checks. It is also a time to layer up stylishly. A deep grey and white grindle checks shirt, paired with denims, boots and a long coat, would be great option for an evening out.
At work, for a semi-formal look, wear a white shirt with French cuffs inside a navy cardigan, paired with navy slim-fit pants and a long grey coat.
Shirt fabrics for Autumn & Winter: Warmer shirting fabrics become the obvious choice with one turning to flannel & heavier cottons with insulating properties to keep the cold out. As regards the weaves of your fabric oxfords, herringbones, and twills, are a good choice.
Whatever be the season, it is important to find not just the right colour but also the right fit. Bespoke menswear at Vitruvien.com allows you to create your own wardrobe with a splash of colours merged with an array of patterns.

Hits: 3192 | Leave a comment