The etiquette of wearing tailor-made suits by Phillip Alexander
A good suit communicates respectability and style; and is a statement of status and authority. But only if it's done correctly. Knowing the correct etiquette of what, how and what not to wear for an occasion, is important. So the correct style, colour and fabric of a suit for a particular occasion may need to be selected carefully. If it hasn't been thought through properly, there is a danger of just looking foolish in a fancy suit. Phillip Alexander have vast knowledge and experience in advising their customers on the correct tailor made suit to wear and most important, what not to wear.
They can provide the most expensive, stylish, Savile Row tailor made suits that money can buy; but it has to be the right suit for the right occasion. Sometimes, a less expensive tailor made suit, than the customer first considers; in the correct style and colour, may be more appropriate.
MEASUREMENTS & FITTING
For a handmade suits to have the desired effect, it must be measured and fitted by a trained tailor. The bespoke tailor, takes up to fifty measurements; and details of the customer's shape as well as his size are carefully noted, which will provide the perfect fit. The bespoke tailor made suits that are crafted in Savile Row London, are designed with great care and attention to detail, ensuring an impeccable look. The bespoke tailor will also cut and fashion the suit, to delicately enhance and compliment the wearer's shape and figure, giving him that discreet confident appearance that Savile Row suits are famous for. An ill-fitting suit will distort the shape of the wearer, which is the opposite of what is expected from a tailor made suit; and certainly the opposite of a Savile Row tailor made suit.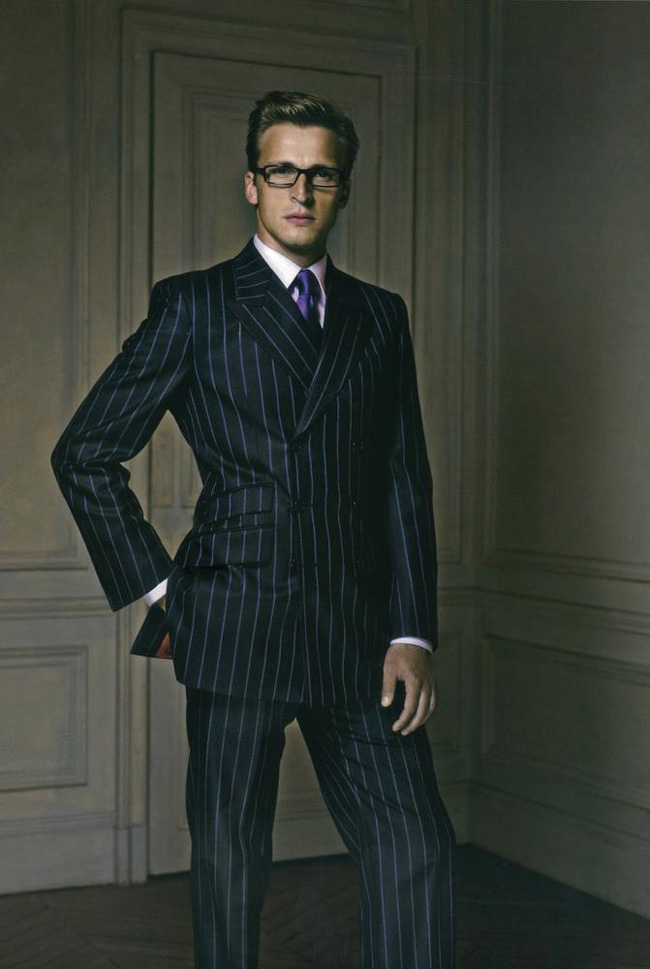 BUTTONING ETIQUETTE FOR SUITS AND JACKETS
Although this is easy enough to follow, not many people do. Which shows that not many people have a tailor to advise them and few will have a tailor made suit. Because, it only works well, if the suit fits reasonably, sadly, for the majority, they don't fit well, if at all.

3 BUTTONED JACKET OR SUIT
Top button sometimes buttoned Middle button ALWAYS buttoned And the bottom button is NEVER used

2 BUTTON JACKET
The top button ALWAYS buttoned. The lower button never

1 BUTTON JACKET
Always buttoned
The exception to this rule is, if wearing a vest (waistcoat) with the suit, making it a three-piece suit, the jacket can be left open; but if it's buttoned up, the same rules apply to a three-piece suit, as a two-piece suit. A correctly cut jacket or suit should be designed for the bottom button not to be fastened, which is rarely the case with ready-made suits.

Photo and information: www.phillipalexander.co.uk


Hits: 5453 | Leave a comment