Designed by you, made for you - tailored garments by Brooks Brothers
Discover the timeless craftsmanship of Brooks Brothers combined with modern innovation to create a tailored garment - Designed by you, made for you.
Knowing that customization separates retail leaders from the crowd, Brooks Brothers made it a priority to modernize its iconic tailoring business.
When the specialty retailer opened its first store in New York in 1818, the only way to purchase clothing was to have it custom-made. Almost two centuries later, this service has become a trademark for the specialty retailer. Brooks Brothers' Made to Service program enables male shoppers to browse a portfolio of fabrics, patterns and colors, as well as collars, cuffs, lapel styles and pocketing, then get fitted for a one-of-a-kind, custom-fit dress shirt, suit, sport coat or trousers.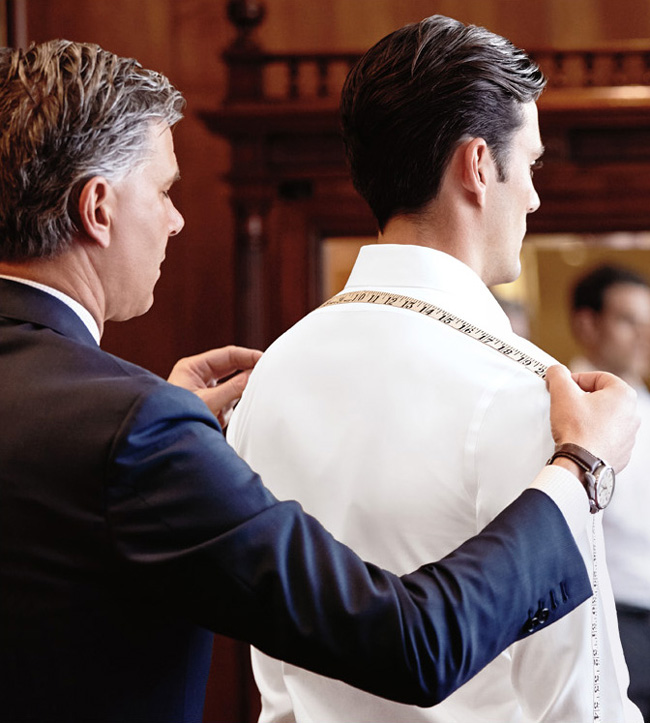 The company strove for an easy-to-use, integrated solution that would automate its tailoring process, and could be developed, improved and scaled rapidly. The chain also needed to remove complexities across its systems to create a digital foundation - without having to create or customize code.

With the partnership with Zudy, Brooks Brothers added a no-code application development platform, called Vinyl, that digitized its iconic in-store experience. The agnostic solution sits on top of legacy systems, and has a universal translator that pulls the customer data needed to populate Made to Order. Associates access details via mobile devices, and use insights to deliver a more personalized experience.

"Customers have the ability to choose custom details, such as jackets with two or three buttons or a side vent, linings, and so on, in real-time, directly through the device," he said. "Now there is a conversation about how the product will be made, giving both parties all details they need, versus just discussing price. All details are printed or sent to the customer via email, further improving accuracy. It has changed the dynamic and experience.", said Andre' D'Elia, the chain's director of services, Made to Measure.


Hits: 4611 | Leave a comment