Popular custom tailors in Colorado
We continue the series of articles about the popular custom tailors in the states of America. Today, we will present you the tailors from Colorado - most of them are situated in Denver where your can find your best choice of suits and wide range of fabrics.
Beckett and Robb - From the start, they have been obsessed with creating amazing products. The business of making and selling products to others evolved out of their passion for designing, constructing, and wearing great clothing themselves. What started as a shared hobby eventually turned into something much greater. The founders, Derek and Jason, met in 2005 while working together in a different business where they had the opportunity to design and develop products around the world.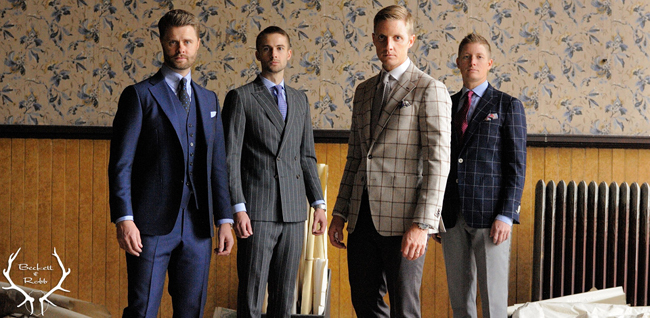 Fit Wel Custom Clothes - FitWel represents generations of craftsmen that have perfected their skills and set a benchmark of quality for its customers, for Hand-tailored Bespoke Formal Wear. Before you plan for your next Formal Event, visit them to find how they can customize your Tuxedo Selection & Accessories. Let your next Tuxedo be a Custom FitWel Tuxedo. Each garment in itself is a creation of its own with your selection of fabrics and designed to your exact specifications of style and fit. The master tailors individually hand-stitch each garment with painstaking detail and attention. Each step of the process from the cutting, to the sewing and finishing is continuously monitored and checked to assure the finest in quality. Put your trust in Fit-Wel - their business of over 43 yeas is due to their attention to detail and customer service. They come to your market roughly every 3 months.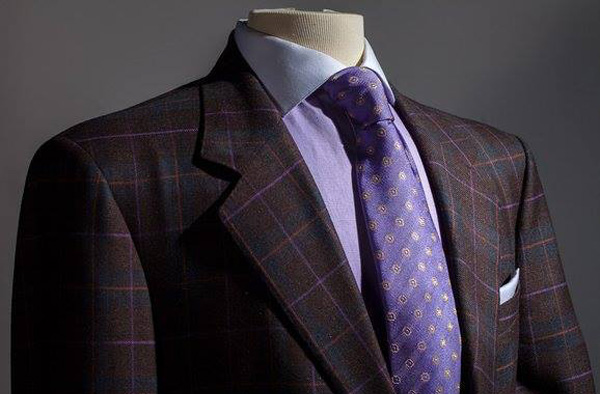 Bespoke Edge - At Bespoke Edge, they do things a little differently. Instead of having a physical store, they come directly to your home or office anywhere on the Front Range of Colorado. You can feel the fabric, see a full-canvas construction suit, and look at each of the details that make a bespoke suit so special. They can guide you as much or as little as you like—with bespoke, you are in control. Most importantly, they take all the necessary measurements to ensure that your custom suit or shirt fits you perfectly.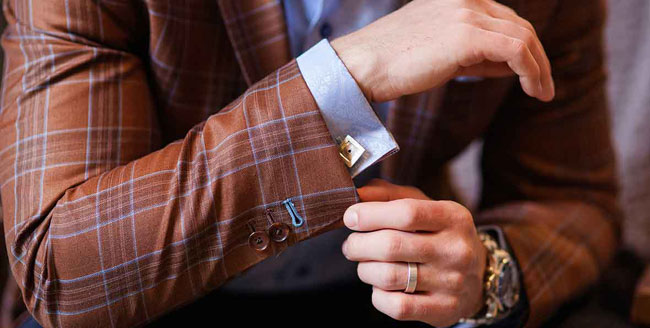 Cherry Creek Custom Tailor - Over 200 Suit & Shirt Fabrics to choose from. When it comes to customizing, Cherry Creek Tailor has the biggest Fabric selection in Denver. All Models, All Styles available to customize. You can simply Customize any item to endless possibilities, such as, Change Lapel Styles, Vent Styles, Pocket Styles, Collar Styles and etc...Cherry Creek Tailor has Fabrics to your needs, from Business to Executive grade and hard to find Fabrics such as 100% English Cashmire or High end Italian Fabrics.
Rutledge's - For 50 years, they have developed long-standing relationships by offering the finest quality, fit, value and service. They are committed to every aspect of fine service, but what sets Rutledge's apart is the exclusive mix of collections not found anywhere else in Colorado Springs. They live for the hard to fit, harder to please and impossibly high standards. From suits and sport coats, to tuxes and trousers, expect the ultimate in creative, sartorial elegance.

Ratio Clothing - They believe that clothing is one of the most personal and important products you buy. It should be made well, and made just for you, plain and simple. 97% of the clothing sold in the US is made for the lowest wage available, in the fewest sizes possible, to maximize profit. You deserve better, and they think there's a better way. Their mission is to dress the customers in custom, American-made clothing with a perfect fit, crafted from the finest materials in the world, and sold for a fair price.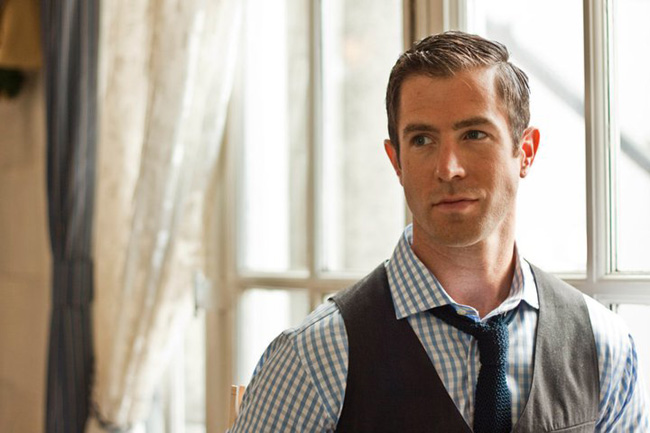 Denver Bespoke - What sets their suits apart is the sophisticated design sense and the muslin fittings, which guarantee a superior fit to any ready made suit or "custom fit" suit purchased off of the internet. They start each project with a pencil and pen, literally sketching a unique design for you and then drafting a unique pattern for your body type. On every piece that they make, they can examine and consider hundreds of possibilities from the most subtle to the most bold. And in each case, they work with a client to get exactly the fit that he is looking for - whether this means something that is as fitted as possible or something that has more of a classic drape.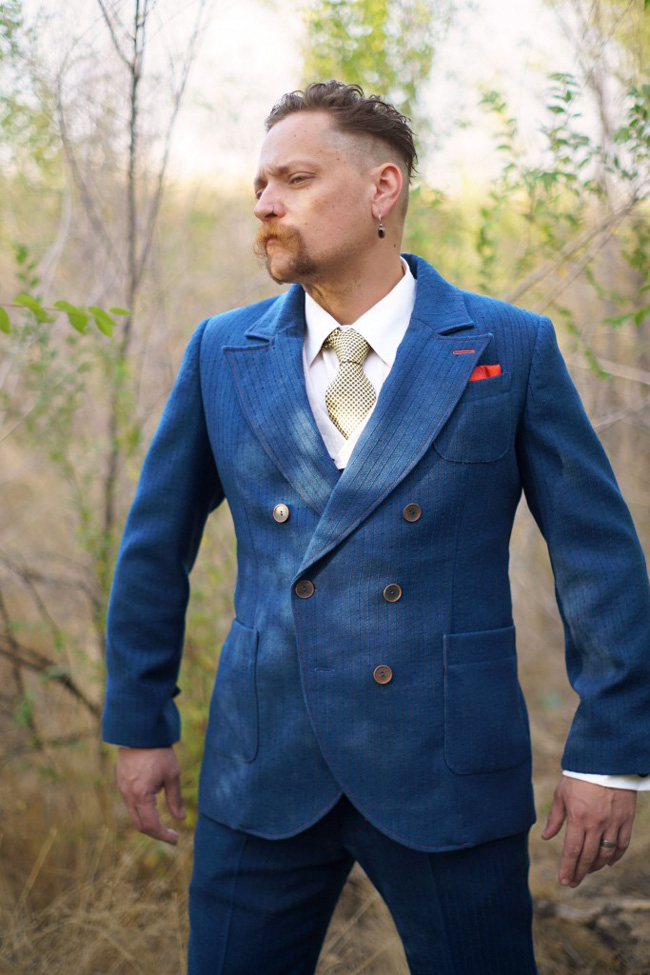 Eric's Custom tailors - Eric's offers men's and ladies tailor made suits, sport coats, slacks, jeans, coats and shirts. Eric's garments are made out of natural fabrics made by the world's most prestigious mills, like Dormeuil, Zegna, Loro Piana, Barberis, British Woolens, and Gladson, qualities range from super 100's to super 160's, to the luxury 17 Microns. If you are looking for a "world-class" bench tailored power suit that speaks for itself, Eric's can make it for you. If you need a basic suit that gives you a proper style, comfort and fit, Eric's is just the right place to have it made, at the cost of a medium-priced ready made suit. Custom made shirts by Eric's come in over 600 different fabrics and in many different body styles, cuffs and collars. The shirts are cut and made to your measurements in the USA to give you the quality and fit you expect in a custom made shirt. Eric's can also copy your favorite dress shirt giving you the same fit and style you love.


Hits: 3599 | Leave a comment