Meet Andrew Ramroop - the founder of the Savile Row Academy
Andrew Ramroop is a founder of the Savile Row Academy tailoring school and Master Tailor and Director of Maurice Sedwell, bespoke tailors of Savile Row. He is a true craftsman and one of the world's finest tailors. He is in fact the only practicing tailor on Savile Row with an OBE from Her Majesty Queen Elizabeth II for services to Bespoke Tailoring and Training. He is passionate about training the next generation of elite tailors. At the Savile Row Academy he now passes on his immense skill and knowledge of tailoring to young men and women eager to work on Savile Row and improve their own tailoring and menswear businesses.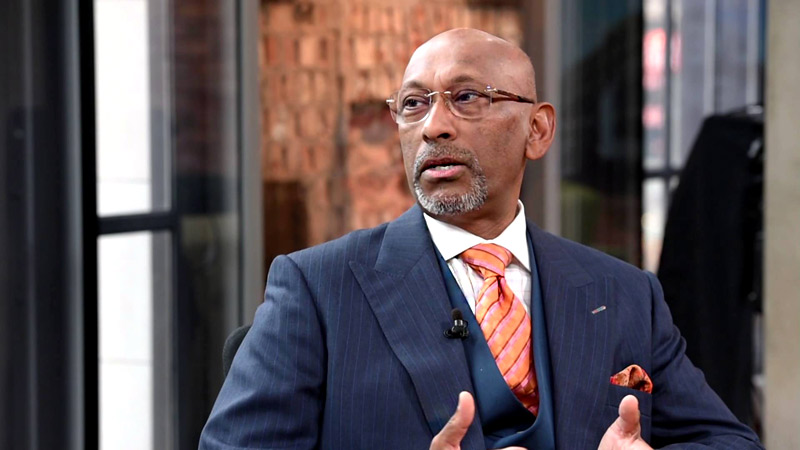 This summer the Savile Row Academy has an exciting opportunity for people around the world to come to Savile Row, the home of tailoring, and study with Andrew Ramroop himself. In a five week course people can enhance their skills in Men's Pattern Drafting, Block pattern, Cloth cutting, Fitting, Remarking and Bespoke Master patterns. Attendees will make a three-piece suit, helped by Maurice Sedwell's expert tailors.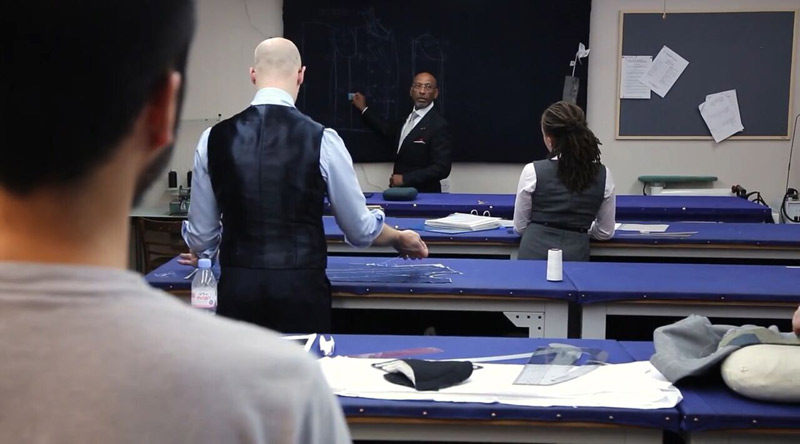 The Savile Row Academy also offers Savile Row Bespoke Tailors Course, which results in the Savile Row Academy Certificate. It is a 10 month course starting this September - The  course  is  a  flexible  modular programme  and  comprises  a Foundation  module and  three  advanced  study modules: Pattern Drafting,  Cloth Cutting,  Fitting  and  Remarking;  Trouser  and  Waistcoat  Making; and Coat/Jacket Making.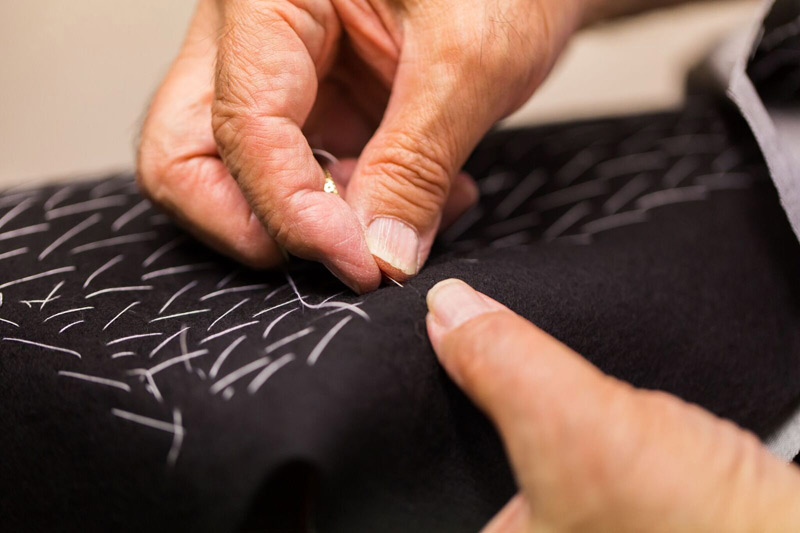 Here is what Andrew Ramroop told Be Global fashion Network about himself and the courses of the Savile Row Academy:
When did you start your career as a bespoke tailor?
At aged 13 I began an apprenticeship, learning to make trousers and at 14 I learnt to make jackets and waistcoats. My Savile Row career began when I was 17 at Huntsman. I left Huntsman and favoured a three year full-time tailoring degree at London College of Fashion as I wanted to learn cutting. I returned to Savile Row as an under cutter to Maurice Sedwell

When did you found the Savile Row Academy?
I registered SRA (Savile Row Academy) in 2007 and opened the doors to six trainees on 8th January 2008. The focus is/was to provide a comprehensive ready-to-work training to aspiring tailors.

How many students did you teach there?
Currently 24 students on two bespoke tailoring courses plus the Summer Cutting course which is limited to only 12.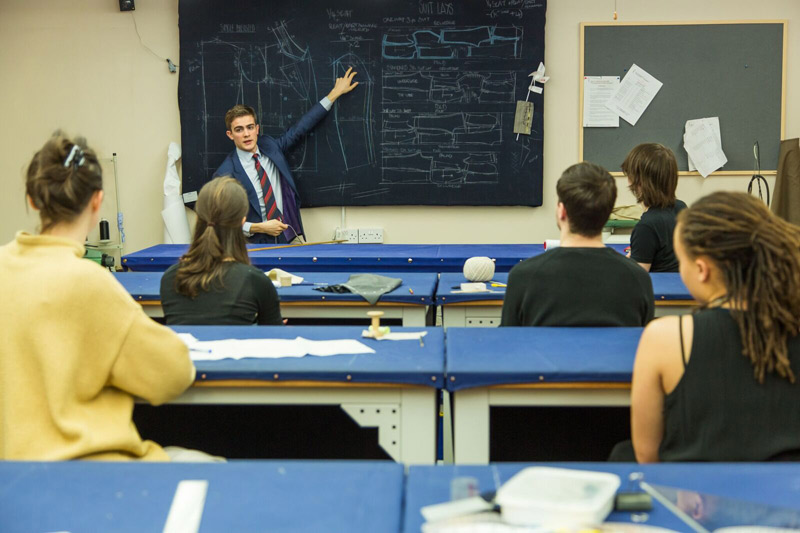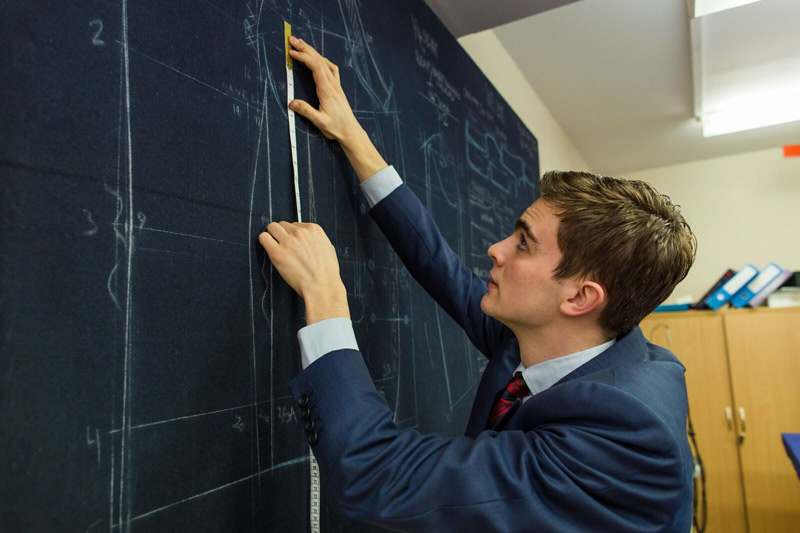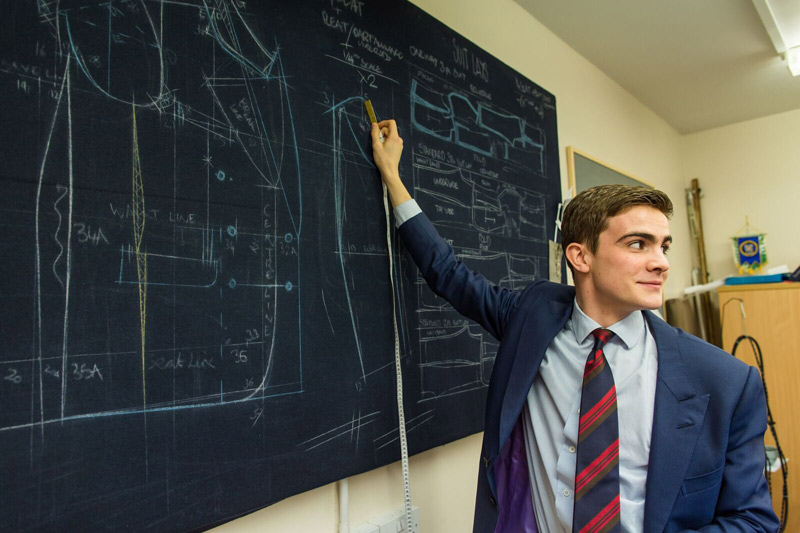 Do all of your students become tailors after they complete their education?
Most do. Some focus on tailoring, or specialising in coat-making, trousers making or waistcoats while some become cutters. The opportunity at SRA gives the learner access to every aspect of the trade and helps them to decide where they are happiest developing a career. Of course some start their own business or collections.

After this summer course, would the students have all knowledge to be able to start their own tailoring business?
Not tailoring but cutting. The summer course is designed for aspiring cutters, those who has MTM businesses but are unable to fit or diagnose problems or understand how to remedy especially with challenging customers.

What does the Savile Row Academy Certificate mean?
Learners have excelled in pattern drafting, trousers, waistcoat and coat making. Trainees are tested throughout the 10 months of the course. It also means learning from the highest skilled/most experienced tailors.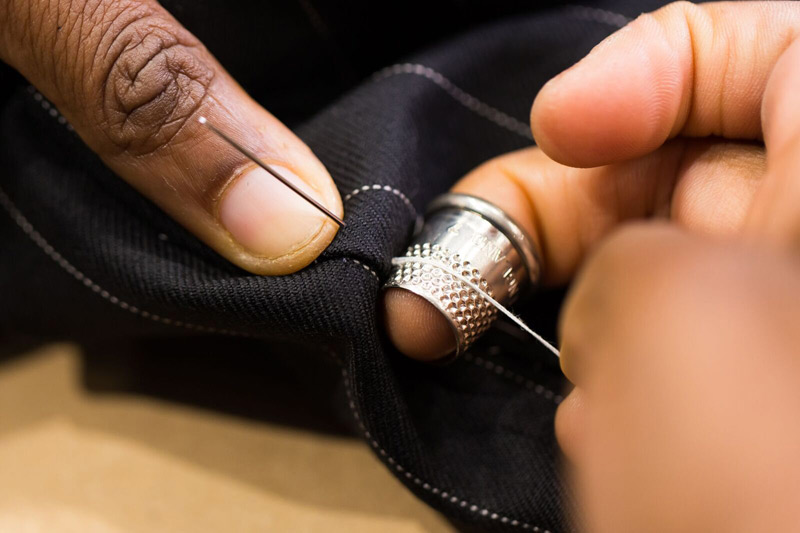 What knowledge and background is needed in order to attend the course?
None but an enthusiasm to excel in a career changing skill.

Tell us some interesting situations from your experience as a tailor?
Building a business that has tailored suits for customers in 60 countries. Taking a flat piece of cloth and creating a three dimensional form to give the wearer a feeling of style, elegance, comfort and confidence.

In Maurice Sedwell you offer 'Ultra Bespoke'. What does it mean?
Individually designed, hand cut and hand tailored to the highest standard attainable. We do not offer RTW or MTM only truly Ultra Bespoke Tailoring. Giving the student and customer more than they expect from a course or from a suit.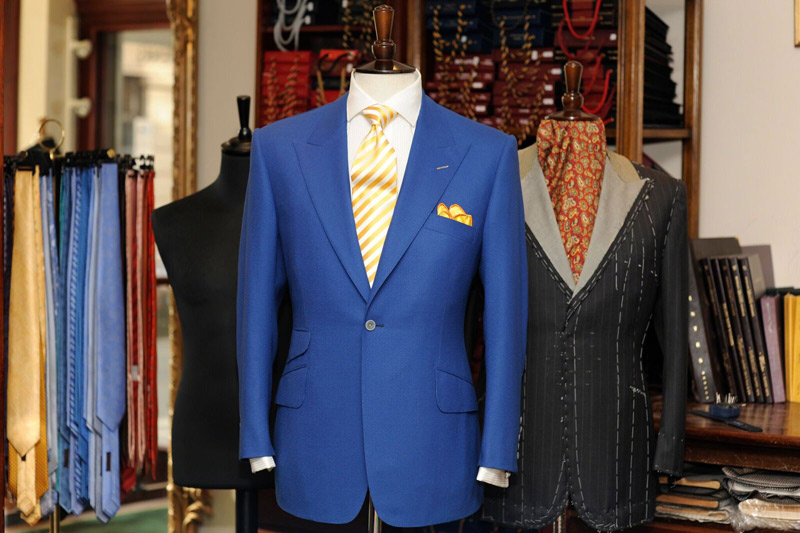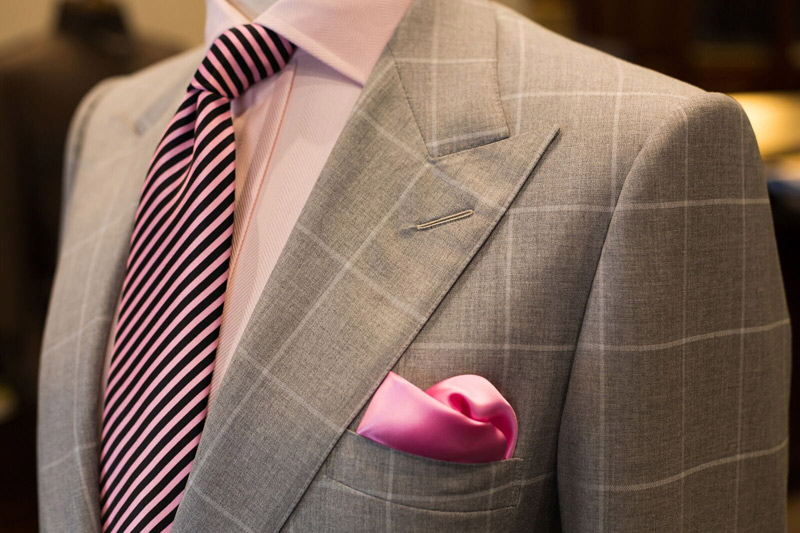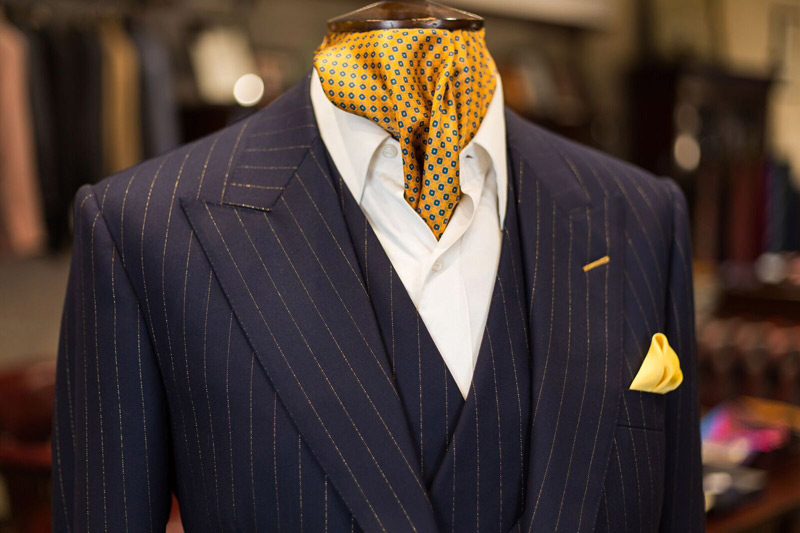 Some people believe that the men's suit is dying. What would you say to them?
The two biggest consumer industries in the world are food and clothing. As long as men care about their grooming, suits will give them the feeling of accomplishment. As long as men and women consider that presenting themselves as successful, suits will give them that feeling. As long as business people want to be taken seriously, suits will send that message.

Do you think that the men's suit market is growing?
Indeed it has, men are wearing more suits than ever! Last year my company made 12% more suits than the preceding year and this year is on par so far with last year.

What do you like most in being a tailor? Did you ever want to do something else?
Absolutely NOT! I discovered very early in my life what I enjoyed doing for a career. I come in every day and do what I am doing with enthusiasm. This job gives me immense satisfaction. The pleasure that I get from being an artist, sharing knowledge, touching aspiring tailors lives is very satisfying. Work is what I do when I am not enjoying myself. So! Actually! I don't even work…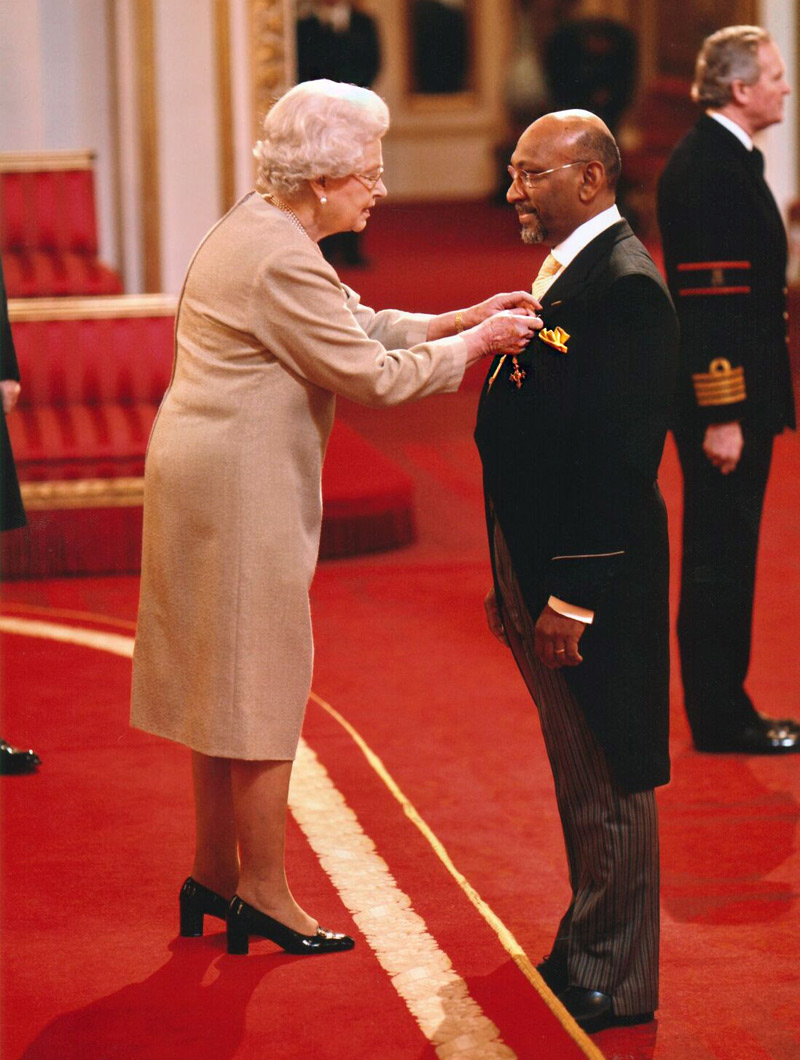 Hits: 10721 | Leave a comment