Richard James Autumn/Winter 2017 collection - Camofleur
Richard James Autumn/Winter 2017 Camofleur collection starts its surreptitious journey just a short step from Savile Row in a covert corner of the neighbouring Royal Academy of Arts, where it squints, scratches its head and stands in awe before the astonishing, jarringly geometric work of camofleur Norman Wilkinson's top-secret Dazzle Section.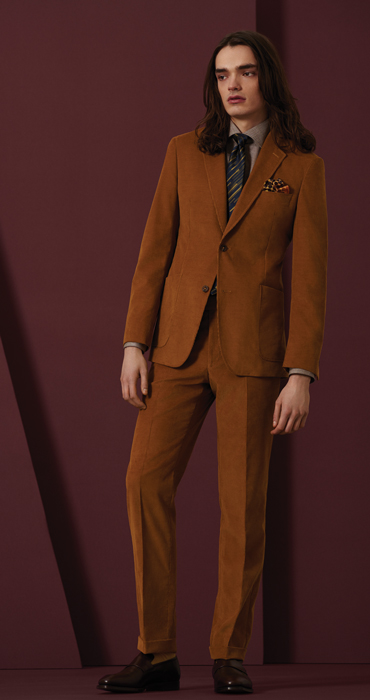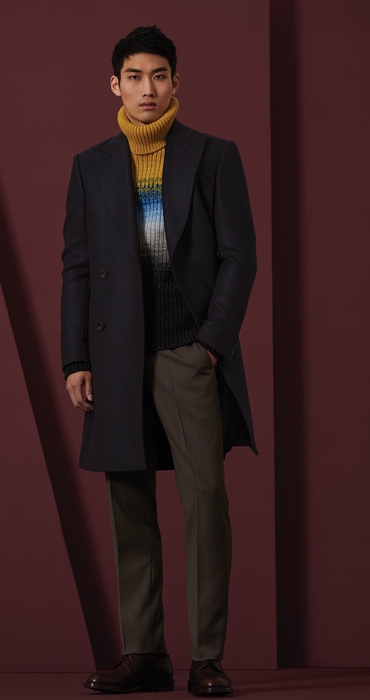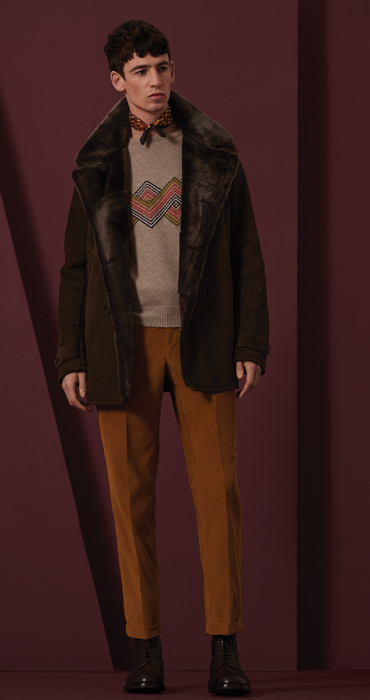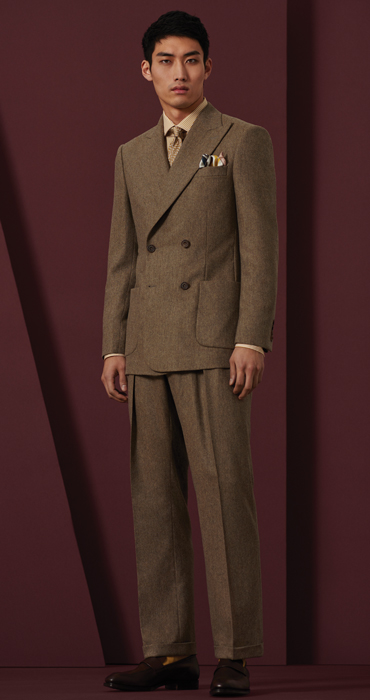 Winning wonk Wilkinson worked as an unassuming seascape artist and illustrator before he was struck by razzle dazzle, his bold, acutely conspicuous form of anti-camouflage, the cunning if chancy concept of which was to confuse and confound more than conceal.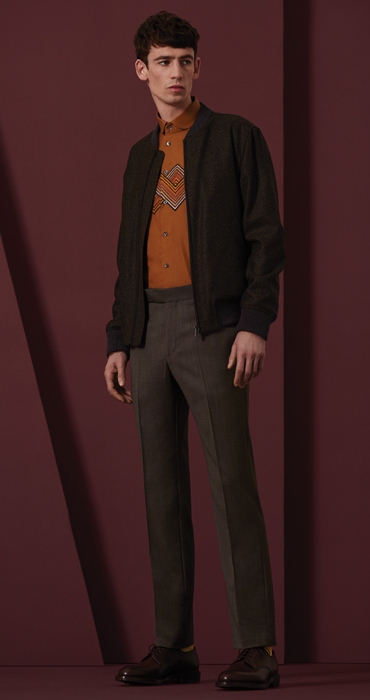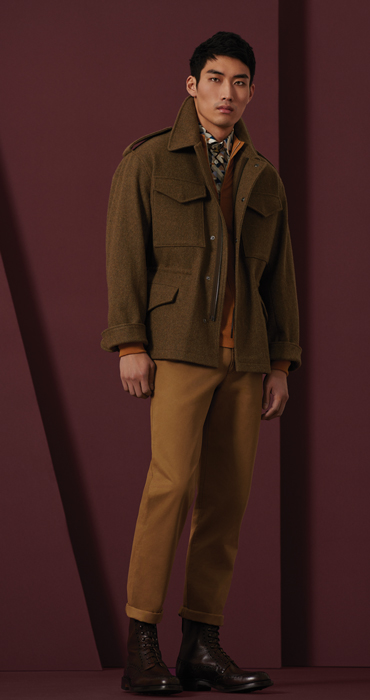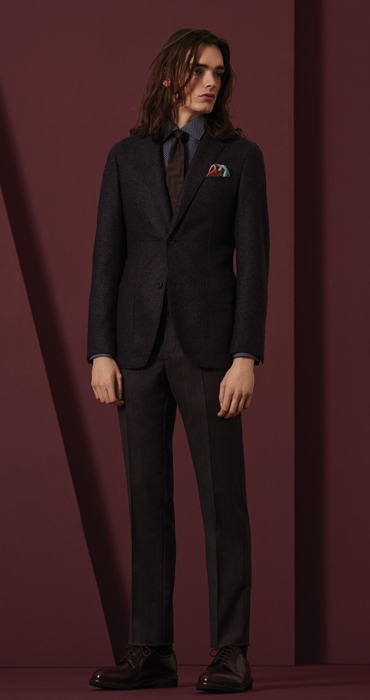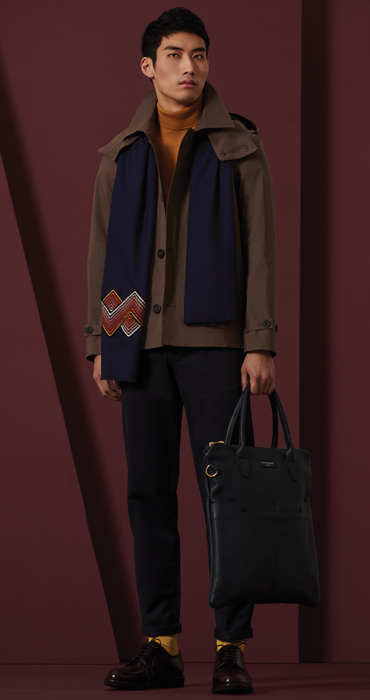 His radical ruse was used to protect Allied shipping and went on to influence a raft of artists, not least those of the intriguingly illusionary Op Art movement of the Sixties and early Seventies, who found a welcome home for their work hard by Wilkinson's erstwhile workstation at the Royal Academy in the galleries of Cork Street.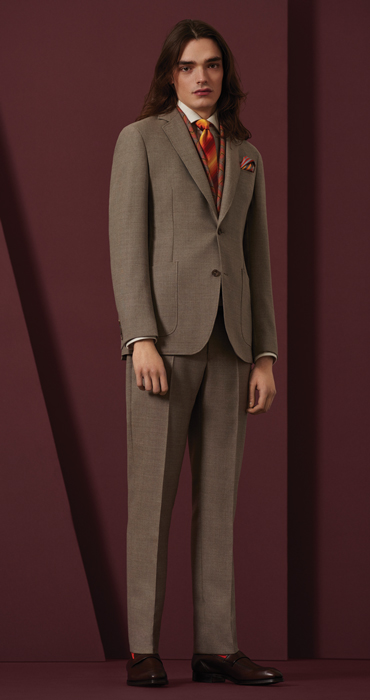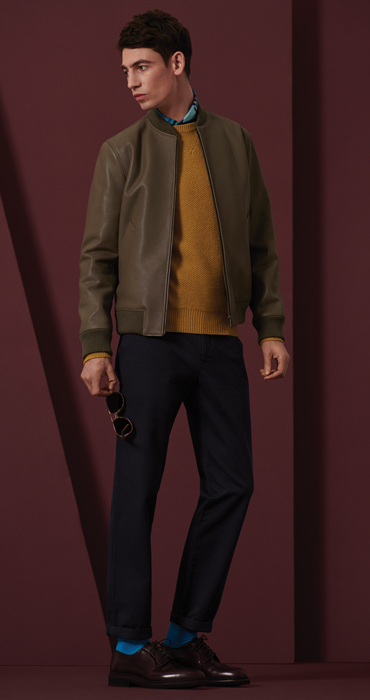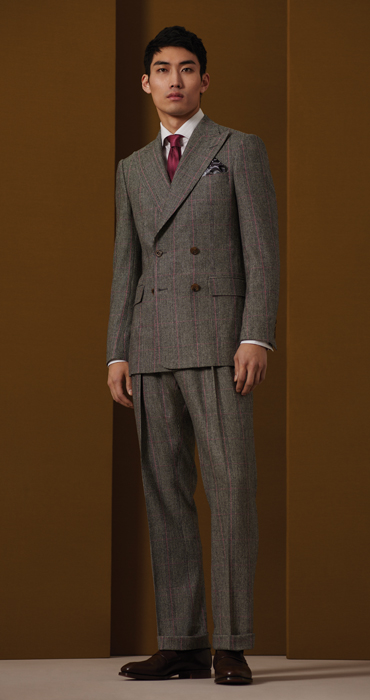 This is a sharp, standout collection that celebrates an original, buoyantly befuddling British innovation and the extraordinary art it impacted on.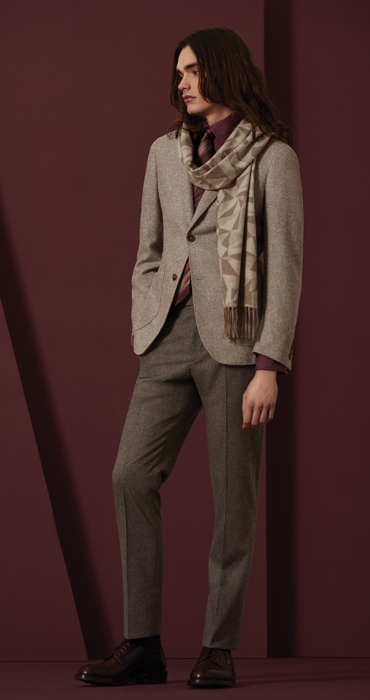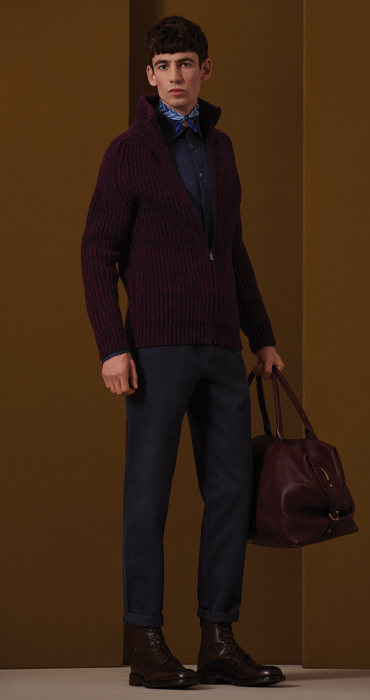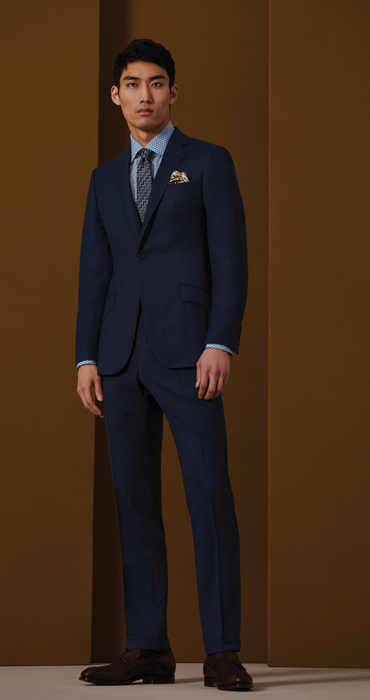 Base colours of soft grey, charcoal, taupe, caramel, chocolate and mushroom, pointedly punctured by accents of ochre, orange, burgundy and lucid blues, sweep through tailoring and knitwear like surely shrouded ships on a quiescent sea.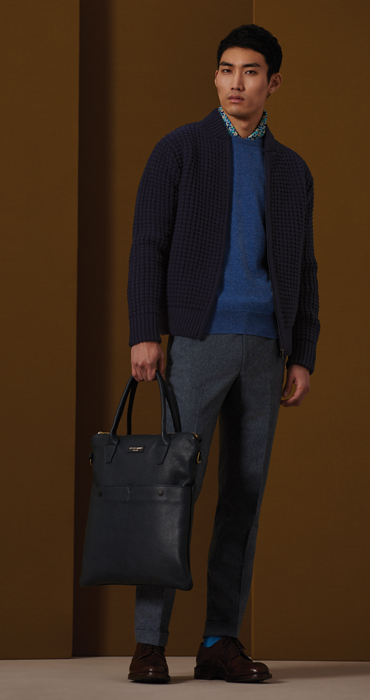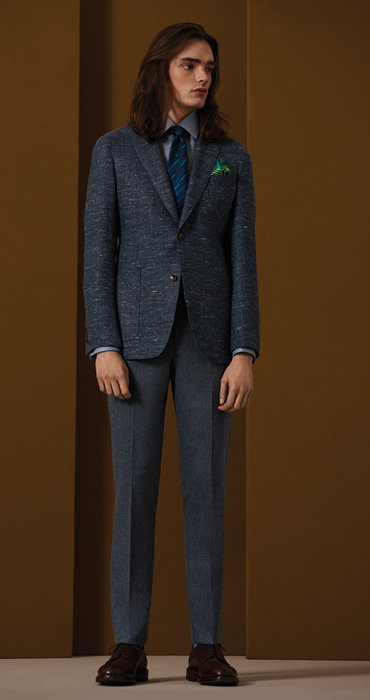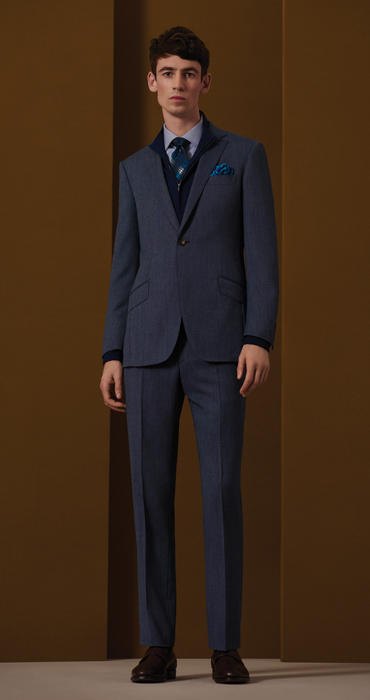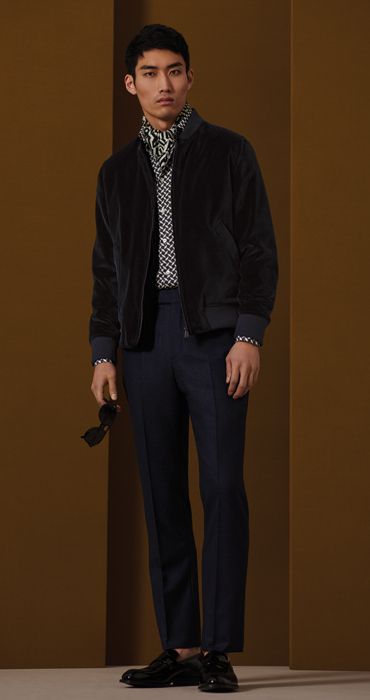 Graphic, zigzagging Op Art prints give a pressing presence to big ribbed and hand intarsia cashmere knits, silk and cashmere scarves and silk pocket squares.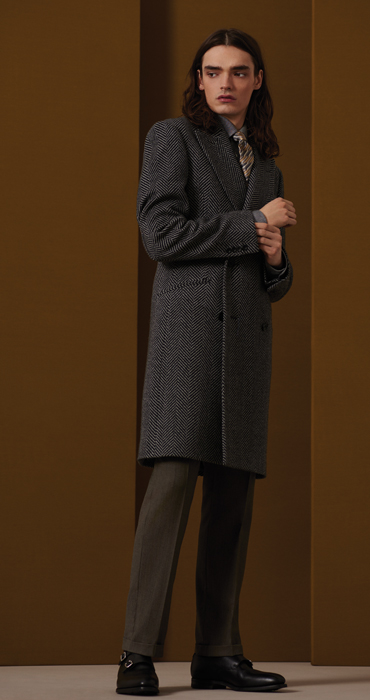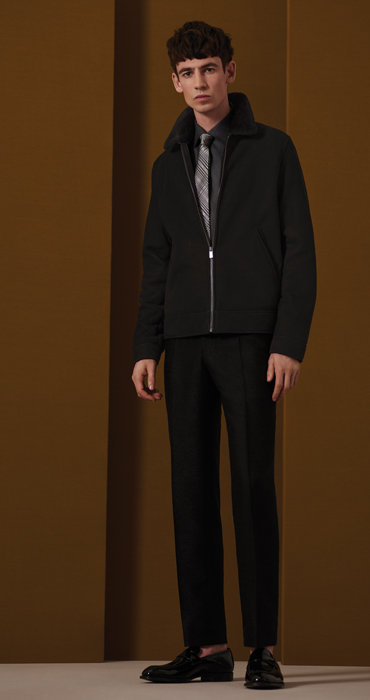 Lightweight soft flannel lends warmth to relaxed, double-breasted tailoring and casualwear with velvet and corduroy adding depth and texture. Oversize herringbone overcoats clearly echo the strong lines of razzle dazzle design.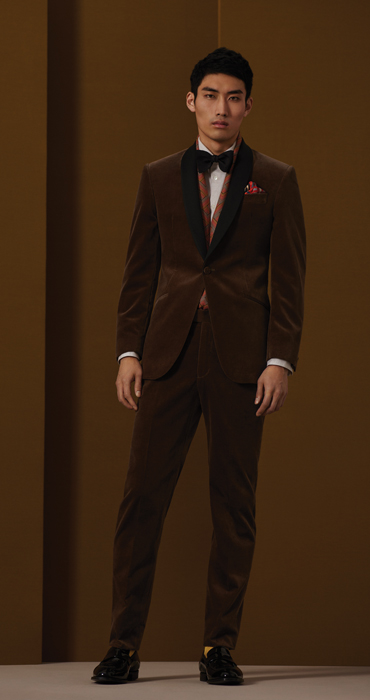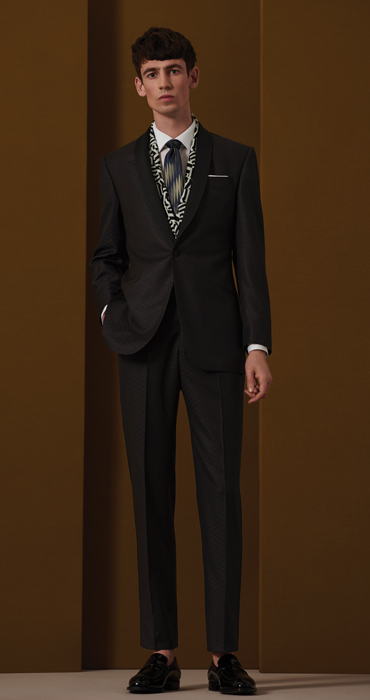 Photos and information: richardjames.co.uk


Hits: 2953 | Leave a comment