Ukrainian bespoke suits by Indposhiv
Studio Indposhiv was founded by Kateryna Vozianova in February 2009. Prior to launching Indposhiv Kateryna had a successful career as a marketing executive.
Fashion- was always a proud family tradition, Kateryna's father Fedor Vozianov one of the prominent Ukrainian designers, Kateryna decided . Having studied the market, Katerina decided that the sphere of women's clothes is already occupied and the segment of men's classical suits by bespoke technology is virtually non existant. Not long after Indposhiv was born, the first Ukrainian studio that crafted bespoke suits according to the standards of Savile Row Bespoke Association.
After careful shortlisting of tailors, with experience in conveying sewing, it was obvious that there is still a lot of training required in order to bring them up to Savile Row standards, which after determined work and affort was achived.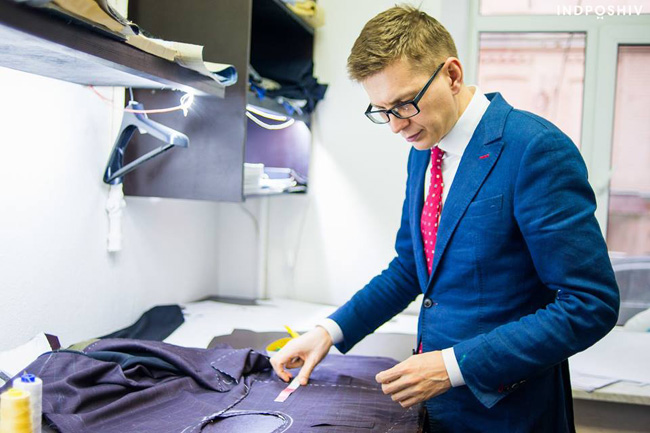 The workshop started to work with the best world-known textile manufacturers — Scabal, Dormeuil, Zegna and many others. Now Indposhiv offers the biggest choice of top-quality suit fabrics in Ukraine. Continues improvement helps the tailors to exchange the experience with the masters of the famous Italian and British workshops.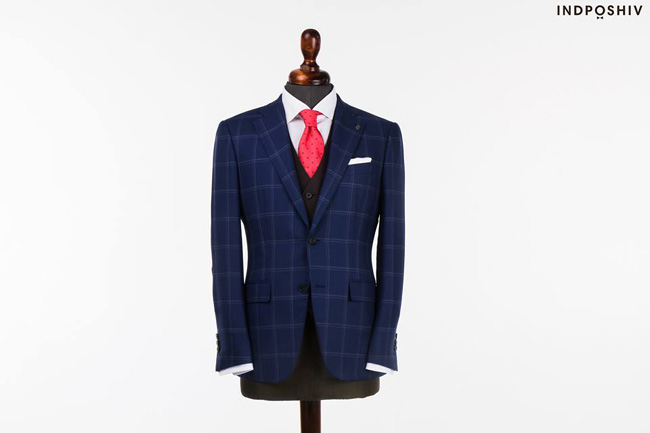 An ideal fit by definitions has to be as unique as you are. True bespoke tailoring is much more than simply taking measurements, we have to consider your body type, posture, occasion and myriad of other minute details that separate "good" from the "perfect".
All Indposhiv bespoke suits have free lifetime dry cleaning, adjustments and fixing . Just call us and we will send you our courier who will pick up your suits and bring it back clean and fixed in about 3 days. If necessary, we'll provide professional ironing and pressing.
Indposhiv offers a wide range of fabrics along with an expert advice to help you make the best choice. 20 000 fabric samples, and all of them are from the best world manufacturers, including internationally known brands from the UK and Italy as well as brands available exclusively via Indposhiv ensures that they can find the fabric that suits you best.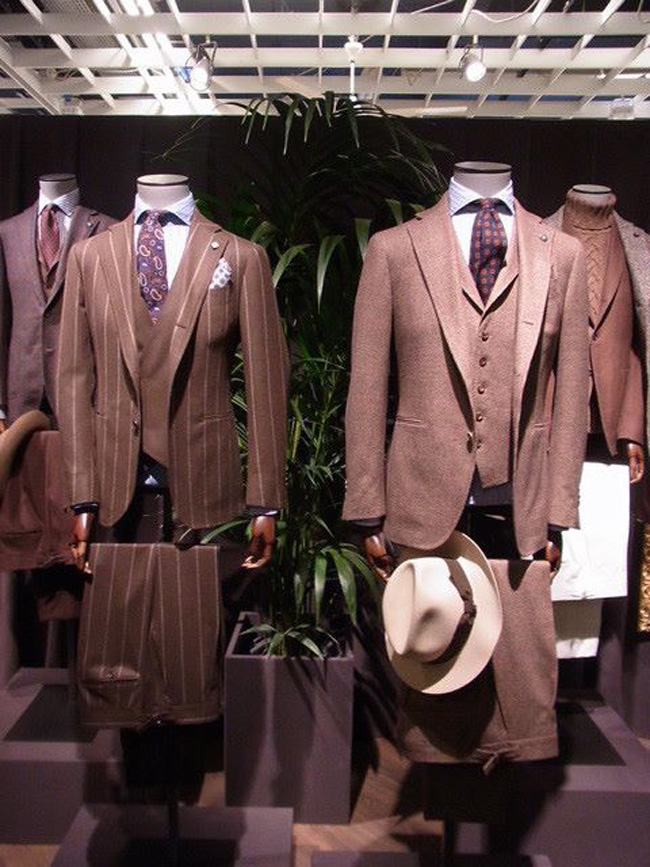 The shape of the Indposhiv's jacket is secured by a special canvas made of house hair and other natural materials & completely unfused. This canvas is absolutely hydroscopic and breathable thus the jacket is easy and comfortable to wear, adjustsing to the body of its owner and feeling like a second skin.
All Indposhiv garments are tailored based on individual patterns of the customer, that are kept in the workshop. With all your next orders you will save time for fitting and, eventually, faster tailoring of your orders.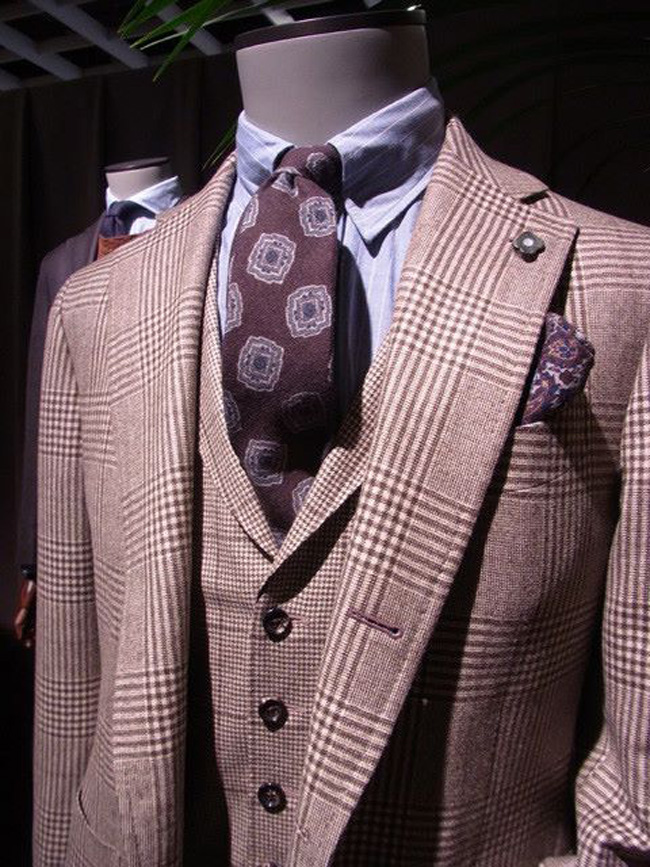 Photos and information: www.indposhiv.ua


Hits: 6053 | Leave a comment