Christian Louboutin Spring/Summer 2017 collection
For Spring/Summer 2017, Christian Louboutin's Men's collection sees two worlds collide in a fusion of shoemaking past and present. Celebrating this convergence of traditional, centuries-old Italian leather manufacturing and innovative, boundary-pushing design, Christian Louboutin demonstrates the beauty to be found when skill meets unabandoned creativity.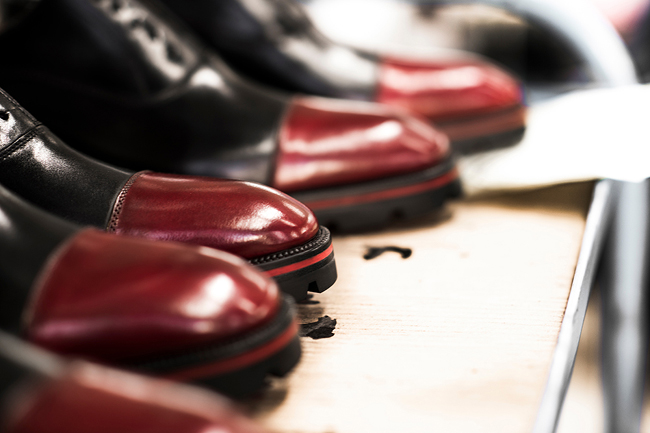 Construction takes centre stage in the cap toe Derby Top Daviol, a Louboutin Homme classic with a characteristic exposed ankle silhouette and open lacing system, crafted using handwork expertise by skilled artisans in the Maison's Neapolitan base. The precision and extraordinary depth of leatherwork knowledge displayed within the style is matched in excellence only by the specially sourced, high quality leather with which it is created.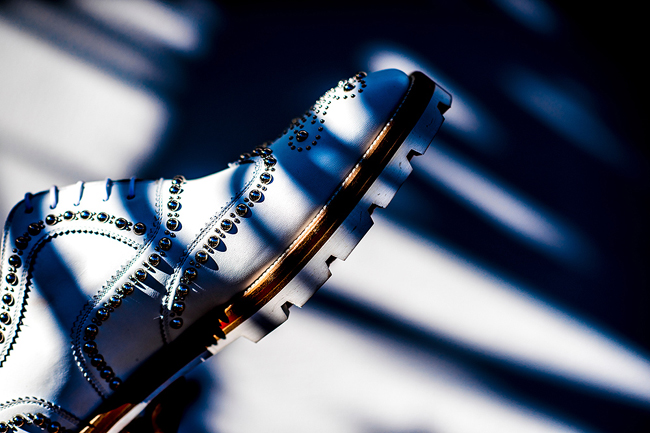 Use of machinery within production is disregarded wherever possible to allow traditional techniques to flourish, each hand touching the style during the manufacturing process a triumph for specialist handcraft. The Greggo Flat, a red carpet favourite of celebrities around the world, achieves its sleek city look through Lambris, a method of smoothing the leather sole and painting edges with a wax-based dye for accurate colour matching, to catch the natural waving of the leather.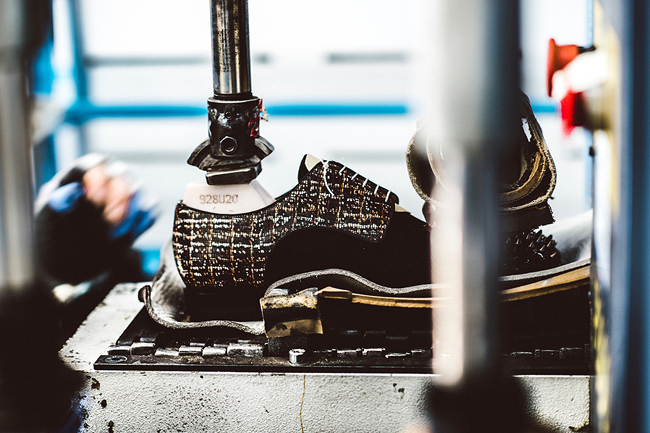 The hand-painted finish, or patine, applied is unique, adding depth of colour and shine that cannot be achieved through natural leathers. The patines used are each 100% natural, without any chemical intrusion and are hand-applied over several steps lasting 1-2 days. This process of hand application by artisans ensures the achievement of the perfect shade, a harmonious blend of process and formula.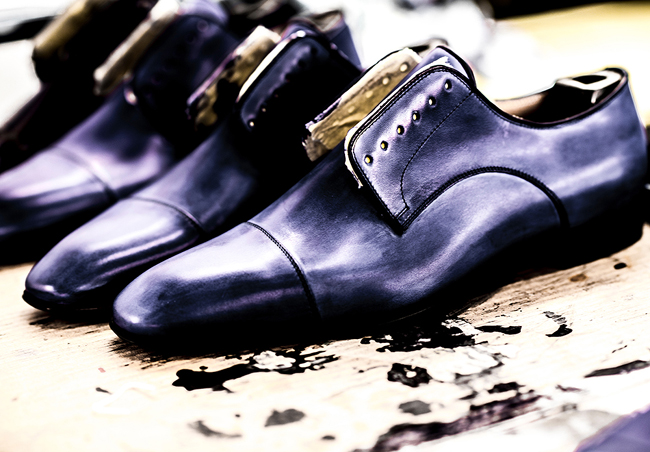 Representing a seamless union of traditional shoemaking with contemporary living, the Charlie Me - a classic full brogue - offers a handsome silhouette with a distinctively sporty touch. The tonal, all-terrain lug sole adds an ultra-masculine edge to the style, offering a transitional style for on and off duty. The decorative broguing offers discrete embellishment whilst a flash of signature Louboutin red adds a dashing line.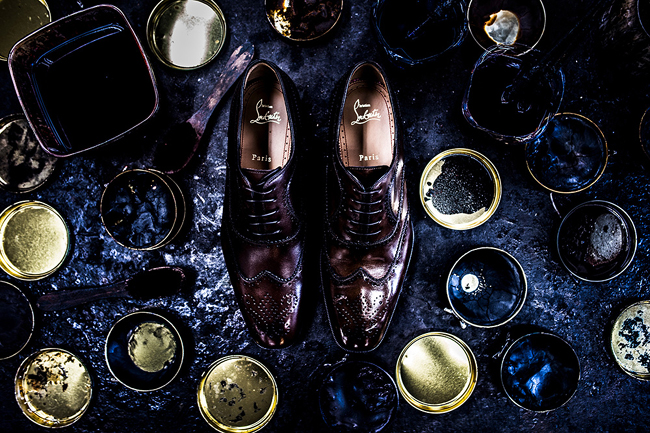 Stepping up into new heights, the Crapamale is given distinction through the elevation of its broguing detailing, the classic decorative perforations unexpectedly exchanged for high-shine metallic rounded studs on its uppers. This sense of newness continues with its updated sturdy rubber lug sole in matching white for a bold look for summer.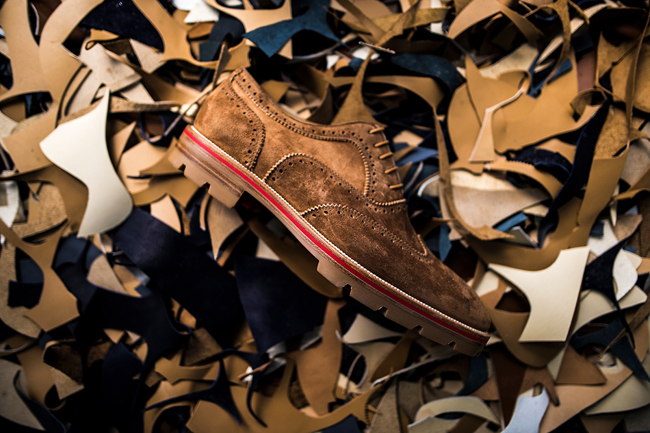 Showcasing the breadth and creativity of the Christian Louboutin SS17 collection in one unique style is the show-stopping Hubertus Orl Spikes. Leveraging specialist hand-sewn welting with the brand's signature irreverent approach to colour and materials, the Hubertus Orl Spikes offers vitality for the new season.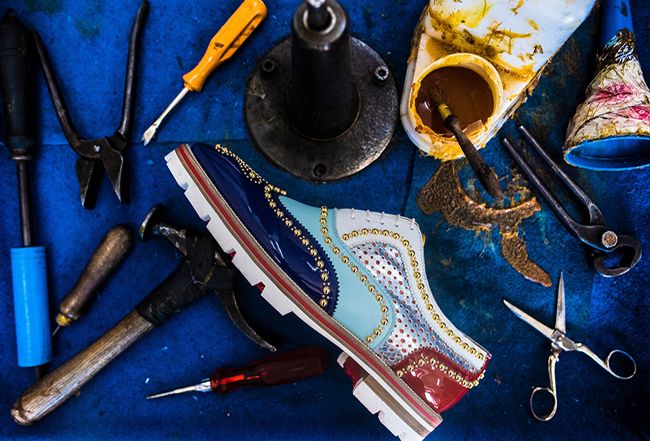 The surprising and carefully considered juxtaposition of the traditional and modern acts as a cornerstone for this and all Christian Louboutin collections, underlining the designer's deep regard for handcrafted design and natural curiosity for innovation - a unique and striking convergence of craftsmanship and timeless design.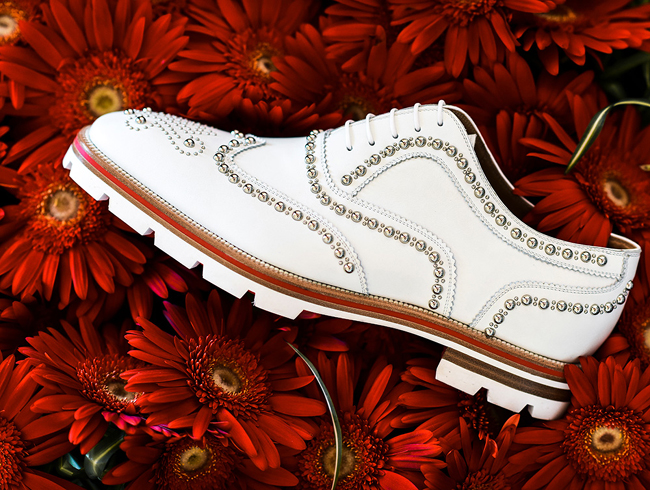 Photos and information: christianlouboutin.com


Hits: 4721 | Leave a comment