Swedish made-to-measure suits by Lund and Lund
Lund and Lund's history begins in the late 1930?s when the two brother tailors Hans and Jesper Lund were sent abroad to learn the highest level of pattern cutting. Hans took off to America whilst Jesper underwent his education at the renowned tailors Anderson & Sheppard on Savile Row in London.
The brothers returned to their native Stockholm in 1949. They opened their atelier Lund & Lund at Sturegatan 10 from where they offered Stockholm's gentleman tailoring of the highest order.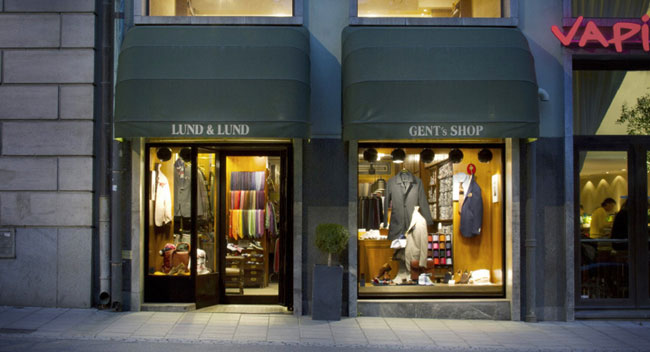 The late 1950?s saw the heyday of industrially produced and made to measure clothing. Here too, the two brothers saw opportunities to play a leading role. They found perfect premises right next door at Sturegatan 12. These were refurbished in an English Style and opened for business in 1963.
The shop still looks almost the same as it did more than forty years ago. The company is managed by Gunnar Lund, his cousin Anders Sodergren and Marcus Klaar. In the store, you will also meet our talented colleague M?ns Nelson och Victor Segerstrom.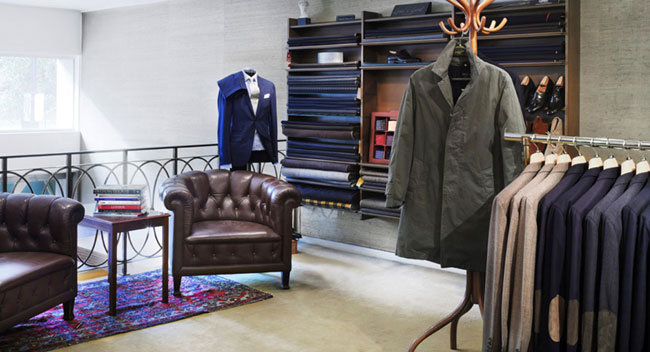 Their clients are men of all ages who all share a desire to be well-dressed with a personal touch or, as Gunnar likes to say "Classic with a twist".
Different occasions make different demands on how we are dressed. It is not always easy to find clothes that match the individual and the occasion. Over the years, we have helped our clients set their own stamp on their weekday and party outfits.
They are at your service irrespective of your age or preferences. Staff of two generations are always at hand to be better able to cater successfully to your every need.
When you do a made to measure order with them, they make alterations to the block pattern for your standard size. Your measurements are then sent to the supplier who makes up your suit. You may personally choose everything from cloth and lining colour to pocket detail and shoulder shape. Following delivery of your order to the store we make a final fitting to be sure that the suit fits properly.
They work with several of the world's leading producers in this field, among others Belvest, Corneliani, Munro and Eduard Dressler. Apart from suits they also offer custom tailored overcoats, jackets, trousers and shirts in a wide range of prices.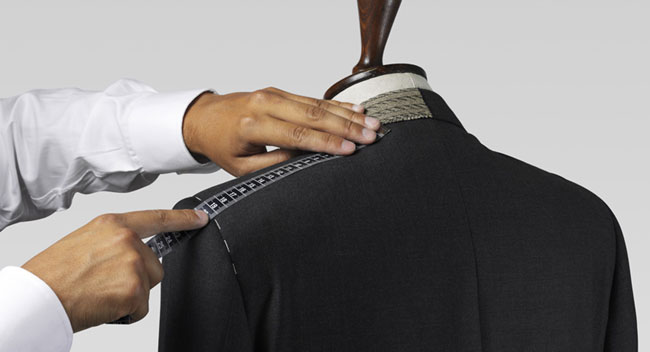 Photos and information: www.lundochlund.se


Hits: 5126 | Leave a comment