Celebrities' style: Robbie Williams
Robert Peter "Robbie" Williams was born on 13th of February 1974. He is an English singer, songwriter and actor. He was a member of the pop group Take That from 1990 to 1995 and again from 2009 to 2012. He has also had commercial success as a solo artist.
In 2004, he was inducted into the UK Music Hall of Fame after being voted the "Greatest Artist of the 1990s". According to the British Phonographic Industry (BPI), Williams has been certified for 19.5 million albums and 6.8 million singles in the UK as a solo artist.
The fashion fans, also know Robbie Williams with his sense of style at his appearances. The suit is a must and the unusual combinations and extravagant accessories are Williams' trademark.
We selected for you, some of Robbie Williams suit choices to show you why we chose him as one of the nominees in our fashion style contest - Most Stylish Men 2017.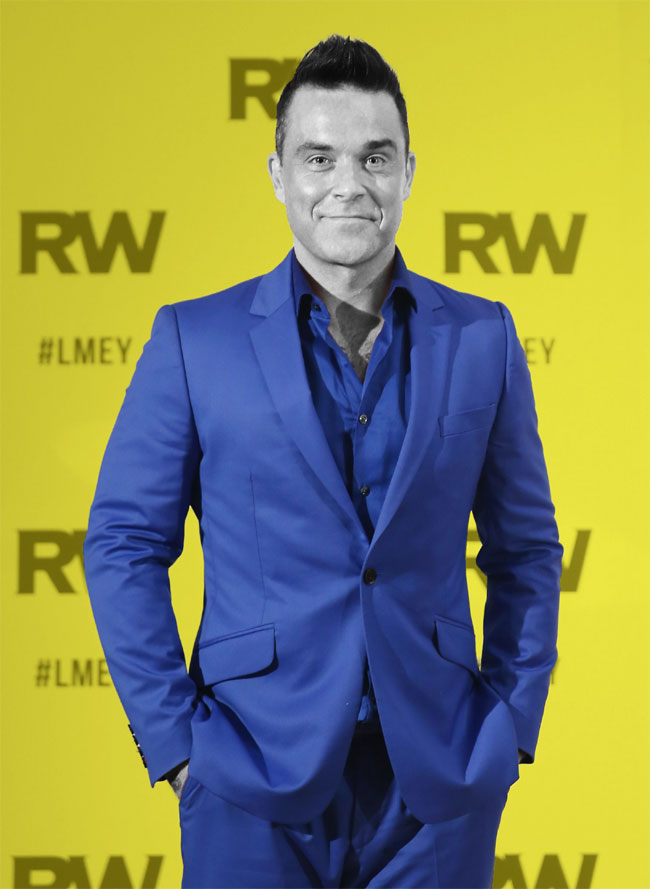 Robbie Williams dressed in blue suit with combined with blue shirt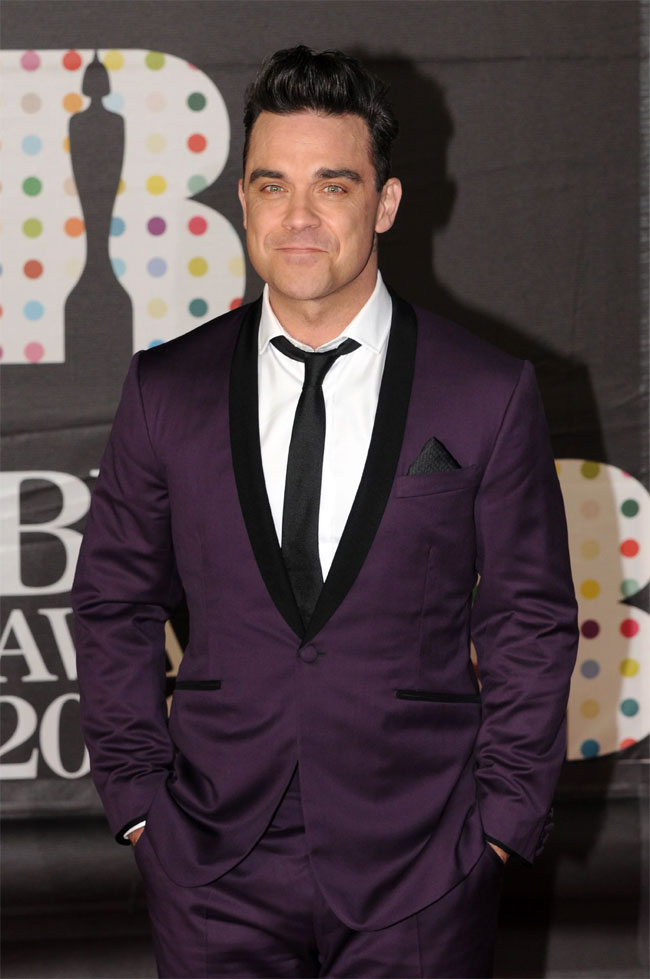 Robbie Williams dressed in dark purple suit with black revers combined with white shirt and black tie

Robbie Williams dressed in three piece black suit combined with white shirt and black bow tie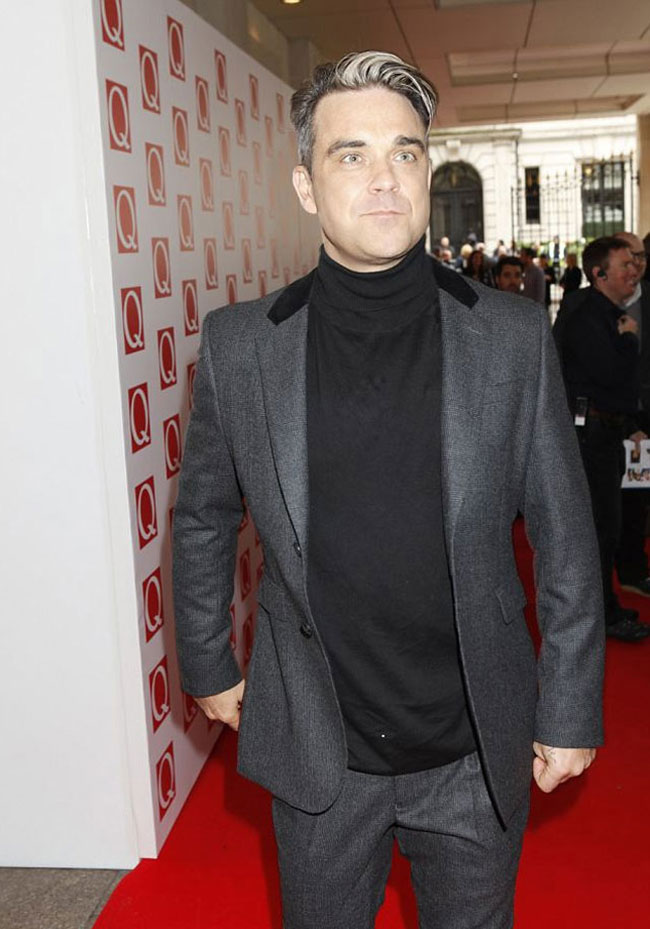 Robbie Williams dressed in grey suit combined black polo shirt - casual but stylish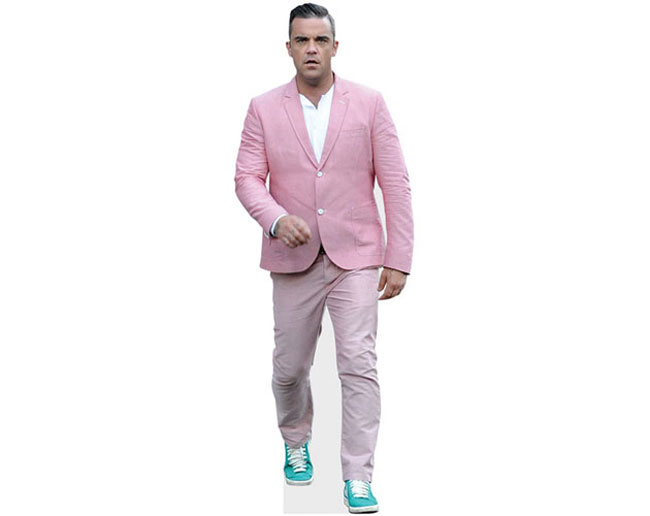 Robbie Williams dressed in pink jacket combined with lighter trousers and white shirt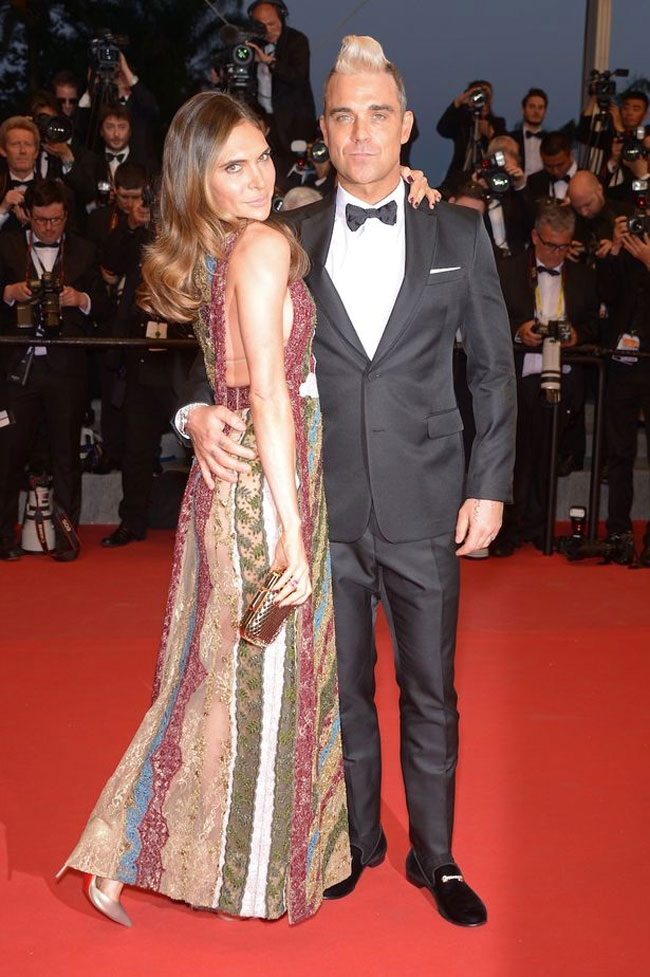 Robbie Williams dressed in black formal suit combined with white shirt and white handkerchief and black bow tie

Robbie Williams dressed in abstract printed jacket with black revers combined with black trousers and white shirt

If you like the style of the singer, vote for Robbie Williams in BGFN readers' voting for
Most Stylish Men 2017


Hits: 7587 | Leave a comment