English bespoke and made-to-measure suits by Saint Crispin
With over 30 years' experience, making the best made-to-measure clothing you can buy. Saint Crispin founder, Dean Anderson has an unrivalled reputation for quality and service within the industry and scores of loyal clients.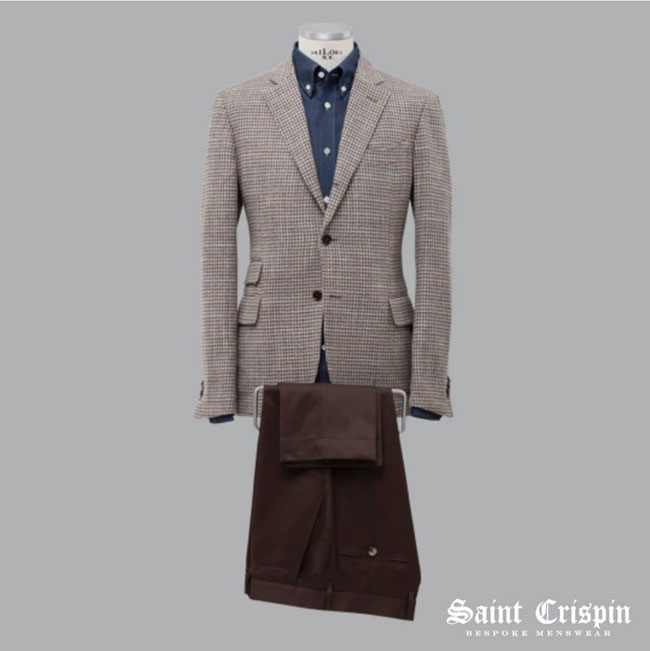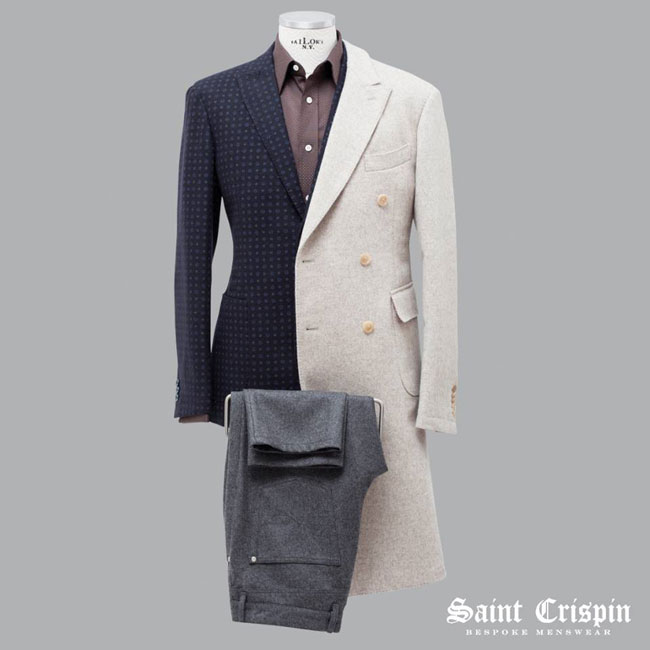 Trained with Dormeuill Paris to give the best tailored fit Dean is the perfect tailor for those that demand the best. Using the very best of quality fabrics, choice of designs and bespoke finishes he is able to harnesses the potential in all of us to look and feel great, without breaking the bank.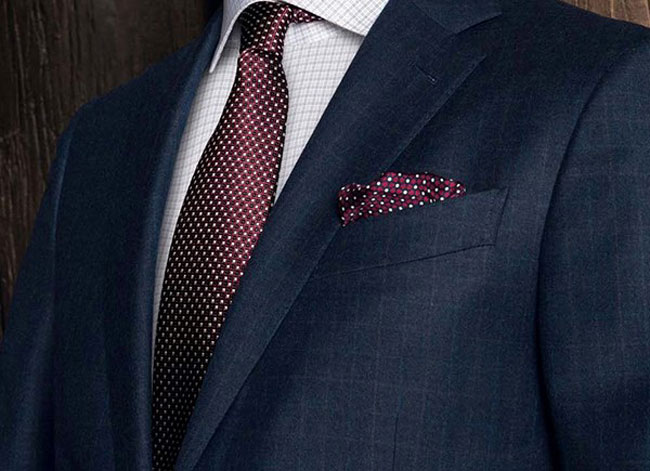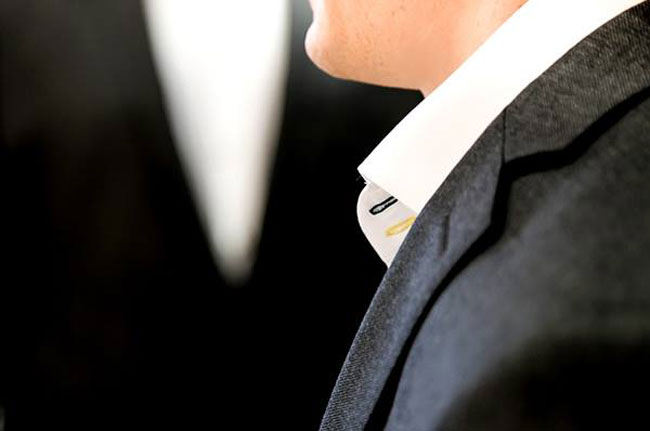 Every man deserves to possess at least one elegant, high-quality made-to-measure suit, because you'll never, ever look better than you do when you're wearing a bespoke fitted suit.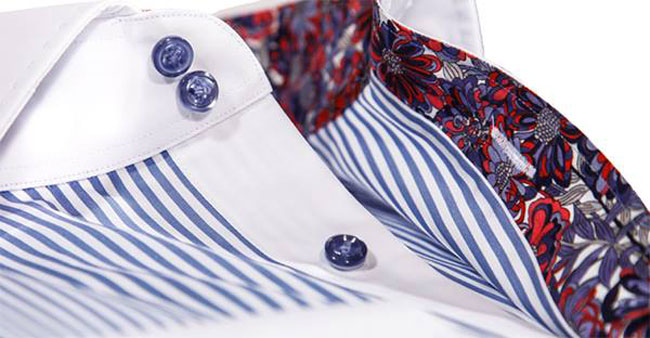 At Saint Crispin believe it's not just the ability to have items that are flattering, comfortable and saying all the right things about them. It's an experience of true individuality, an opportunity to really put your best foot forward.
Create your own style by choosing from hundreds of different fabrics, linings and trims. Choose from 15 different jacket silhouettes, 12 pocket variations, 7 distinctive jacket treatments and 23 outstanding cuff types.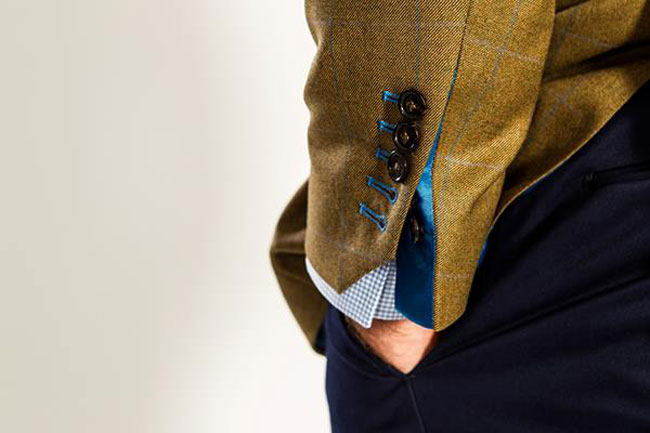 With such a wide variety, the choices you make will create something that's truly unique to you, but more importantly with our expert guidance, will also suit your individual body shape.
Whether it is a one-of-a-kind bespoke hand-stitched suit or a made-to-measure suit, it's the details that make the difference to the overall look of a quality suit.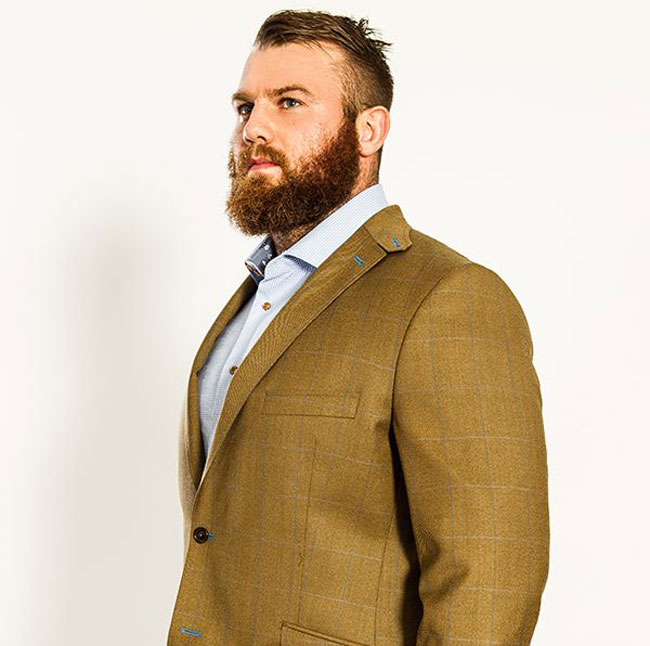 Photos and information: saintcrispin.co.uk


Hits: 3824 | Leave a comment