Richard James Spring/Summer 2017 collection - Dandy Kim
"Image is everything, substance is irrelevant, perception is reality. Image trumps all."
Michael Dandy Kim Caborn-Waterfield, from a less innocent age.
Richard James Spring/Summer 2017 collection snaps the brim of its toquilla straw hat down sharply and speeds across the shimmering, sun-slapped cyan sweep of the Straits of Florida to hedonistic '50s Havana in the company of the enchanting, exquisitely attired British gentleman adventurer and contrebandier Michael Dandy Kim Caborn-Waterfield.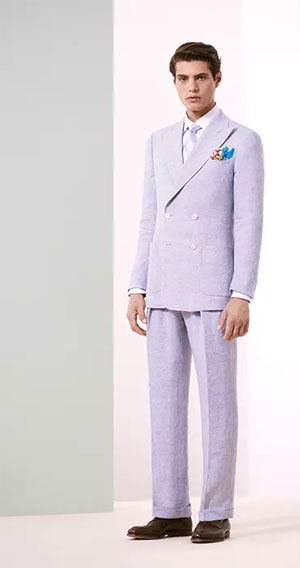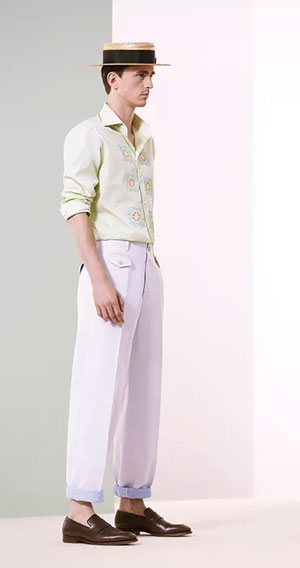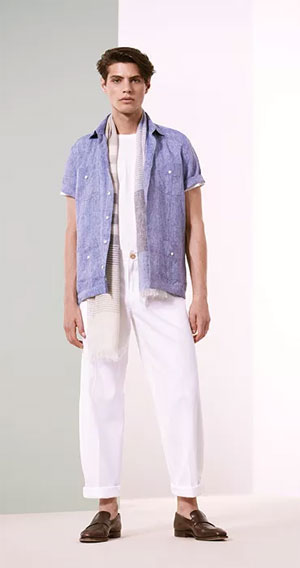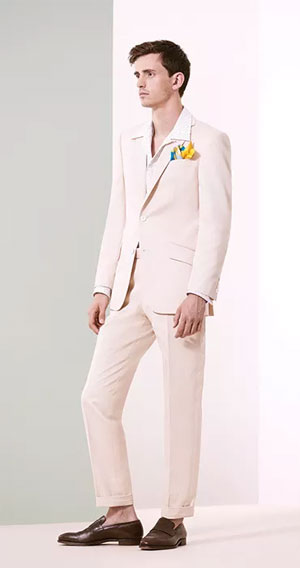 So-called for his copious collection of stunningly cut Savile Row suits, Dandy Kim took leave of his Chelsea habitat for a suite at the palatial La Plaza hotel in Havana and a stirring spell of sub-rosa shenanigans in 1958, his ice-cool countenance and sartorial schtick slipping seamlessly into his steamy, seductive new surroundings.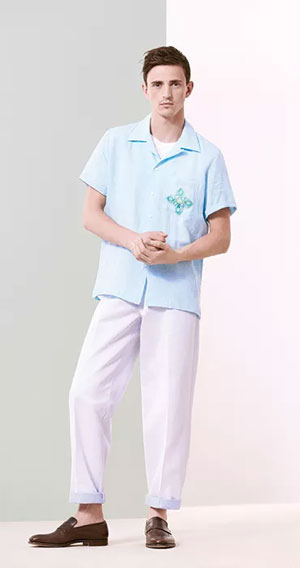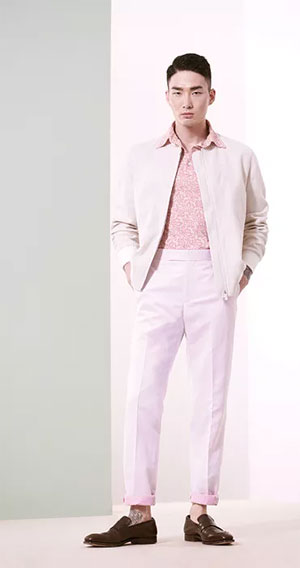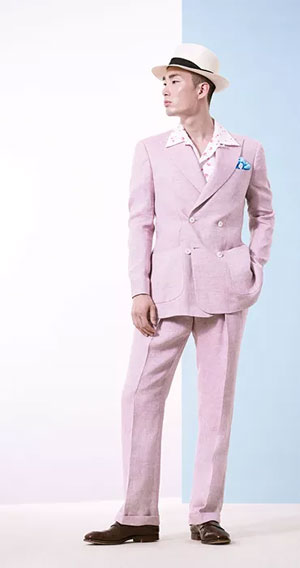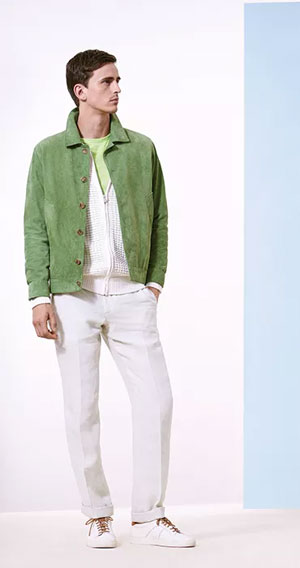 This is a softly sun-bleached collection that captures all the energy and intrigue of Cuba's capital as the pleasure seekers' playground par excellence, a theatre of intoxicating thrills set against the rumblings of revolution, a breathtaking background of fading colonial splendour and the brave new world of '30s tropical deco architecture.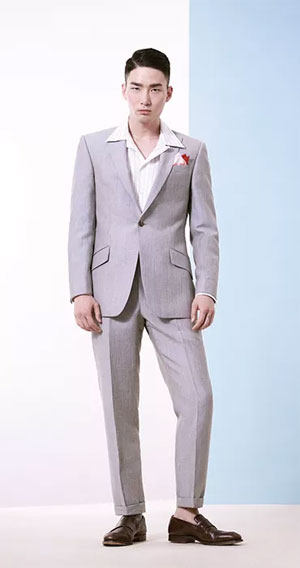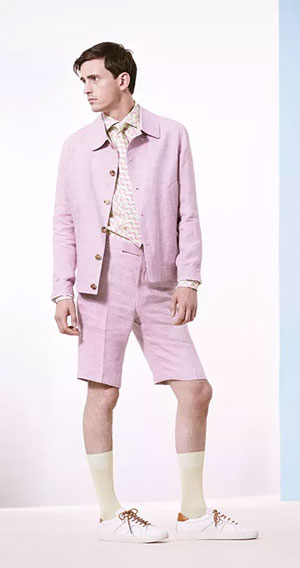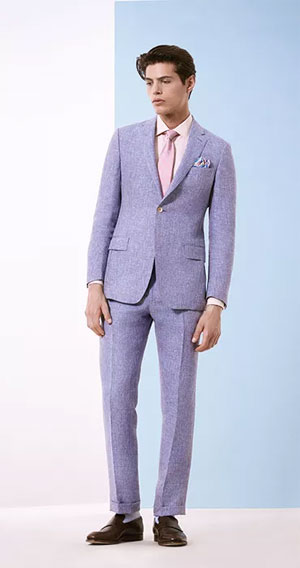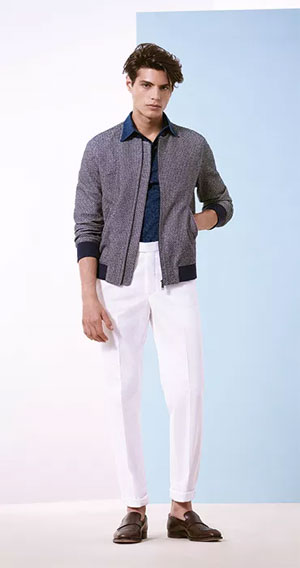 Linen and subtly distinct two-faced linen and cotton blends feature prominently in tailoring and keep the double-breasted jackets and wide, high-waisted and sharply pleated trousers cool and beautifully crisp.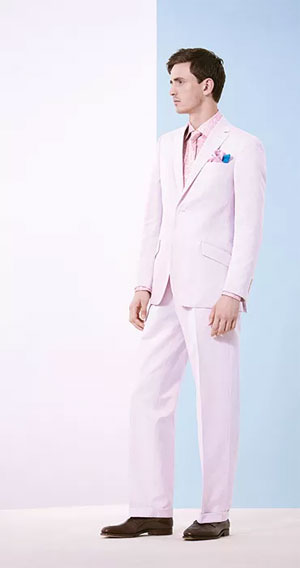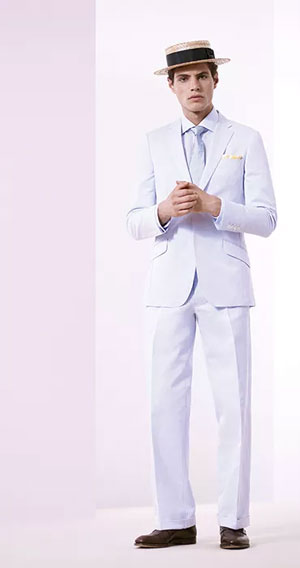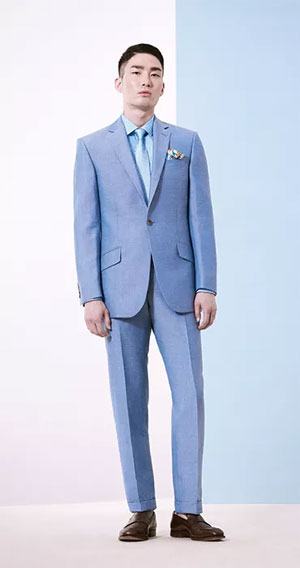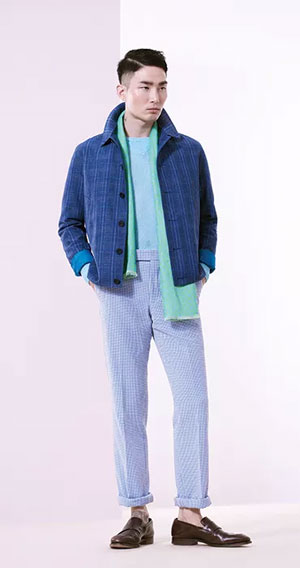 Delicate pink, blue and mint pastels are punctuated by stinging bright neon accents of the same hue.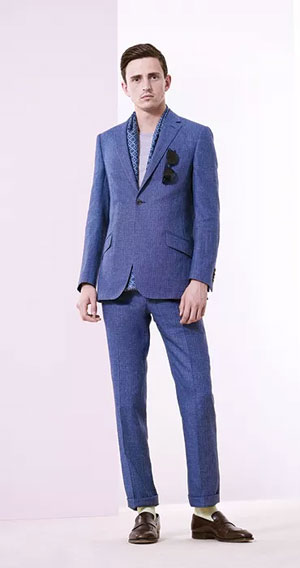 Mesmerising, finely detailed prints push forward on shirtings, ties and pocket squares, capturing the fantastical form of tropical art deco Havana as it basks in the almost hallucinogenic haze of the searingly hot Caribbean sun.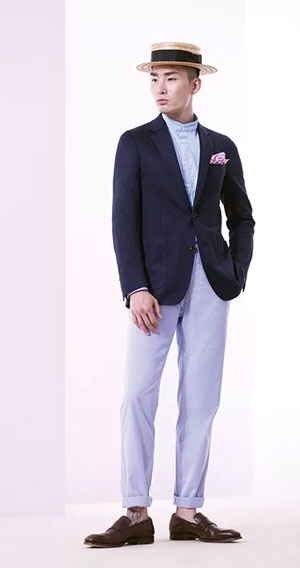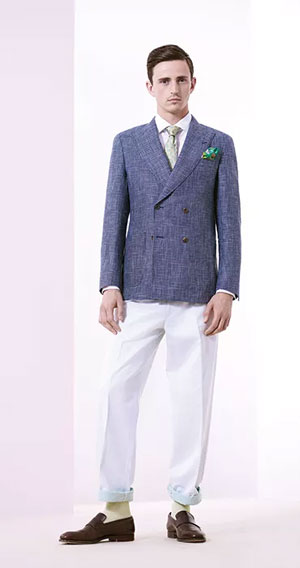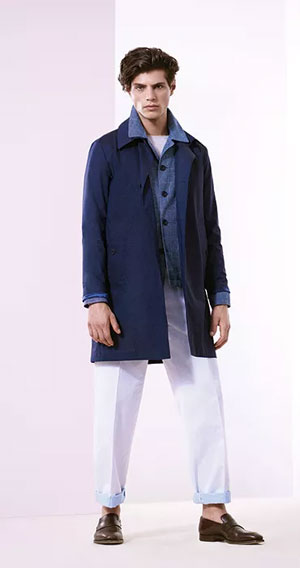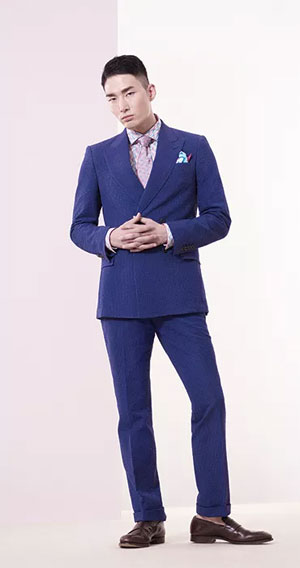 Photos and information: richardjames.co.uk


Hits: 4015 | Leave a comment