The Expert Choice From Nature: Monocel
This new presentation of Monocel® yarns will demonstrate innovation and synergies to likeminded partners about its true potential, and how it can represent the next generation of smart cellulosic yarns. Here you can see and evaluate our Monocel® yarns for yourself in a range of jersey and woven fabric innovations.
Monocel® is the first of a new generation of smart and responsible yarn qualities that are driven by a true, natural Nordic taste for pure and clean aesthetics. These developments represent a new option in eco-responsible yarns, with a unique colour range delivered through an Ultrasonic Natural Plant Dyed process.
Monocel® is derived from natural, abundant and rapidly renewable resources, manufactured with transparency and commitment to environmental and socially responsible ethics. Monocel® yarns are the only commercial lyocell-from-bamboo products being offered to partners today.
Monocel® Ultrasonic Plant Dyed yarns is a revolutionary family of high tech top dyed yarns. They combine the latest advanced dyeing technology with ancient coloration materials. We believe it is also one of the most advanced water saving techniques available. The patented process uses liquid plant dyes in the new ultrasonic 'attachment' technique for a high level of colour fastness, with encouraging improved efficiencies in energy and emissions reductions through lower temperatures and shorter dyeing times.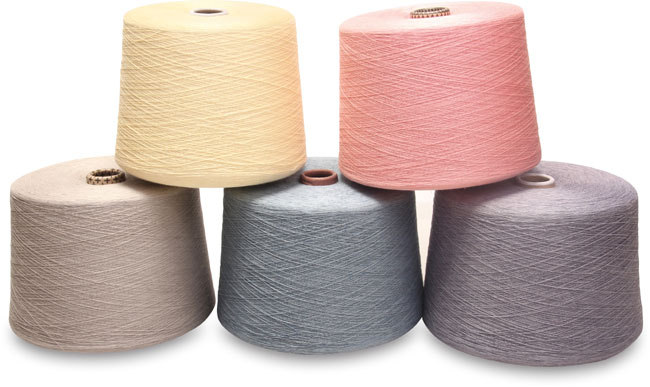 By combining Monocel® with natural plant dyes, they have achieved a beautiful colour range that is unique to the ultrasonic process and offer yarns that are completely non-toxic and gentle to the skin. The dyes are based on traditional Asian medicinal roots, fruits and flowers. To complete the quality, the plant dyed fibres are blended with unbleached and undyed fibres, resulting in yarns that are in a league of their own in terms of eco metrics.

Yarns come in pure Monocel® or blended with GOTS certified organic cotton, spun in Siro-Compact, and Compact formats for the finest yarns. White bleached yarns use the more environmental Hydrogen Peroxide (H2O2) process. Compared with conventional chlorine, it is a gentler process that results in a stronger, vibrant white yarn. Monocel® yarns are also available as PFD for greige fabric production on request.


Hits: 4282 | Leave a comment