Made-to-measure vs. Full Custom Suits
Know the difference between "made-to-measure" garments and "full custom" garments?
Made-to-measure - The patternmaker starts with a pre-existing stock size pattern and tries to alter the pattern to your specific measurements. Made-to-measure patterns can only alter basic measurements, such as sleeve legth, jacket length, waist size, inseam/outseam and a few other basics. If you happen to be a perfect 40 regular or 42 regular, then a made-to-measure can be cost effective.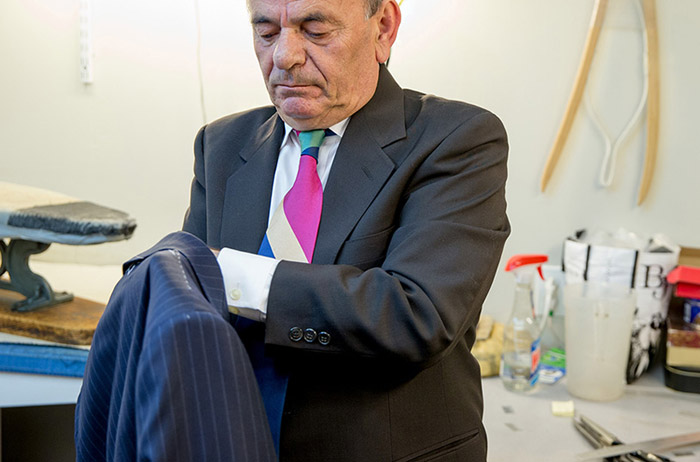 Full-Custom - The patternmaker makes a pattern from scratch based on the client's measurements. This allows a more precise fit especially in the shoulder as well as the posture areas. Other areas of full custom come in handy for clients with short or long necks, high or low shoulders, excess girth, high hips, large or flat seats, and more. Made-to-measure cannot adjust for these shapes and slopes.

If you are a difficult fit or want a certain type of trim fir, then you will need full custom. Many made-to-measure tailors claim that they make full custom garments. You can tell the difference by simply asking him to show you a few patterns he has created. If he can produce the pattern, then he is real.

This text is an extract from the e-book Top 5 Ways to Choose a Custom Tailor by Alan David Custom.
www.alandavid.com


Hits: 9618 | Leave a comment

More Articles from this author