Popular custom tailors in Missouri
Today, we will present you the best tailors in Missouri. They deliver the best – in fit, fabric, personalized details and alterations. No matter the occasion, you can trust them.
Paolini - The Paolini Garment Company takes pride in delivering the best – in fit, fabric and personalized details. They create garments completely custom-tailored for you, working with 18 different measurements for the perfect fit. Their fabrics come from the finest fabric mills around the world, including Italy, England and Australia from Ermenegildo Zegna, Vitale Barberis Canonico and Dormeuil.
Savile Row Custom Clothiers - For more than 30 years Savile Row has been a leading destination for men and women with discerning taste and style. We are known for uncompromisingly dressing men and women who value quality fit and styling, and who expect unparalleled service at an exceptional value. Architects of The Wardrobe Management Solution, Savile Row is recognized as "One of America's Top Tailors" by Town & Country magazine.
Blackwells - Select the fit, fabric and other details to complement your personal style. We offer a wide variety of models and fabrications, so you can be your own designer. Plus, we will keep your measurements on file and update them for you as needed. Call your sales associate today for an appointment.
Address:2716 South Glenstone Springfield, MO 65804
Phone:417-887-8200
Decker Tailoring - It is a rare occasion when a suit or dress off the rack is a perfect fit. The fashion industry's standards rarely allow for real measurements of real people. This is why the professional alterations of Decker Tailoring are essential to your professional, formal, and casual appearance. They want you to be able to make a good impression during important business meetings or special occasions. They are experts in the business of professional sewing for clothing alterations.
Moda Domani - They specialize in matching the man to his inherent style to bring out your best qualities. Through complete dedication, they create the ultimate custom garment just for you. A process that delivers pure value, a custom fit will keep you wearing your garment with pride over and over again. Utility, the ultimate sign of satisfaction and the drive for value. You will wear it more because it fits you.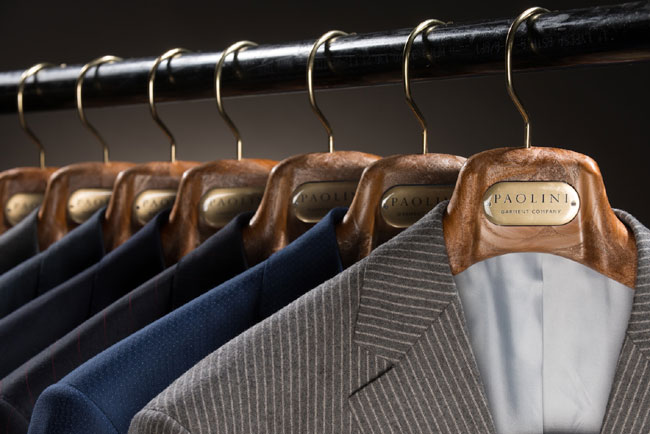 Michael's Clothing - Michael's Clothing knows the needs of their customers and is committed to providing superior service and clothing at a competitive price. As 3rd generation owner, personal attention to your clothing needs drives us each and every day. This is true today and will be so in the future for their family owned, personal touch approach to doing business. They want you to experience our outstanding customer service, unrivaled products and unmatchable reputation.

Vali's Tailor - Vali's Tailor has been offering excellent, custom tailoring services for all types of events since 1989! Whether you need alterations done to your leather jacket or you need a new wedding suit stitched, we are the go-to tailors in Overland Park, KS and the surrounding areas!

Ishak Expert Tailoring - Look your best in well-fitting suits, shirts or pants. Come to Ishak Expert Tailoring to make your clothes your perfect accent! They provide you with the best customer service so that you're satisfied with the entire experience, from price to fit. Their passion is your excitement about your new business wardrobe or unique wedding gown.

Expert Tailoring and Alterations - Welcome to Expert Alterations, Kansas City Area - specializing in custom alterations and tailoring. Conveniently located, Expert Alterations professional tailoring and alteration service provides our clientele with custom tailoring.

Yelena's Tailoring - When wedding dresses don't quite fit correctly or suits are two inches too short, residents of Saint Louis, Richmond Heights, and University City, Missouri call on Yelena's Tailoring & Alterations. As a professional tailor, they are proud to offer tailoring and alterations for a variety of garments in a timely manner. F.


Hits: 5427 | Leave a comment