Popular custom tailors in Pennsylvania
We are going to present you the tailors in Pennsylvania. Here, you can find ateliers that provide tailoring and alterations, too. The fit, style and quality are the key words when we speak about these tailors.
Ernesto Fine Custom Tailors - There is nothing ordinary about a well-made custom suit or sport jacket. And that is exactly why it has traditionally been the preferred way of dressing for so many men of achievement and power – as well as those with their sights on success. The impeccable fit, individual flair, and luxury in fabric and detail provide a flattering look and quality image that mass-produced garments can never replicate.
Smith's Black Tie and Tailoring - Smith's Black Tie specializes in formal attire for rental and purchase, and offers on-site alternations at our tailoring shop. They have been the premier formal wear specialists in Philadelphia since 1980, now celebrating our 36th year in business. As always, they are the formal wear experts, and are here to assist you with all of your formal needs. For weddings, proms, formal events and more, Smith's Black Tie is Philadelphia's best formal wear destination.
Domenico - Domenico's Formal Wear has been in business for over 30 years. Their goal is to make sure each customer feels as important to our business as they truly are. At Domenico's, they help every customer look their best for the most important occasions in their lives. They provide comfortable, stylish tuxedo's to fit any budget.
Rippert's Tailoring - No matter what your size, Rippert's offers the perfect fit. They are experts in sizing, restyling, and tweaking that not-so-perfect garment and making it just right for YOU.
Eugene Custom Tailor - Using premium fabric mills and only the most advanced pattern-making technologies, Eugene, whose certified by renowned fabric makers Scabal, Viana and Harrison of Edinburgh, and his staff offer a complete and unique portfolio of wardrobe services to their clientele. Whether it's designing bespoke suits, customizing dresses or tailoring luxury garments, they provide unmatched, detail-oriented services for clients.
Armen's Custom Tailor Studio - Let's face it, your appearance is important. Your wardrobe contributes significantly to the impression you make on others, your success, and your self-esteem. Let Armen help you take that step to the perfect tailored fit. Armen possesses over 30 years of experience in making sure the clothes fit the man—and vice versa.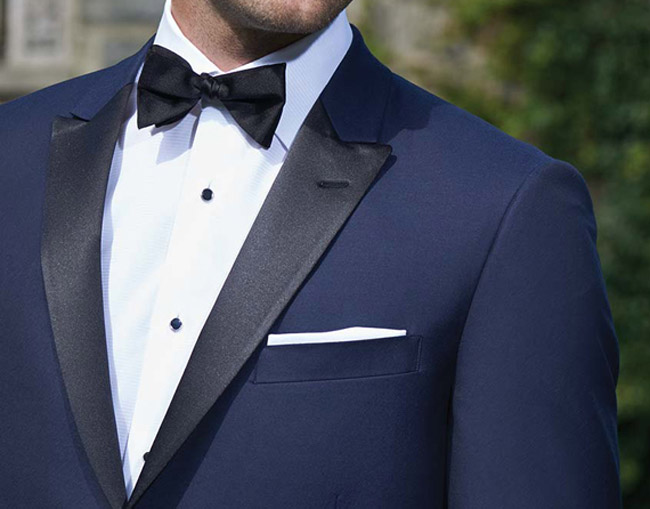 D&B Shop - Bespoke tailoring globally regarded as the pinnacle of quality and sophistication, lies at the core of the D&B tradition. Truly the epitome of custom tailors, bespoke garments are defined by the unique patterns that are drafted and cut from scratch for each individual customer. In choosing D&B bespoke, a gentleman enjoys virtually limitless choices and works with Master Designer Gabrielle D'Annunzio to identify the exact fabrics, stylistic details, and fit specifications that will comprise his exquisite custom garment.

Rogues & Regs - Rogues & Regs is a men's mobile retail experience anchored on custom clothing and tailoring consultation. They come to your home and/or office to bring convenience and simplicity to building your wardrobe. The name Rogues & Regs exemplifies equal appreciation to each side of the men's style spectrum.

Henry A. Davidsen - Henry A. Davidsen Master Tailors & Image Consultants offers the finest in custom tailored clothing, casual wear, accessories and image consulting for professionals. Their one-on-one consultations provide the ultimate in luxury – they create a wardrobe designed just for you. Theye aim to provide you with a collection of perfectly fitting and classically fashionable garments through personalized service unmatched in any traditional retail environment.

JP Tailoring - JP Tailoring provides tailoring for men, women and children. The men's garments can be pants, jackets and shirts. You can choose between sleeves, collars, length and fabrics.

Goldstein Clothing - Goldstein's carries the finest men's and boys' apparel in Philadelphia including a large selection of suits, dress shirts, sweaters, and ties. Their staff has been helping men and boys find formal wear for years and are ready to help you find the perfect outfit. Goldstein's Men's and Boys' Apparel has in-house custom tailoring to make every suit fit just right. They have been dressing men and boys in Philadelphia for over 100 years because of their reputation and loyal customers.
Address: 2537 S Broad St, Philadelphia, PA 19148
Phone: 215-468-0564

Centofanti Master Tailors - Discover the feeling of wearing a garment the is right for you in every detail, be it fit that is perfectly contoured to your build or choosing from a huge selection of imported fabrics, this is what we do for you with custom suits and shirts from Centofanti Master Tailors in Ardmore, Pennsylvania. Some of the other clothing options include silk ties, cuff links, and blazer buttons — everything you need to sharpen your individual look.
Address:7 Station Road Ardmore, PA 19003-2305
Phone: 610 642-1926


Hits: 4443 | Leave a comment