Heritage by Martin Greenfield - quality bespoke suits in New York
For over 60 years, trend setting designers, Presidents, government officials, titans of industry and Hollywood actors have turned to Martin Greenfield as their trusted tailor.
Heritage by Martin Greenfield hand manufactures all of its garments to the unique fit, lifestyle and fashion preference of each client. Their tailors will fit, measure and deliver your garments in the comfort of your home or office.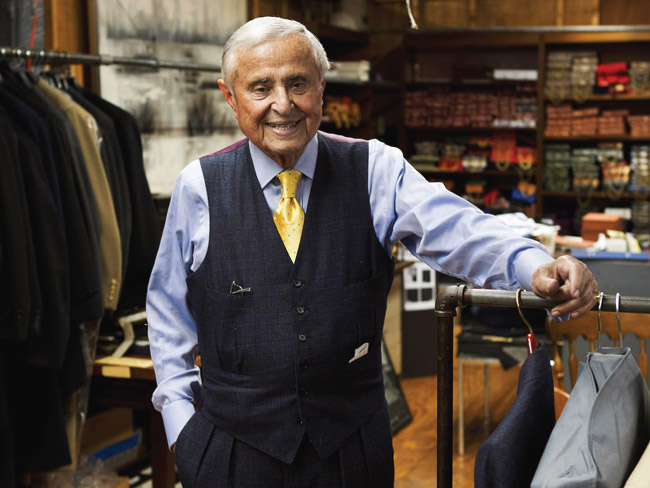 He's been called "America's greatest living tailor" and "the most interesting man in the world." Now, for the first time, Holocaust survivor Martin Greenfield tells his incredible life story.
Making Paul Giamatti look like a million bucks on the new TV show "Billions" is no small deal. His character, Chuck Rhoades — an attack-dog of a US attorney whose law-and-order style brings to mind Wall Street nemesis Preet Bharara — requires a physical presence that equals his courtroom bite.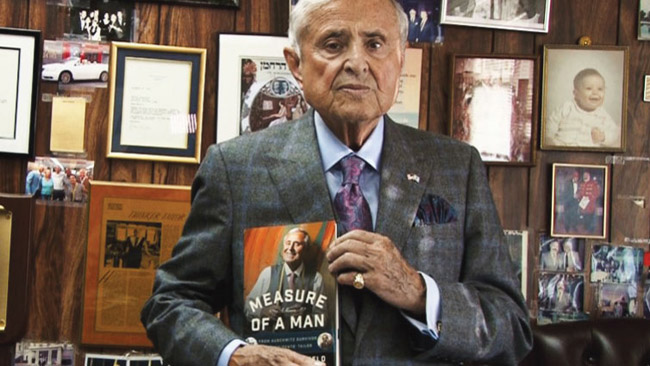 Unfortunately, Giamatti's stocky physique better pairs with his earlier roles — say, tubby Jerry Heller in "Straight Outta Compton" — but "Billions" costume designer Eric Daman sent him to the right place for the image equivalent of a corporate refinancing.
Three stories above a rapidly gentrifying side street in Bushwick, Brooklyn, Martin Greenfield Clothiers has spent the last 39 years hand-crafting fine suits for presidents, movie and TV stars, gangsters and, yes, billionaires.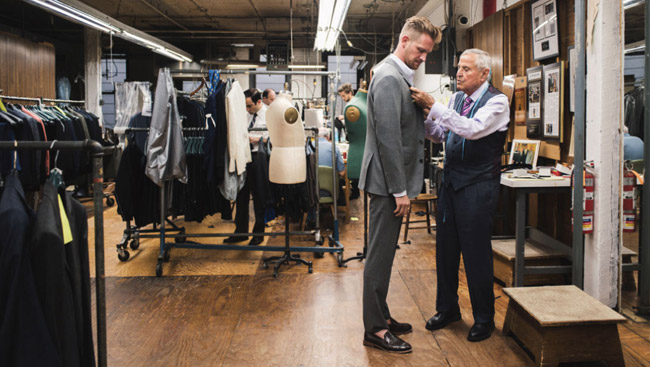 Photos and information: www.mgreenfield.com


Hits: 4365 | Leave a comment