Popular custom tailors in Kentucky
Today, we are going to take a look of the best tailors in Kentucky. Some of them are oriented in menswear, but others make custom garments about women and children, too.
Carol's Alterations - The five master tailors at Carol's Alterations and Cleaners specialize in nearly every form of tailoring, alteration, and repair of your casual and formal garments. They have been satisfying customers for over 20 years. Whether you need an item to be fixed, repaired, mended, redesigned, altered, tailored, weaved, or dry cleaned - it can all be done at Carol's.
Alternations and More - Alterations and More, located at 1440 Diederich Blvd., in Flatwoods, Kentucky, transforms mass-produced "ready-to-wear" garments into individualized, perfectly fitting items — offering alteration services for men's and women's clothing and formal wear. One size does not fit all with Alterations and More. Customers will come in with ready-to-wear and leave with ready-to-fit clothing.
Kim's Tailors - Kim's Tailor Shop provides the best in tailoring and alteration services. High-quality is always the end result. They specialize in wedding gowns and custom made suits.
A Tailoring Nook - A Tailoring Nook provides the Louisville, KY metro area with the services of an experienced tailor. We are skilled with gown alterations, suit alterations, repairs and custom garment tailoring - your vestments will fit like they were made just for you.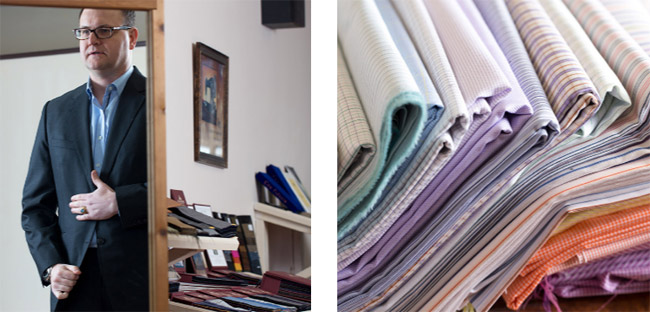 British Custom Tailors - Their fine tailoring work and alterations combine reliability with experience: they really know their craft, and they're open to your ideas. They work with all garments, and have experience to provide the same custom fit regardless of style, cut, or fabric. From generation to generation, and for over 30 years, their customers have been benefiting from excellent quality.

Ace Custom Clothing - The clothes make the man, so they say, and their custom suits are made from the finest luxury materials available worldwide. They personally select the best silks, wools, cashmere, and cottons available from Italy, Switzerland, Egypt, and many more countries from around the world. With brands such as Loro Piana, Holland & Sherry, Vitale Barberis Canonico, and Gladson Ltd, you can be sure that your custom suit won't just fit perfectly, but will make you feel like a million bucks ­without costing it. The custom suits are hand sewn in­house at their store location and can be ready in as little as three weeks once they take your measurements.

Modelle's Custom Clothiers - At Modelle's they help clients build wardrobes. Whether it's your first time or you have a closet full of custom clothing. Modelle's wants your initial consultation with their image consultants to be a rewarding one. They will have one of their expert image consultants come to the convenience of your office, home or you can visit the showroom and they can develop a plan on how to build your wardrobe. They will learn about your personal style, profession and your desired image when coordinating your look. If you do not live in their area and want custom garments made, you can send them your favorite fitting custom suit and they will duplicate it.

London Custom Tailors - London Custom Tailors has provided expert tailoring services to the Louisville area since 1980. With over 30 years of experience, you can expect excellent workmanship and attention to detail. All workmanship is personally inspected by the owner. Many of London Custom Tailors' clients have been loyal patrons for over 20 years. With expert craftsmanship and exceptional service, you too will see the advantage of calling on London Custom Tailors.


Hits: 4091 | Leave a comment