Popular custom tailors in Florida
We continue with the tailors in Florida. The most outstanding ateliers and clothiers where you can receive the best quality and service.
Benjamin's Fine Alterations & Tailoring - they blend long-forgotten high standards in sewing with outstanding personal service. Their experienced team of tailors and seamstresses are proud of a long tradition of mending and adjusting their clients' garments for the perfect personal fit. In addition to providing Hunter Douglas products, Benjamin's also creates and installs custom window treatments, tailored to meet your design preferences and style.
John The Tailor - John The Tailor takes the time to create a superb fit for your individual needs, including hard-to-fit types. Everyone can benefit from expert custom tailoring: broad shoulders, narrow waist, tall and thin, short and full, and neck sizes of all kinds. They allow you to define your own distinctive style with luxurious fabrics, flawless construction, and the best prices in the Florida. Come step into a new world and change the way your clothes fit forever.
Angel Custom Tailor - Long-time customers have expanded into a second generation, and they value their long-standing relationships and the trust their customers place in them to perfect finest fashions. Angel Custom Tailor, Inc. is eager to earn your business with alterations for custom tailoring or repairs for suits and shirts.
Fit Well Custom Tailors - Quality Plays an important role in FITWELL'S success story. With the finest mills from Scotland and England, such as Dormeiul and Holland & Sherry, and from Italy, Marzotto & Zegna Fabrics, at their disposal, they are able to offer you an infinite selection of fabrics in the colors, weights and compositions most fitting to your personal taste. Your custom suit is made with approximately 3 1 /2 yards of fabric, entirely by hand, utilizing 30 hours of workmanship and thousands of bastings. Personalized just for you! This hand-tailored method of manufacturing garments sets FIT WELL apart from the others, who fuse, or glue the cloth to the canvas of their suits, leaving them stiff and hard.
Southern Formals - Southern Formals has been in business for over 50 years and is a family owned and operated business which gives you personalized and professional service not found at chain stores. At Southern Formals they strive to provide you with the latest styles, highest level of customer service and keep a wide array of sizes in stock.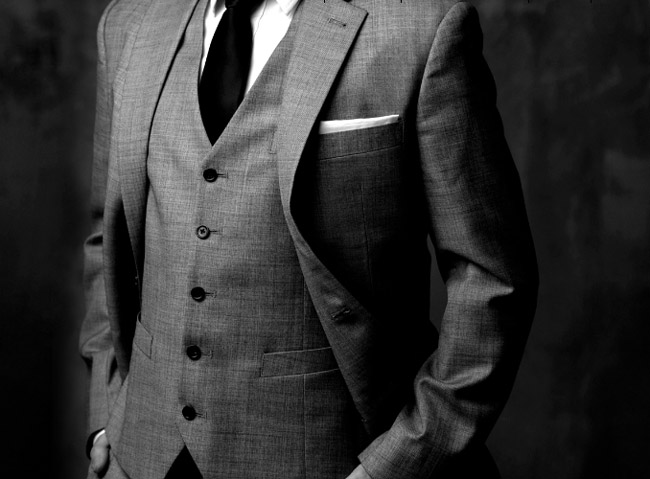 Hamilton Douglass Clothiers - In 1986 Gary Hardesty started Hamilton Douglass Clothiers. After spending his original professional clothier days in the D.C. area, Gary and his wife, of course migrated to sunny south Florida. Setting up shop across the street from where we are now, Gary had the foresight to establish himself right in the middle of Fort Lauderdale's financial and judicial district. Gary successfully built his business up where he eventually needed to bring in Alyson Kass to help run the business. This allowed Gary to go to his clients in their home or office, bringing them the personal service that they deserved. Now, who wouldn't want someone to come to them and help them with a new suit, shirt or even bring them a tie for that special event that day? This is a service that is available to visitors to the area and locals alike. If you have a special occasion and are staying at one of the great collection of Orlando based resorts, Gary's team can provide you with a personal service there too.

I And I Tailoring - I and I" is a Rastafarian phrase meaning "you and me". At I and I Tailoring, you are a part of the design process. Whether it be custom alterations or simple repairs, you will get the very best service at the most reasonable cost, as you like it.

Basil's Tailor Shops - Offering custom tailored suits, shirts, slacks for men and suits, blouses, skirts and slacks for women. Choose from a wide range of fabrics from SUPER 110 to SUPER 160 wool and wool with cashmere as well as 100% cashmere, linen and cotton twill. Brands such as Loro Piana, Ermenegildo Zegna and much more. For a fit that compliments your presentation.

Tailor Trend - ailor Trend has the highest quality of Custom Made Suits. We offer many different types of potential combinations of Exclusive Fabrics (from the Super 100's to the Finest Super 200's).

Cravats Custom Clothiers and Haberdashery - Long considered the premier custom clothier of the Florida west coast, Cravats' was founded in 1990 by its current owner and President Henry "Hank" Battie. Combined, the Cravats' staff shares over 65 years of expertise. In addition to unparalleled customer service, the pride of Cravats' is in producing the finest custom made shirts and clothing for men and women available anywhere. Styling is limited only by your own imagination.


Hits: 7716 | Leave a comment