Popular custom tailors in Alabama
We would like to introduce you, our new series of articles about tailors and more specifically about tailors from the different states in America.
The first article is about the most popular tailors in Alabama:
J Reiss custom Clothier - Located in Birmingham, Alabama since 1970, they serve the wardrobe needs of clients from the board room to the golf course. While all their clothing and shirts are individually tailored, they also provide a wide assortment of top quality sportswear and accessories to round out your closet. J Reiss goal is for you to be perfectly attired no matter the occasion, in a most personalized manner of shopping in a traditional retail environment. Quality, convenience, and service are what keep our clients coming back. We design your wardrobe by appointment in our private showroom, or in your home or office, as you prefer.
Martha's Tailoring - Martha's has experience providing garment repair, tailoring and clothing alteration services, which involve cutting, sewing and reworking clothing items to customers' specifications. We also work with coats made from natural or faux leathers, suede and fur.
Tom James - Your custom clothing should reflect your personal style, from the fit, to the fabric, to the details. To help define your style, the wardrobe consultants meet with you, on the luxury of your own schedule, in your home or office. They take the time to learn and understand: What you do, who you interact with, how you dress, and what professional clothing you already own, what needs to be updated and what needs to have alterations.
Kirpalani Tailors - So often people purchase 'tailor made clothing' with the notion that they have acquired a garment that fits them well in the eyes of their tailor. It is Your garment. And it reflects YOUR style and their pride of quality. Don't just take their word that it fits, allow them to critique even their own product.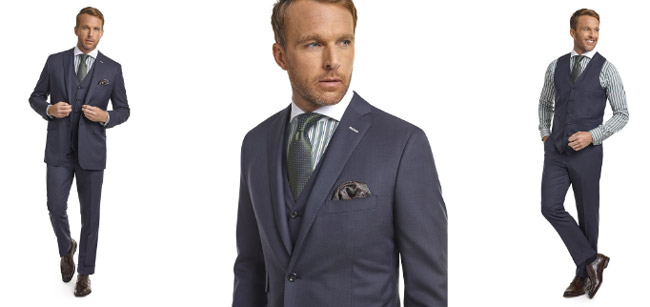 Robert Hill Custom Tailors - Hill, 69, has operated Robert Hill Custom Tailors at 2205 Third Ave. North since 1983, a shop that has become a familiar destination for downtown professionals looking to stay sharp and in style. The Montgomery native has been a tailor for nearly 50 years. Besides custom tailoring services, Hill's shop sells suits, sportscoats, ties, suspenders, belts and accessories.
Address: 2205 3rd Ave N, Birmingham, AL 35203
Phone: (205) 252-0353

Baldone Tailoring - Downtown Birmingham, once neglected, has come back big-time in recent years, drawing visitors to many attractions.Butch Baldone — a longtime downtown merchant and owner of Baldone Tailoring Co. — is among the cheerleaders. This recent vitality "definitely helps the entire city scene," he said. "Anytime you can get some vibration from people coming around, that's good." And the return of the Birmingham Barons baseball team from the suburbs "is a plus for the whole city, no doubt," he said.
Address: 2301 2nd Ave N, Birmingham, AL 35203
Phone: (205) 251-0844

Mitchell & Company - Mitchell & Company has been serving the Alex City, Lake Martin Area since February of 1982. They take pride in providing their customers with great customer service and quality products. They offer: Fine Clothing Alterations, Custom Tailoring, Re-Weaving, Tuxedo Sales & Rentals, Custom Bridal Clothing, Custom Costumes.
Address: 1685 Highway 22 West Alex City, Alabama 35010
Phone: 256-329-0025


Hits: 5275 | Leave a comment