Paul Smith Spring/Summer 2017 collection
For Spring/Summer 2017 Paul Smith promotes a message of peace and positivity expressed through an optimistic use of colour and print.
Paul made his first trips from Nottingham to London as a teenager in the '60s, crashing on a friend's floor in Notting Hill before heading out to explore the city. Simultaneously, the first Notting Hill Carnival kicked off in 1966.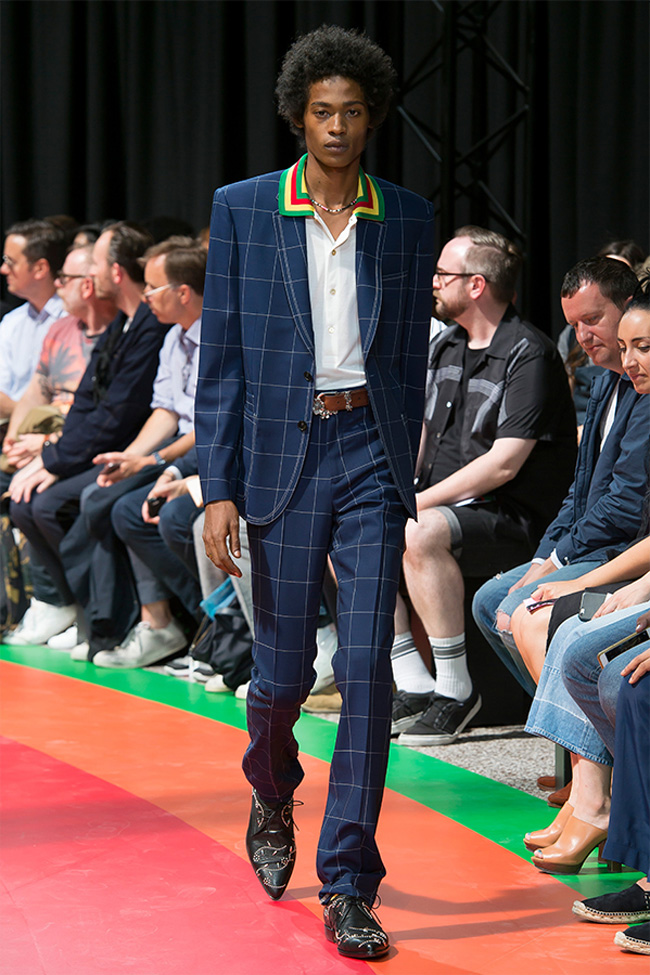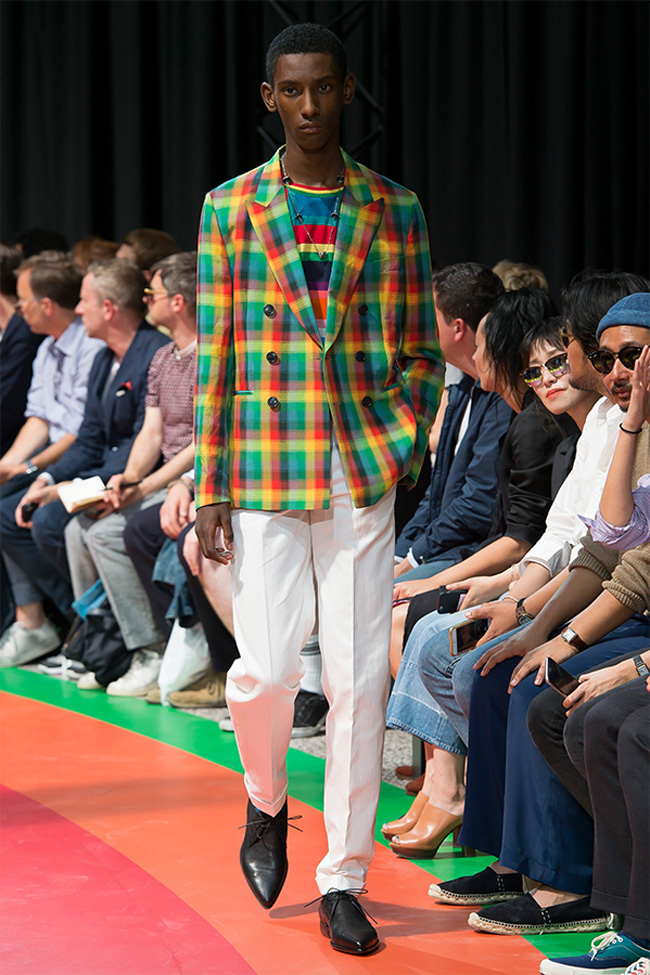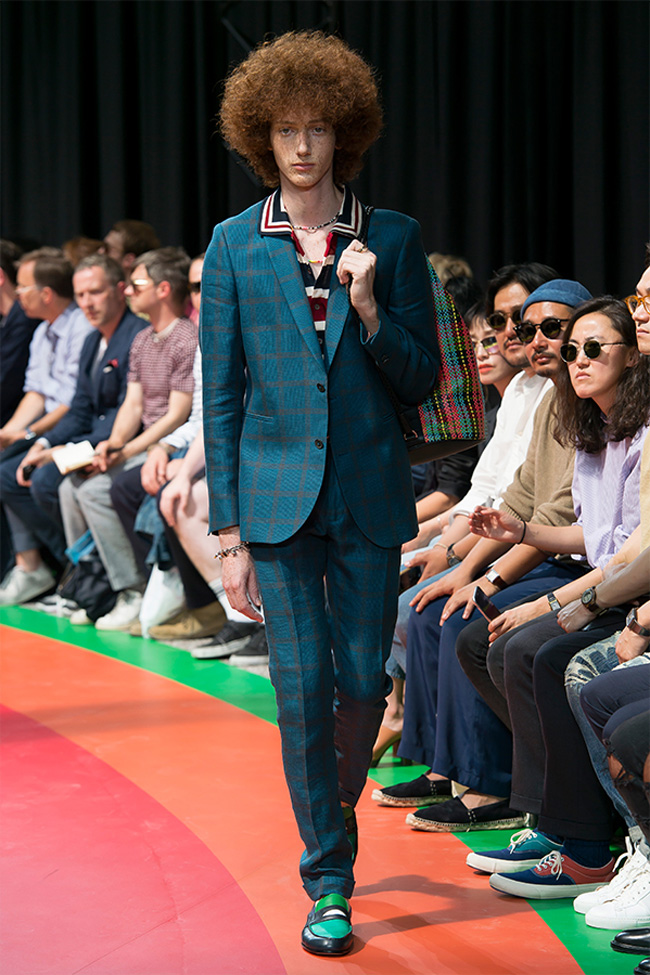 1960s tailoring references are brought up to date with super lightweight construction and highly breathable Italian wool fabrics, which make the dressed up, Sunday best styling effortlessly wearable. Meanwhile, a contemporary edge comes from sportswear shapes and diverse casting that mirrors the multicultural reality of London in 2016.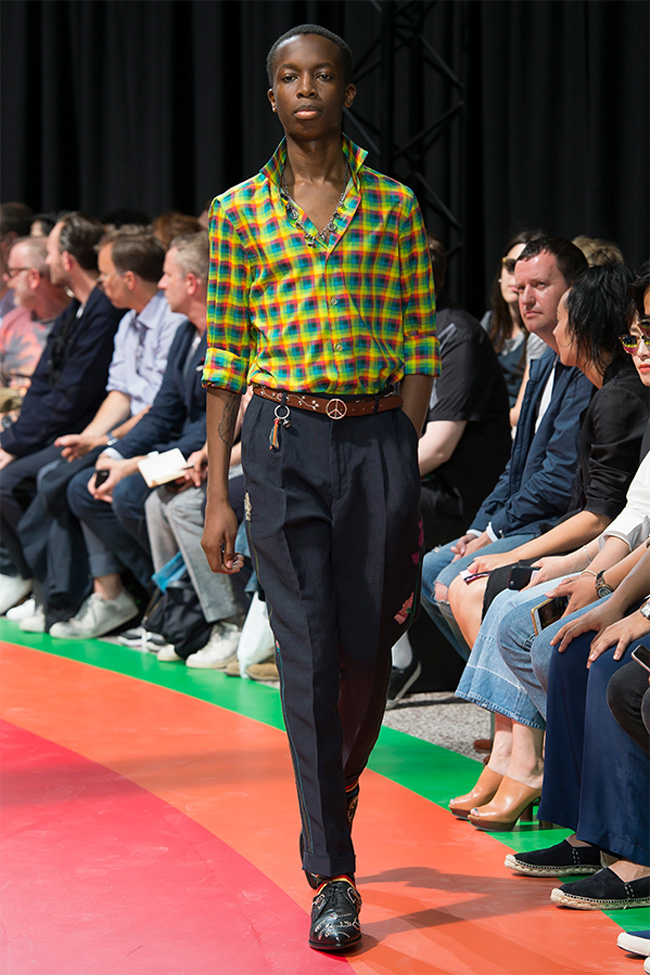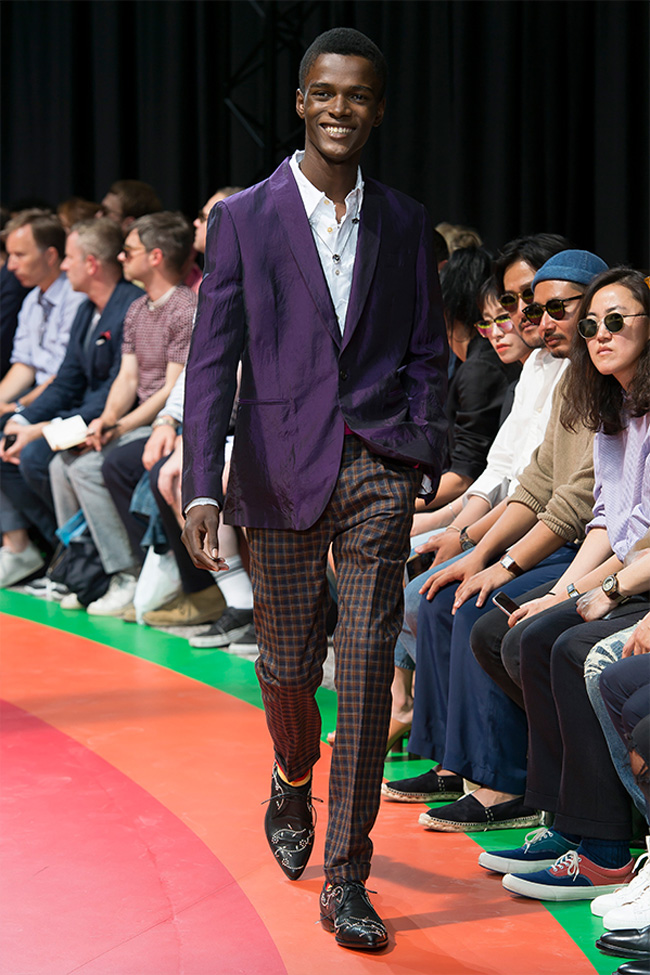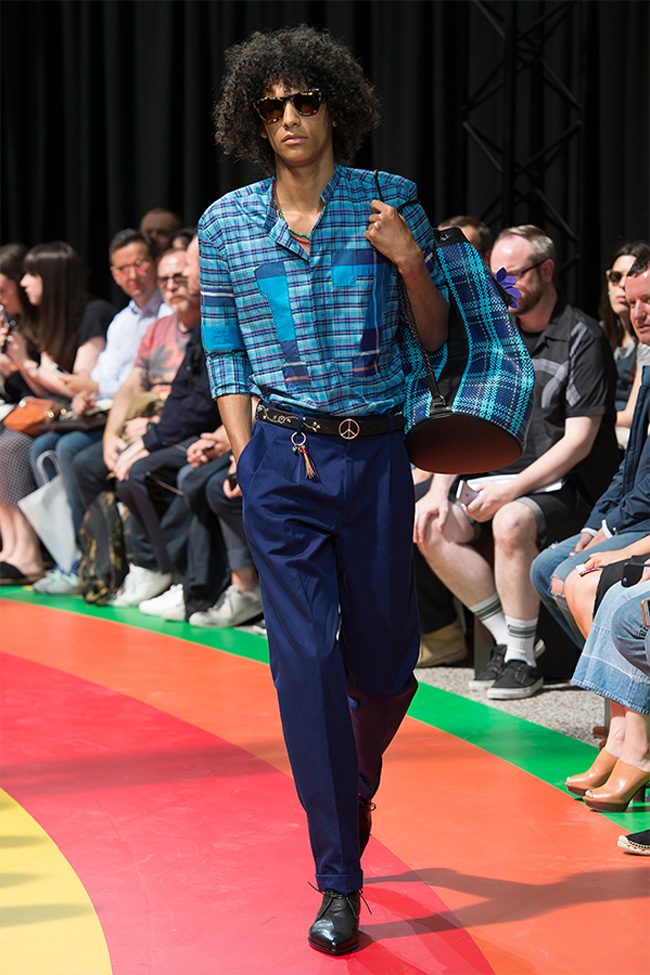 Confident use of colour is a Paul Smith trademark and in fairly gloomy times these optimistic bursts of brightness are designed to lift the collective mood.
West Indian warmth flows from familiar colour combinations of yellow, green and red, which come together to create a series of stripes - another Paul Smith mainstay - and a tropical tartan fabric that appears throughout the collection.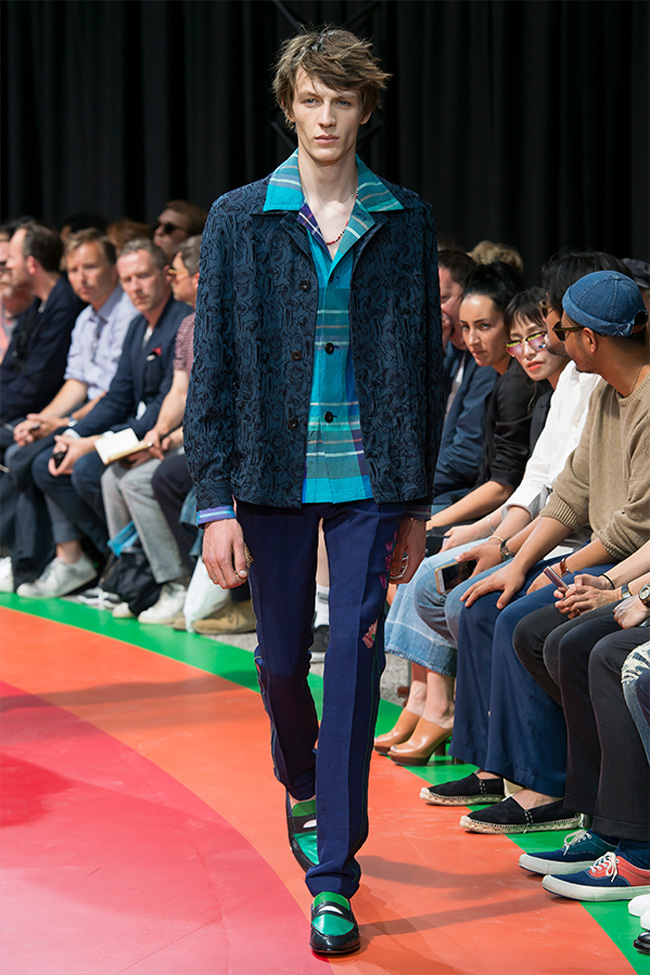 This same hot Caribbean colour spills over onto the runway itself, which has been transformed into one long, unbroken stripe.
Finally, a bold '17' graphic dates the collection and offers the hope that 2017 will be brighter, happier and more peaceful than the year that preceded it.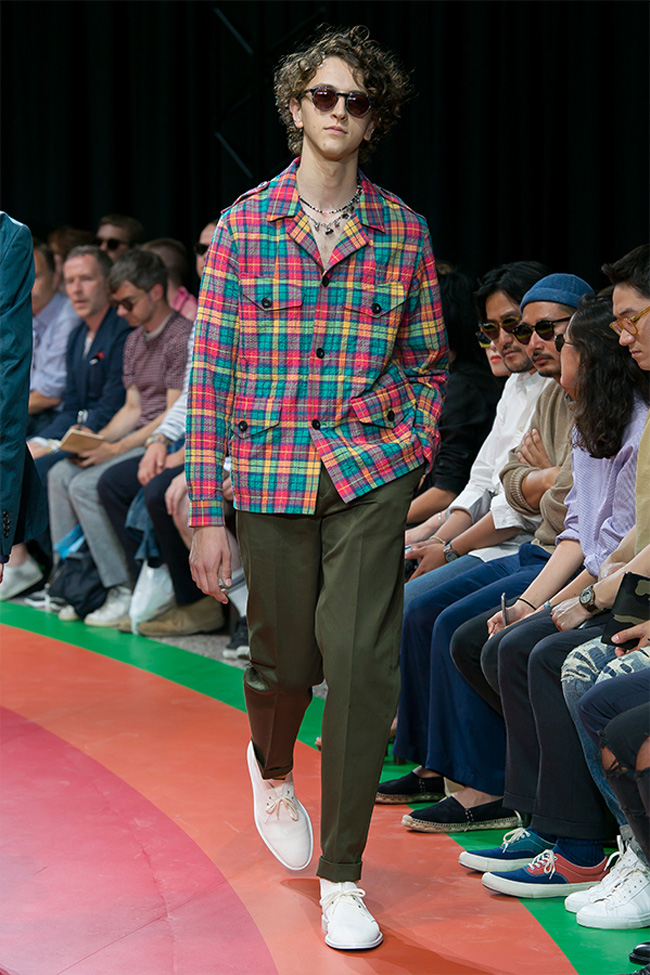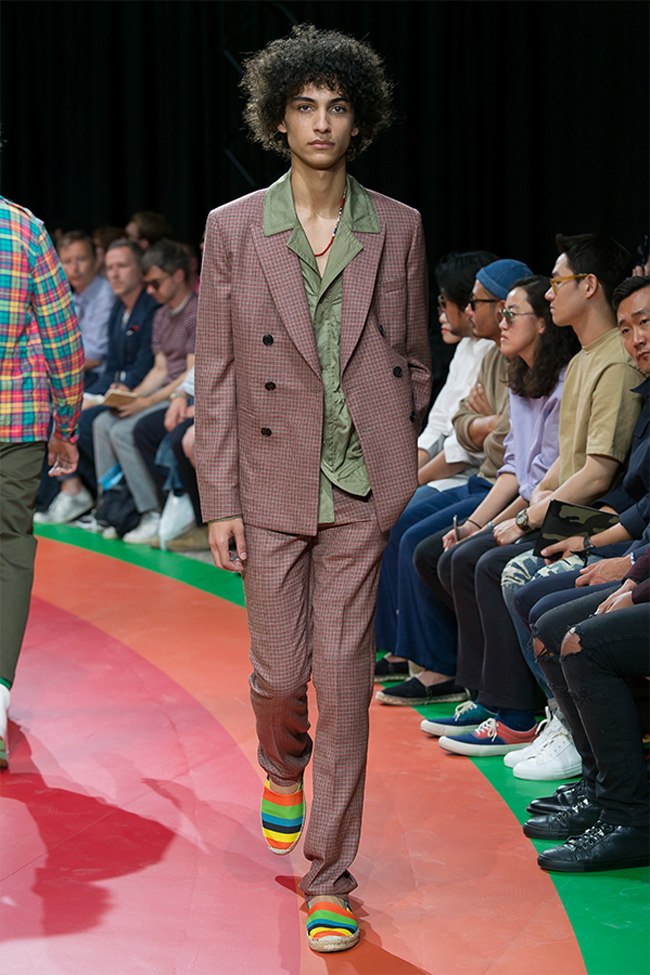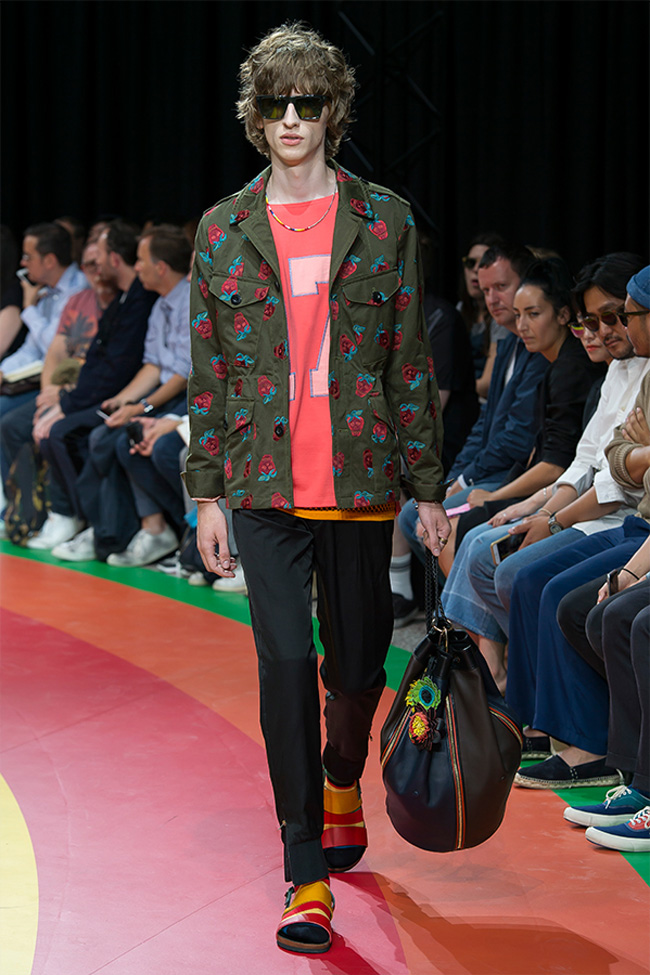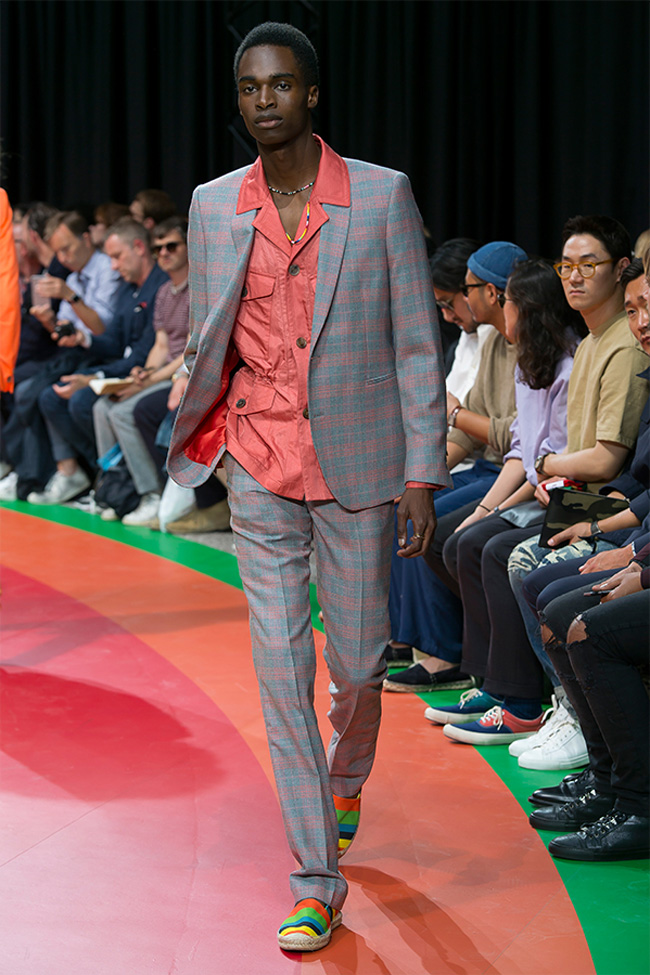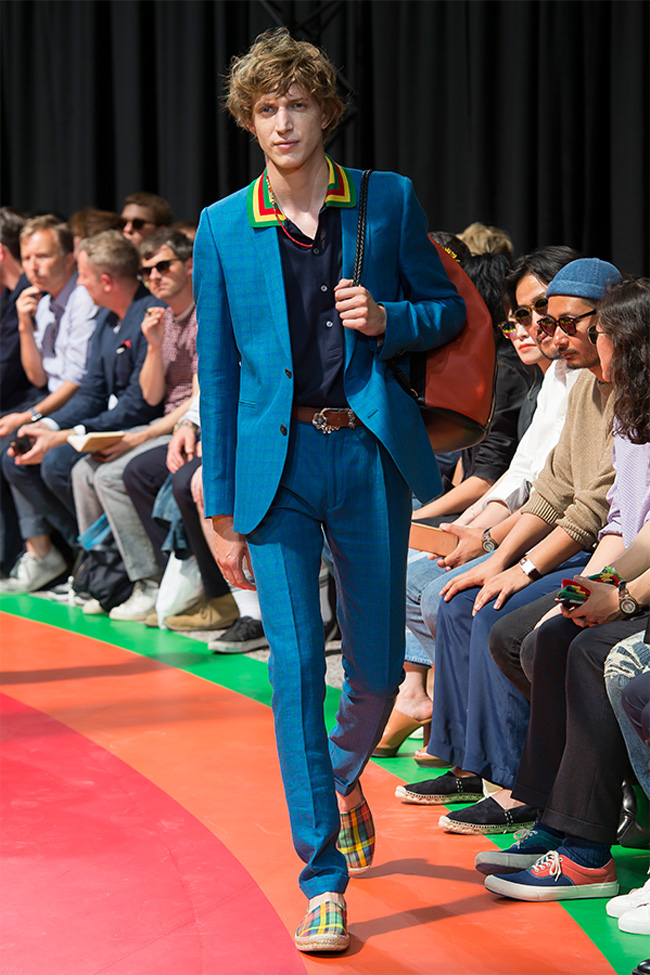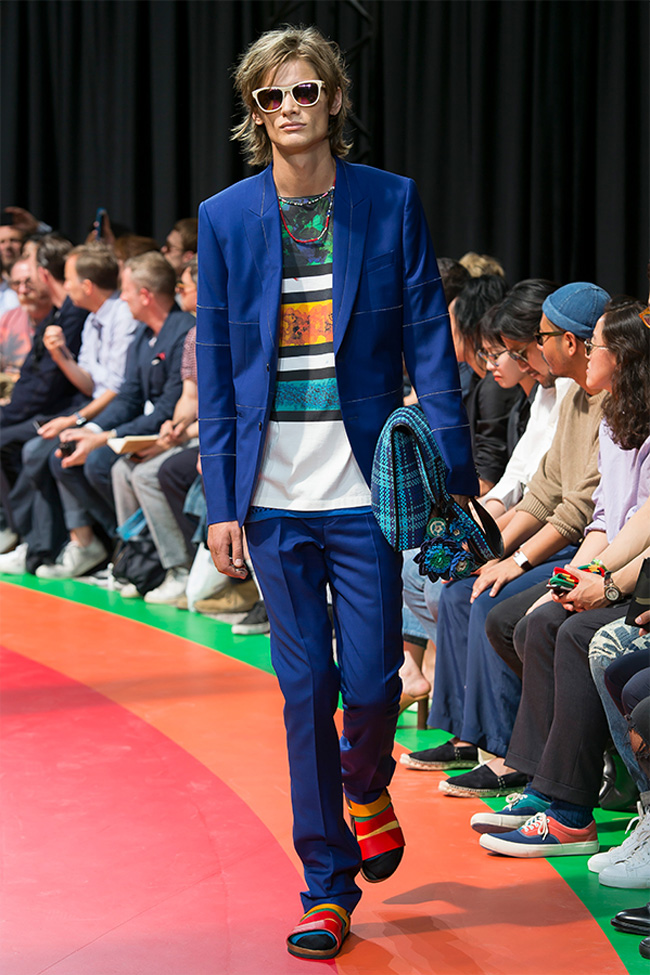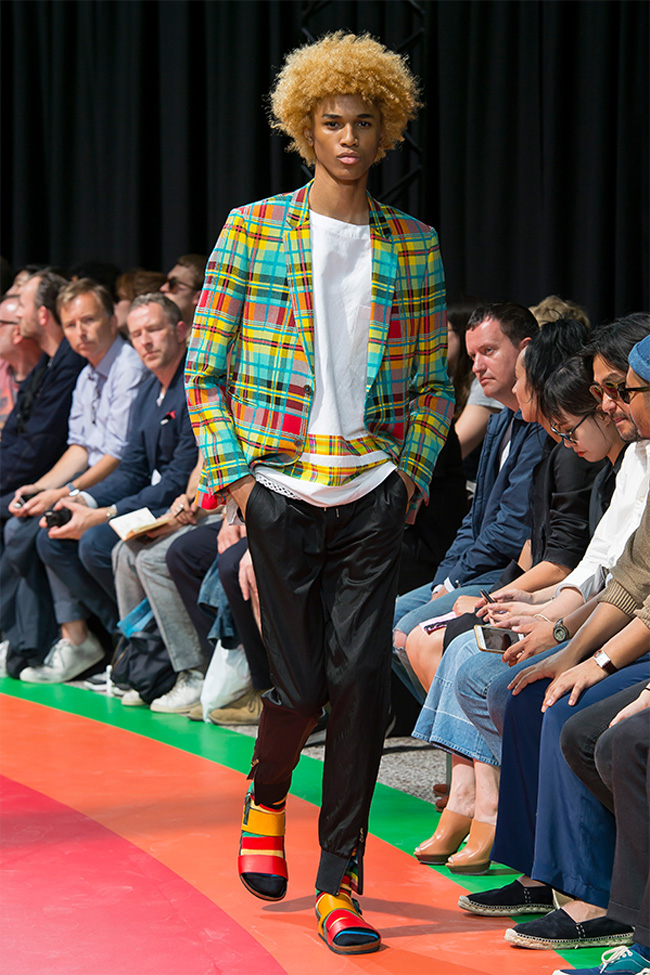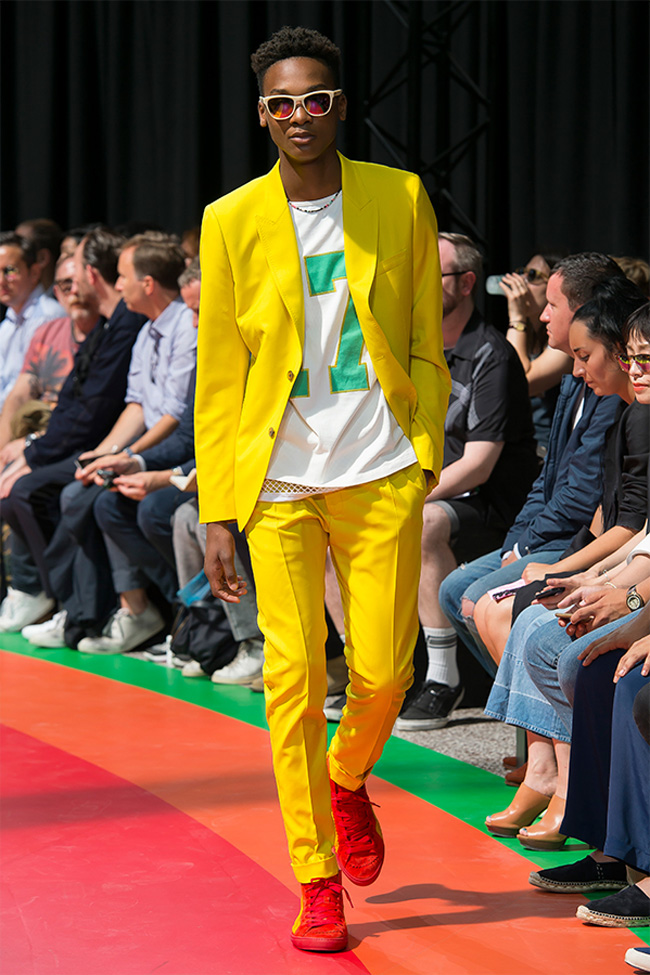 Photos and information: www.paulsmith.co.uk


Hits: 4216 | Leave a comment