William Westmancott - a Savile Row bespoke tailor
William Westmancott is a Savile Row craftsman and almost certainly the UK's most expensive bespoke tailor.
He trained for 10 years in two of Savile Row's most prestigious houses before launching his own 6 years ago.
He've cut clothing for the late Michael Jackson, British Royalty, the King of Bahrain, Sultan of Oman, not to mention countless other highly successful and wonderful people.
He tailors "full bespoke" suits for his customers.
"Full bespoke" means that I make your suit to your exact specifications using traditional Savile Row techniques and methods. This involves over eighty-four hours of intensive labour, as 170 parts are individually hand cut and sewn together.
The methodology
The jacket and trousers are made using the "single-garment method", meaning a specialist jacket maker makes the whole jacket whilst a specialist trouser maker makes the trousers. The size and shape of each of the individual parts are uniquely tailored to your requirements. There will have to be at least several fittings to ensure every detail of the suit meets with your satisfaction and complements your build and personal style.
The suit's under-structure is hand-stitched, and the seams are sewn in one of up to half-a-dozen different ways, depending on your figure, the type of cloth used, and any number of other subtle variations. Every part of the make is done by hand, barring only the longer seams.
Here is some of his work including high quality fabrics combined with perfect fitting and tailoring.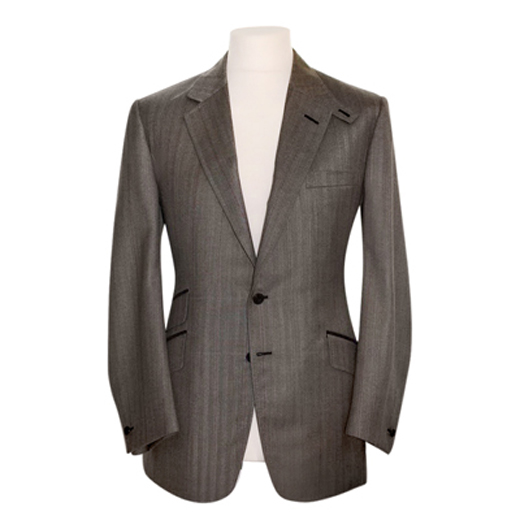 12oz city tweed jacket
The jacket was made for a top London Chef and entrepreneur. It's light enough for the summer, and can be worn with a sweater in the winter. Notice the slanted pockets; they add movement and character giving the appearance of extra shape. They also make the garment less formal than straight pockets.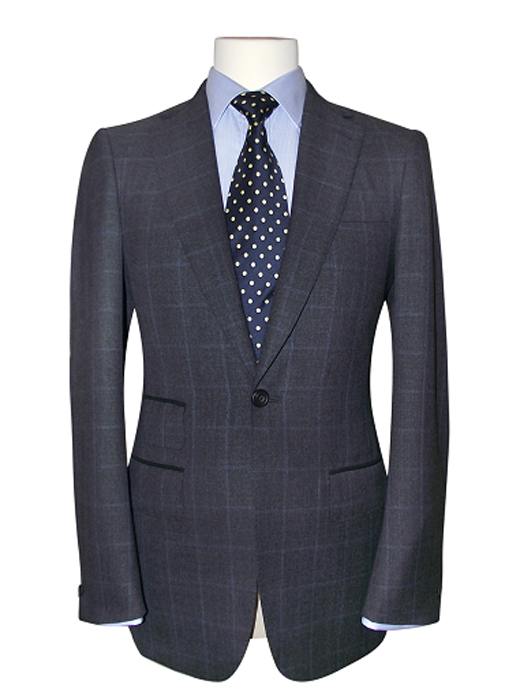 10oz pure Merino wool jacket
This jacket is from a suit Westmancott made for a client in the City. The customer has a senior position in the financial markets, dealing with clients. The weight makes it wonderfully light and comfortable, but also versatile enough for all year round wear. At first, you might have thought it just another dark grey business suit. But it is packed full of subtle little details that let even the casual observer know this is no ordinary suit and the person wearing it is no ordinary business man.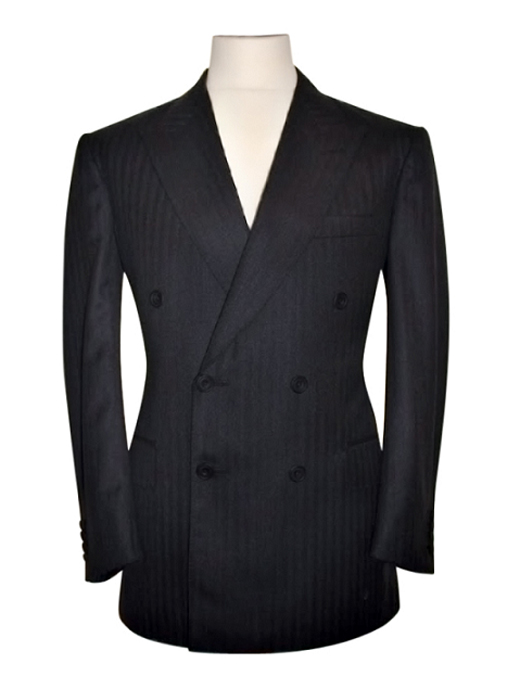 Double-breasted suit jacket
This jacket is part of a suit William Westmancott made for a barrister, so as you would expect, it is full of details specifically chosen to reflect his profession and his character. They opted for a charcoal grey, this colour has proved in research to be the colour people associate as trustworthy and steadfast. The cloth has a very subtle herringbone design in it. This allows the colour to be kept plain, but adds some interest to the look of the fabric.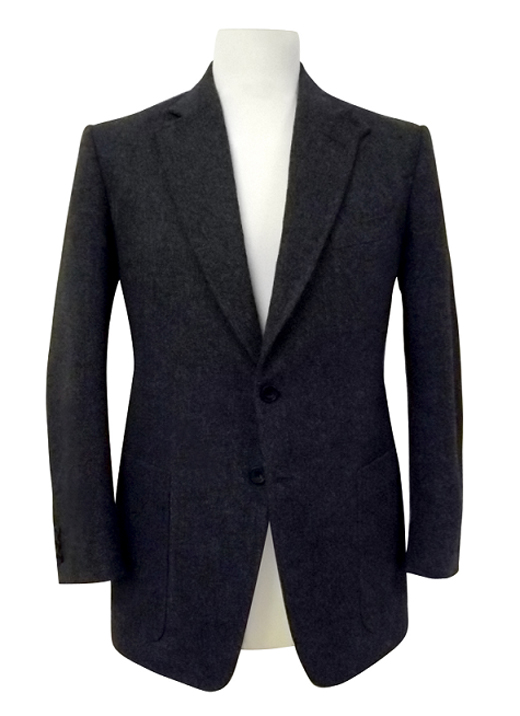 14oz mottled grey tweed jacket
Here's a jacket that is made for a lawyer in the city. He loves details in clothing, but wanted to avoid looking stupid and overtly fashion forward. This jacket needed to be classical and timeless whilst on point, current and fashionable. The textured grey jacket has been a favourite in Autumn/Winter collections for many years – It goes with everything.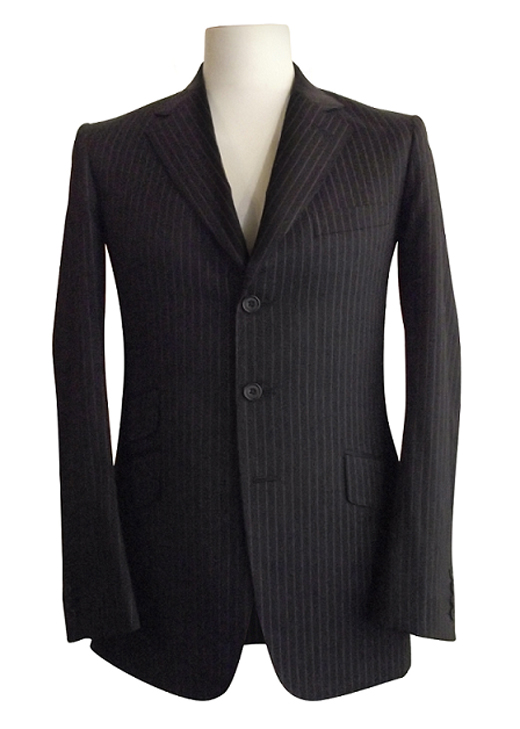 A three button suit jacket

The jacket is made for a guy who is very slim and tall. He is late 30s and works in a senior managerial position. Notice that here I've cut a three button front. There are two reasons we created this. Since this customer is tall and slim, raising the buttoning stance closes off the chest a little, adding size to the silhouette and balancing the length.

This works perfectly for this gentleman's figure. The other reason for a three button front is it has a slightly more casual feel to it which suits his relaxed personality.

Photos and information: www.williamwestmancott.com


Hits: 16693 | Leave a comment