3 types of lapels in the men's suit
In the second video from the Tailoring Series, James Sleater from Cad & The Dandy outlines the difference between the 3 main types of lapels.
There are 3 types of jacket lapels. The most commonly seen is the notch lapel, you also have a peak lapel where there is a point on it, originating from formal wear - from a dinner suit or a morning suit and it often has a peak to it.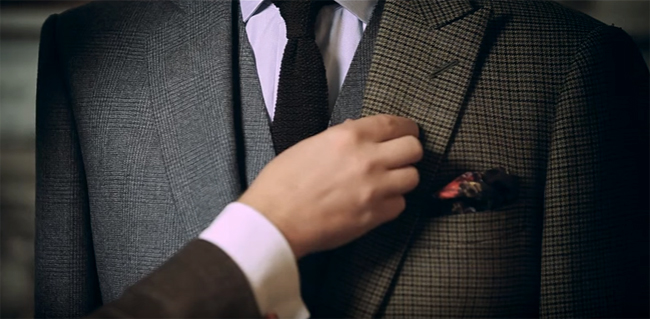 It's really much back in fashion, we're seeing a total disregard now, with people just not bothered about having skinny lapels. Going back to the wider lapels also - the Tom Ford's and most of Savile Row are going back to wider things and a peak allows you to get more visual impact and

The third type of lapel you don't normally see on a casual jacket and you only ever see on a dinner suit is a shawl lapel and it has no notch, no peak and it looks like a perfect link from button hole through to the button.

allows you to look broader chested and add more impact in the shoulder line.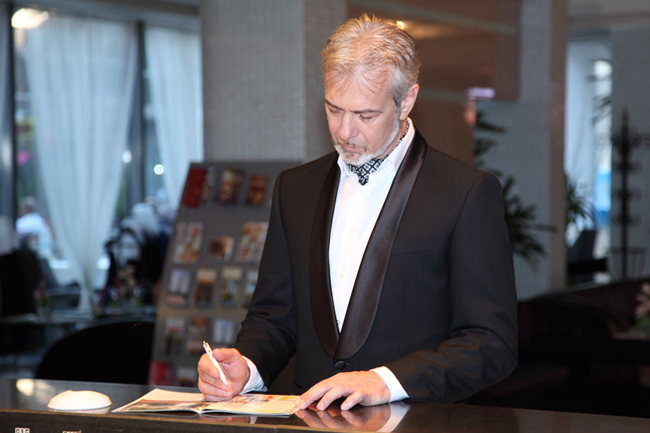 Made-to-measure jacket with a shawl lapel by Richmart

This video is from the Rampley & Co Tailoring Series, you can see more videos and articles about how to dress like a gentleman on the Rampley and Co blog.


Hits: 8919 | Leave a comment