Shigoto Project Leclaireur x Premiere Vision
LECLAIREUR offers a unique vision of fashion, highlighting the most daring and avant-garde artists and designers in all its event spaces for the past 35 years. LECLAIREUR innovates, discovers and inspires. These values also drive PREMIÈRE VISION, the leading organiser of trade fairs for the upstream side of the creative fashion industry.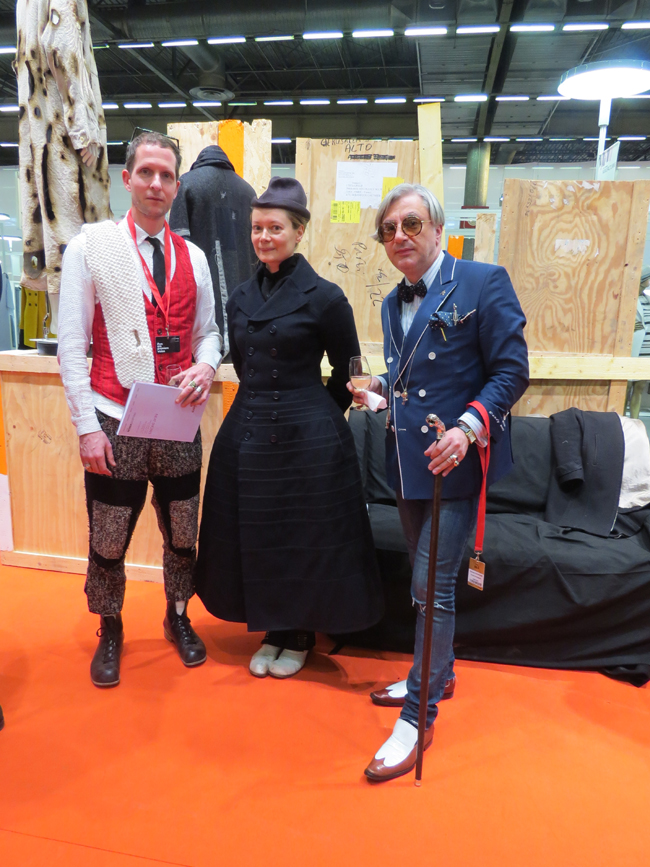 The fashion guru Dandy poses with participants
Beyond its exhibition spaces and the exclusive fashion information it produces and offers each season, PREMIÈRE VISION regularly expresses its commitment to creativity and innovation. Through the collections of its exhibitors - spinners, weavers, tanners, designers and manufacturers of accessories and garment-makers - and through its various initiatives and undertakings, the goal is always to highlight the creativity of materials, even before styles and shapes come into play.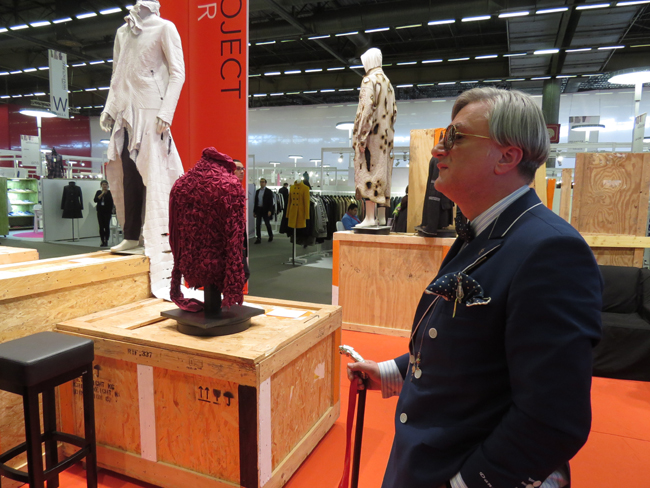 The model of Men's Fashion Cluster - Dandy at Shigoto Project
Thus, for the next edition of PREMIÈRE VISION PARIS, LECLAIREUR and PREMIÈRE VISION are joining forces, launching the SHIGOTO PROJECT by LECLAIREUR x PREMIERE VISION.
This collaboration highlights the importance of the enduring creative links between the upstream and downstream sides of the fashion sector, between companies exhibiting at the PREMIERE VISION shows and avant-garde fashion designers presented by LECLAIREUR.
THE CONCEPT
LECLAIREUR is currently calling on 15 designers to reinterpret a key item in their men's collection, the Shigoto jacket. This timeless design, inspired by Japanese work jackets, features a low key and functional line.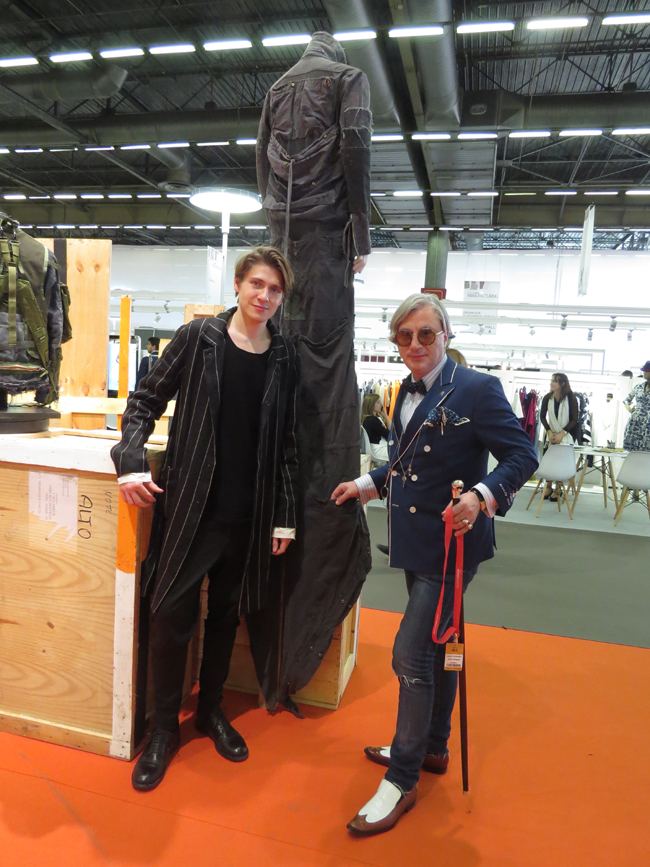 Dandy poses with a participant in Shigoto Project
Some 15 designers, each with distinct creative universes, are thus reinterpreting this classic jacket, a true iconic piece close to the heart of Armand Hadida, founder of LECLAIREUR. The result will be men's designs where innovation and creativity are essential, which also allows the PREMIERE VISION man, creative and full of creativity, to express his full dimension.
This is an unprecedented project, in which the Paris vision of LECLAIREUR mixes with the highly personal DNA of each designer, all of whom have carte blanche to imagine their own Shigoto jacket, using the top producers of creative fashion materials. Fabrics, leathers and accessories were selected for their creative value at PREMIERE VISION PARIS last September. From materials to shapes, sourcing to final product, close relationships have been built between these designers and the show's fashion industry professionals.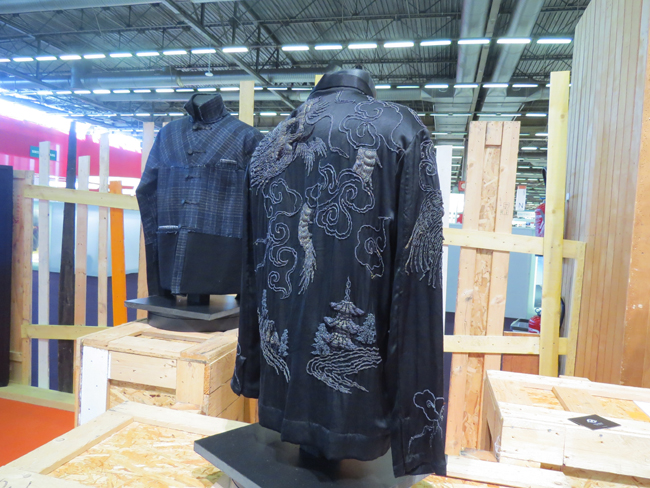 Models of Shigoto Project
The result: 15 unique pieces made according to custom couture standards, which will be then each be made in a miniseries of 5 to 25 copies and available at LECLAIREUR as of next March.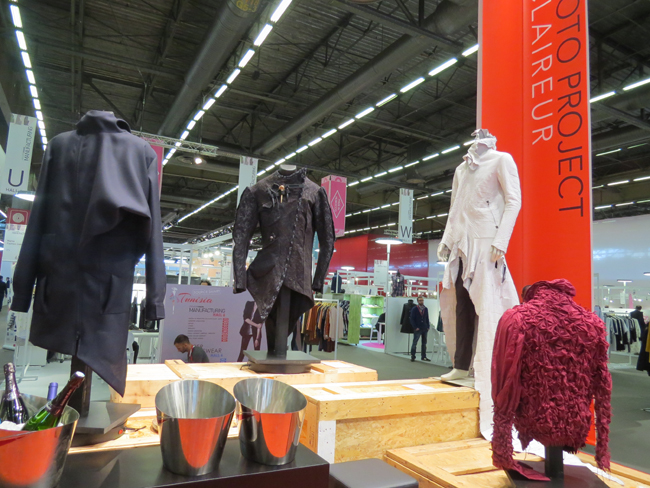 Models of Shigoto project
THE EXHIBIT
The 15 unique pieces created for the SHIGOTO PROJECT by LECLAIREUR x PREMIERE VISION will be displayed at PREMIÈRE VISION PARIS in a special exhibit from 16-18 February, at the North of Hall 6 at the Parc des Expositions de Villepinte.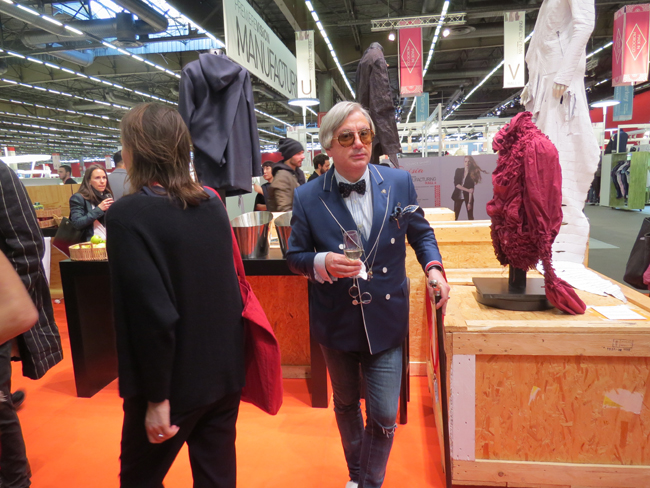 The model of Men's Fashion Cluster - Dandy at Shigoto Project

In a display created by LECLAIREUR, the expertise of the full range of the players in the fashion industry will be highlighted and brought together in this fashion and textile exhibition.

Photos: © Be Global Fashion Network


Hits: 4018 | Leave a comment