World Textile Summit explores business basis of textile sustainability
World Textile Summit gave more than 150 textile industry leaders a range of expert insights into the business issues that feed into decisions on sustainability in the textile supply chain.
Co-located with ITMA 2015, the world's most prestigious exhibition of textile manufacturing technology, the Summit had a programme designed to examine how investment in 'clean' manufacturing or the use of sustainably sourced materials can help add value to companies at all levels of the supply chain.
It opened with a keynote address by Mary Porter Peschka, Director, Advisory Services, at the International Finance Corporation (IF), a division of the World Bank. Ms Porter Peschka explained how the IFC, which operates as the Bank's commercial arm, assists Small and Medium-sized Enterprises (SME's) in developing economies, often providing investment finance where other sources are either unavailable or too expensive. It also provides consultancy to industry and governments on measure to improve sustainability.
The subject of sustainability aligned with the overarching theme of ITMA 2015, which continues at the Fiera Milano Rho, in Milan, Italy, until November 19, and the event was structured to assist senior textile decision-makers in formulating strategy. Its elements include the role of sustainability in:
- differentiating brands and companies
- business profitability and security
- investment decisions
- the circular supply chain
- customer acquisition and retention
- product development
The morning continued with business insights from Paula Oliveira, Director, Interbrand, who explained how sustainability can deliver a marketing edge by differentiating brands and companies. Vivek Tandon, co-founder of French private-equity investor Aloe Group, which specialises in sustainable investments and has interests in the fibre sector, gave an investor's perspective.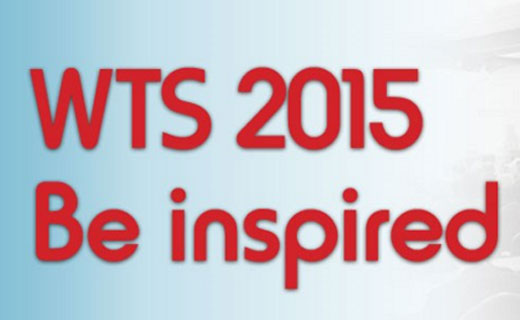 There then followed a session in which three textile industry leaders gave their first-hand accounts of the advantages of investment in 'clean' manufacturing. Maurizio Ribotti, of Canepa SpA (Italy), Roger Yeh, of Everest Textile Co Ltd (Taiwan), and Ajay Sardana, of Aditya Birla Group (India), each briefly described their company's experience and joined an open discussion on the investment case for 'green' technology.

There was a disappointment for delegates ahead of the lunchtime break when it was announced that Frank Henke, VP for Social & Environmental Affairs at Adidas, had been prevented from attending by the Lufthansa airline strike in Germany.

However the continuing programme was strong and varied. To start the afternoon, delegates received a preview of an important study report by the Cambridge Institute for Sustainability Leadership (CISL), part of the University of Cambridge, whose Natural Capital Leaders Platform has investigated the natural capital dependencies and impacts of cotton production and the risks associated with these. The study was conducted in partnership with major businesses including Olam International, Kering, C&A and Asda and its results, presented at the Summit jointly by Programme Manager Gemma Cranston and Kering's Head of Sustainable Sourcing Innovation, Helen Crowley, are scheduled for publication at the end of 2015.

Christian Dietrich, Director, Systain Consulting, described the response of suppliers to an initiative by a grouping of major retailers to mitigate the CO2 burden of their businesses. Helga Vanthournout, Engagement Manager, McKinsey & Co – an expert on the 'circular economy' as it relates to textiles – considered how recycling and reuse of end-of-life products can deliver economic and business value. And developing the theme of materials, Linda Keppinger, Global Materials Director, Nike Inc, reviewed sustainable trends in product development.

In conclusion, Burak Tun, Director Sales, Menderes Tekstil (Turkey) and Alan Garosi, Global Marketing Manager, Fulgar (Italy) each presented a short case study, focusing on their own company's application of environmentally friendly materials, and were joined on the platform by Peter Waeber, of bluesign technologies, for an open discussion on the strategic choices to be made in material selection.

The World Textile Summit 2015 is owned and organised by CEMATEX, WTiN and MP Expositions. The event is sponsored by leading textile-machinery companies and environmental standards bodies including SPGPrints, MS Italy, bluesign technologies, Oeko-Tex, EFI Reggiani, and Oerlikon. Friends and supporters include Novozymes, the Sustainable Apparel Coalition, The Textile Institute and the Better Cotton Initiative.


Hits: 3206 | Leave a comment