Top 4 upcoming menswear events
We present you top 5 menswear trade shows during November, December and January. You can read information about the shows - their main purposes, what you can find there and the future trends of menswear and accessories.
1. Modaprima - Pitti Immagine presents the 79th edition of Modaprima, the fair for menswear and womenswear clothing and accessories collections, for autumn-winter 2016-17, with a focus on bestsellers for spring-summer 2016.
There are a host of new features for this edition, from the show's exhibition format, with the launch of the new Accessories section, to an increasingly international target public!
The fair raises the quality of its offering, as a reference point for fashion dedicated to large-scale retail, and will put the spotlight on a selection of about 150 collections, produced in Italy but with a broad international focus, designed for global, dynamic, continuously-evolving entities. And Pitti Immagine zeroes in on internationalism through promotional and communication initiatives, aiming to intercept a qualified, global public of industry professionals.
An important new feature this year is Modaprima Accessories, the new section dedicated to the world of accessories. With a strategic focus on accessories as a style accent on the contemporary fashion scene, Modaprima presents a careful proposal thought out for buyers seeking new stylistic input, with a selection of companies scouted by Pitti Immagine.

2. Pitti Immagine Uomo - PITTI GENERATION(S) is the title-theme of the Pitti Uomo 89 and it will talk about the "coexistence" of different generations in today's fashions and styles. The speed of today's life compresses and mixes personal and generational time between nostalgia and experimentation, going beyond global boundaries.
PITTI GENERATION(S) will take an ironic and lighthearted look at an era in which age is more a state of mind than a date on a birth certificate, with mature men wearing jeans and t-shirts and youngsters who have a passion for vintage looks and sport Victorian beards. It will be an energetic plunge into new styles and "ways of life" presented at the Fortezza da Basso's several nerve points – designed by Oliviero Baldini.
And, there will be an exclusive, limited-edition capsule collection – inspired by PITTI GENERATION(S), - of items distributed by an original, itinerant temporary shop, a project produced in cooperation with the design brand Seletti and Toiletpaper, the Maurizio Cattelan and Pierpaolo Ferrari's cult magazine.
Furthermore, Pitti Immagine is continuing its collaboration with talented directors to create digital art projects for the fairs' publicity campaigns.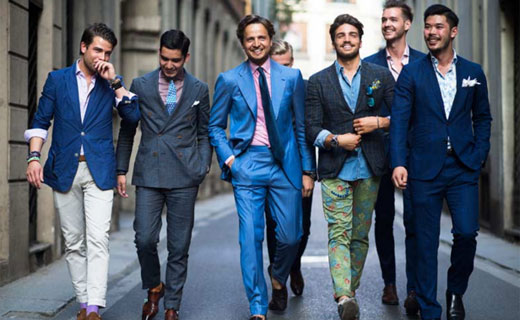 3. Premium - PREMIUM is an international fashion trade show for the high-fashion segment, taking place twice annually in the STATION-Berlin exhibition halls. With more than 60,000 visitors, some 1,500 collections on show, and approximately 23,000 square meters of exhibition space, PREMIUM is the only trade show in the world to bring together premium brands from the fashion and lifestyle sectors at this scale and level of quality. PREMIUM's calling card: Each and every season, the most in-demand high-fashion collections, the most innovative products, and the most leading trends from around the globe are united in one place, from womenswear, menswear, denim, and sportswear to footwear and accessories like handbags and jewelry. The motto: quality over quantity. The means: consistent curatorial standards, continuous research, and the integration of new collections. The goal: providing clients with outstanding conditions for placing orders as well as the inspirational push to stay ahead in a very competitive market.
The season-to-season fine-tuning of the brand portfolio, the high proportion of new collections (25-30%), and the integration of innovative new concepts are what keep PREMIUM consistently unique, one season after another. At PREMIUM, the needs of the retail market are always at the forefront. A clear, well-structured concept, easy-to-access information, stringent brand standards, and comprehensive service are designed to make the work of both exhibitors and trade show visitors efficient and enjoyable. Strong brands, one strong trade show, an alliance grounded in one key quality: The name says it all— PREMIUM.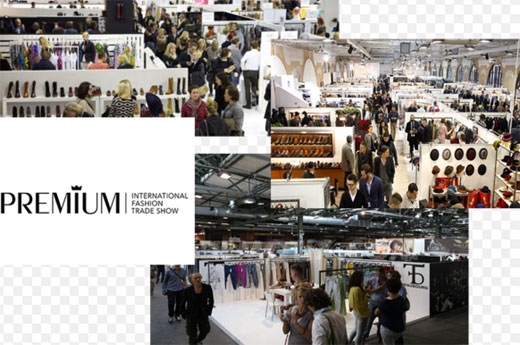 4. Panorama Berlin - The name says it all here: as an overview of the most important trends and tendencies of the coming season, Panorama Berlin presents a contemporary and relevant selection of women's and men's collections, shoes, accessories and lifestyle articles by market leading brands.
Inspired by retailers and buyers, Panorama Berlin will launch its first dedicated space for shoes and accessories during the Fall/Winter 2016/2017 season. In the new Shoe & Accessory World, exhibitors can choose between pre-built and do-it-yourself stands. Moreover, small vendors can use this segment efficiently on their own. In addition to new brands, familiar Panorama Berlin brands will be featured here, including S.Oliver Shoes (Wortmann Group), Ara Shoes, Bulaggi, Bullboxer, Spa Belts, Vitozzi, Natural World, Café Noir, Exceed Shoes, Coxx-Borba, Fly London, Zwei Bags, and many more as well.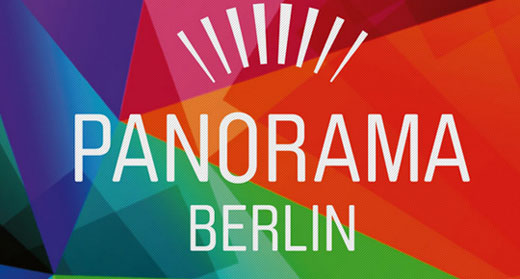 Hits: 6804 | Leave a comment