Kiton Fall/Winter 2015 collection
While remaining faithful to the traditions of Neapolitan haute couture, the forms and proportions of the Kiton suit have undergone a makeover.
The jacket - the iconic garment of Kiton tailoring - has a new structure - inspired by seventies design. This is reflected in the double-breasted jacket with a striking reverse and a closer fit to the body.
The trousers follow the new lines of the jacket with a more harmonious fit aimed also at a younger clientele who increasingly appreciate the Kiton tradition of tailoring and workmanship as a distinctively elegant choice.
One of the standout features of the collection is the return of single-breasted and double-breasted caban jackets and coats with soft forms, excellent materials and high-quality fabrics such as vicuna and cashmere, carefully designed to highlight the lines.
The look of the perfect gentleman is completed with a tie which, in keeping with the much-vaunted Neapolitan tradition of tie-making, must have seven folds and reaches a width of 9.5 cm; the shirt returns with its austere look in the more classical style of plain light blue or white, and is also available in striped versions.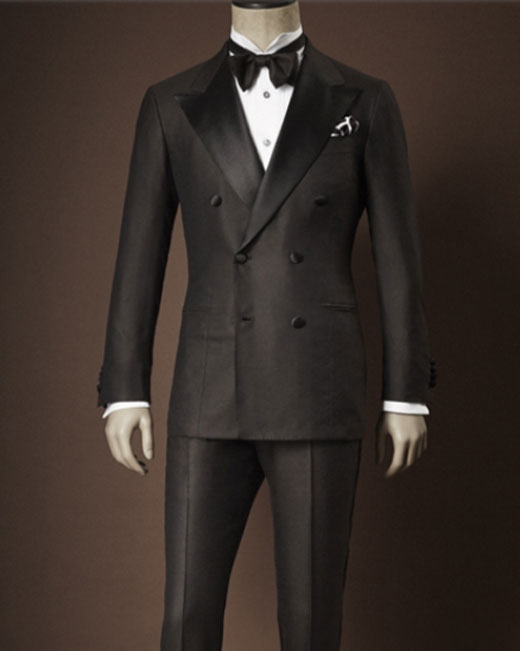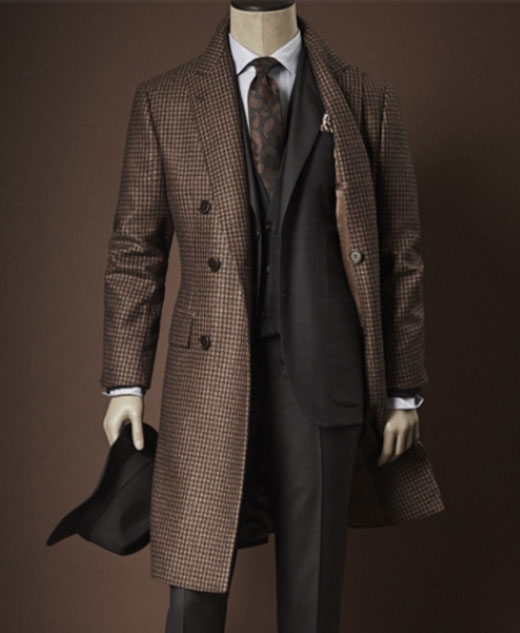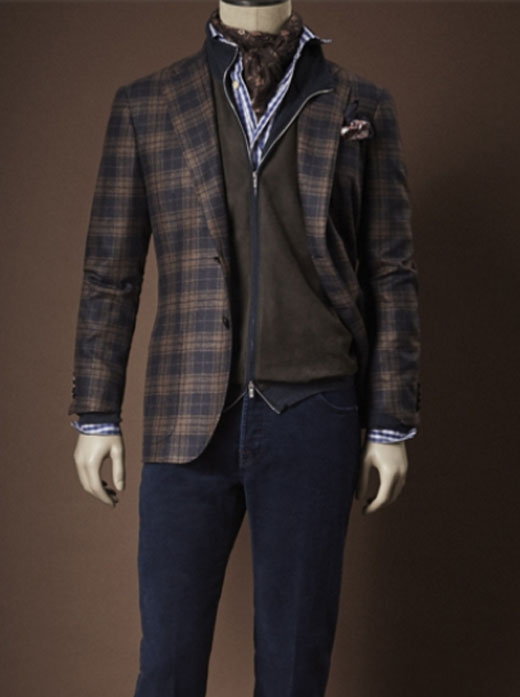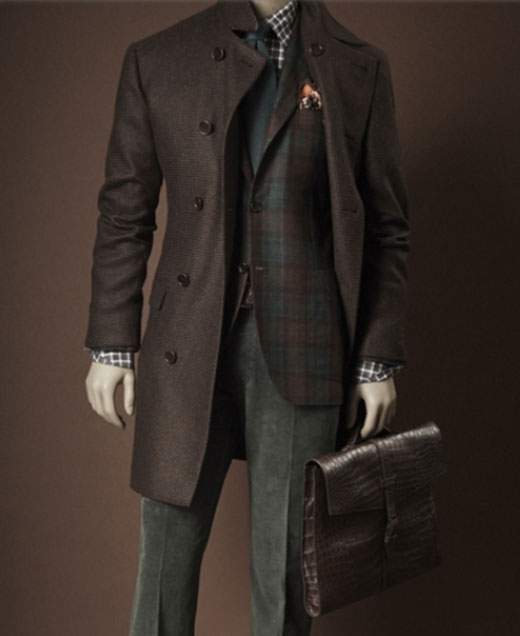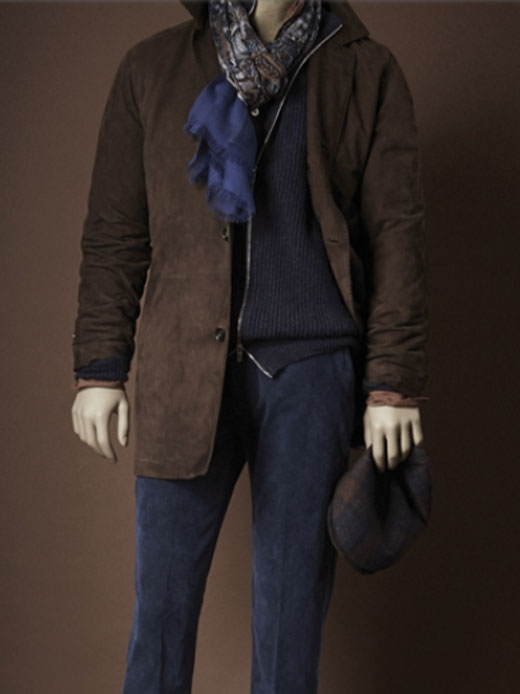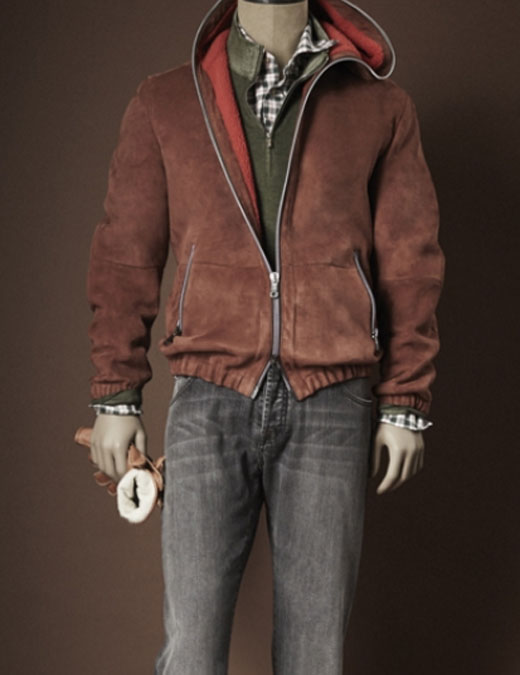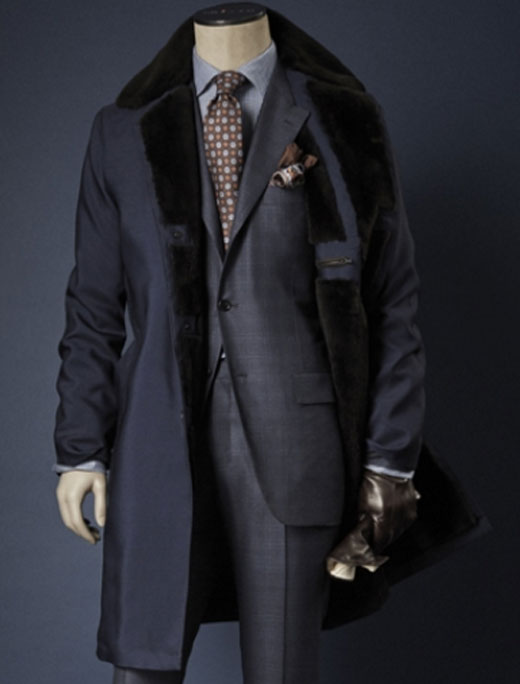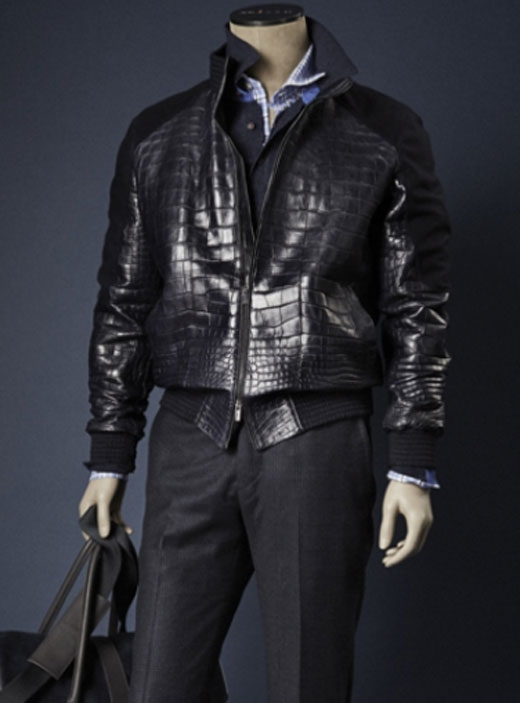 The range of colours creates new style codes for Kiton man while green, in variety of shades increasingly occupies a starring role, becoming the new blue of the Kiton collection white blue officially takes on the status of new black.
Dynamism and versatility are the key words of the Kiton sportswear line.
These garments are designed to accompany the cosmopolitan man-about-town in the alternating climates of the winters in the world's cities: knitwear is combined with coat fabrics while weights, lengths and materials blend and alternate with one another. The pullovers are ultra-light, made of cashmere and silk with an exclusive80+20 percentage. There are differently weighted leathers, from sheepskin jackets to ultra-light jackets which can reach a thickness of just 1 mm. After the great success of its launch in last season's collection, a Capsule devoted to the world of skiing has been designed for next year's Kiton 2015 Winter Collection. It represents a new total look which combines the high performance of carefully selected materials, excellent tailoring and elegance which has always been a watchword of Kiton clothing.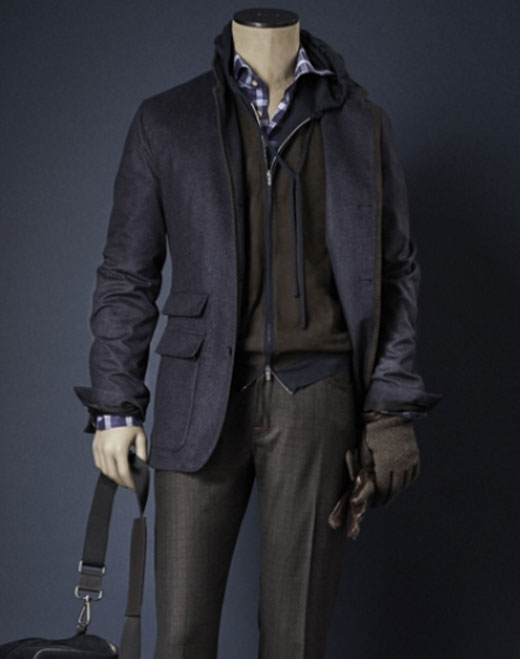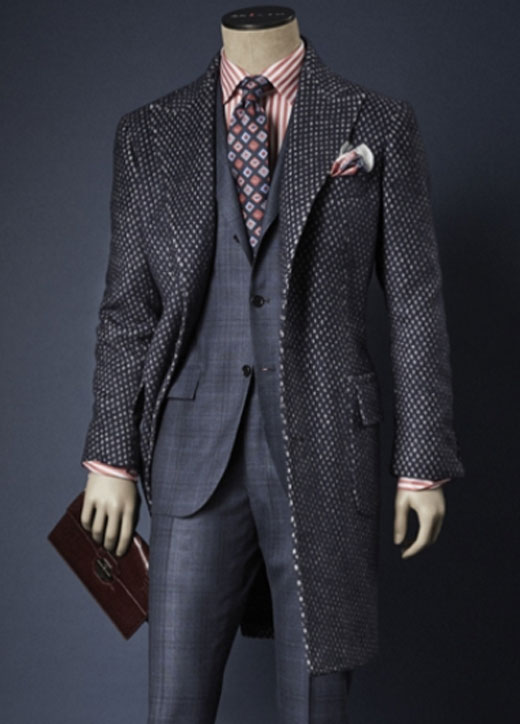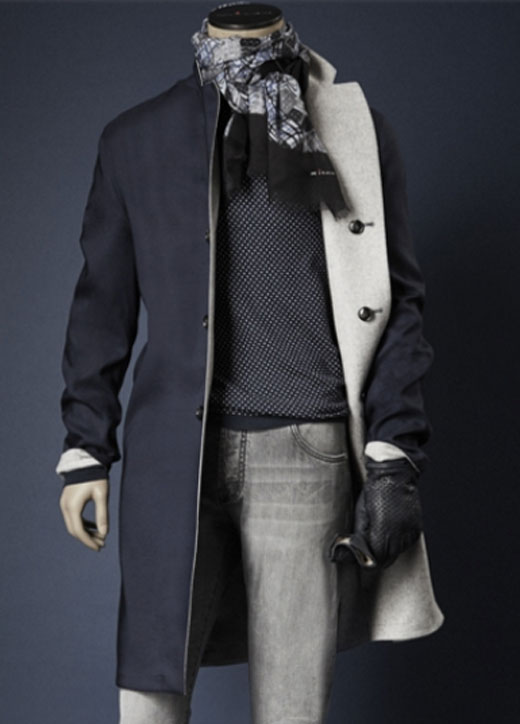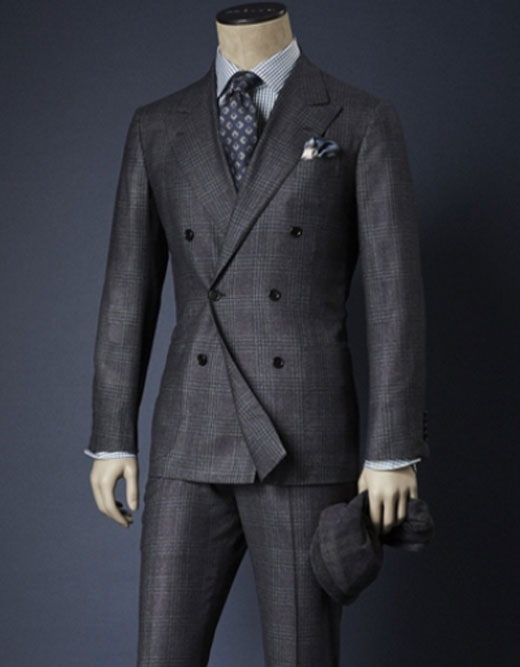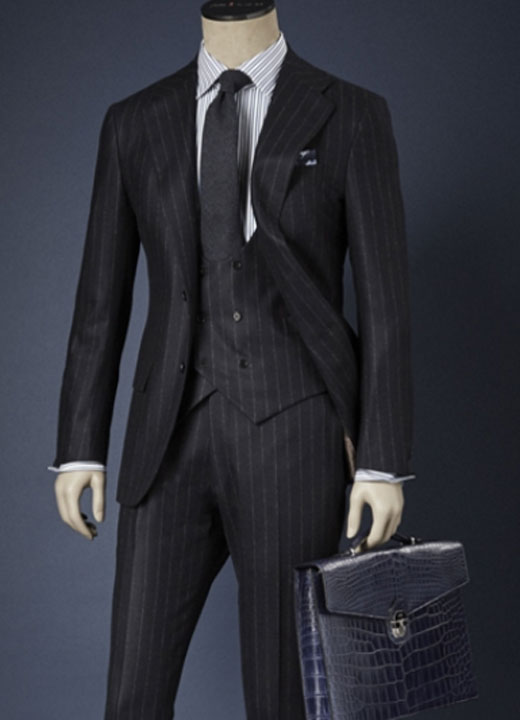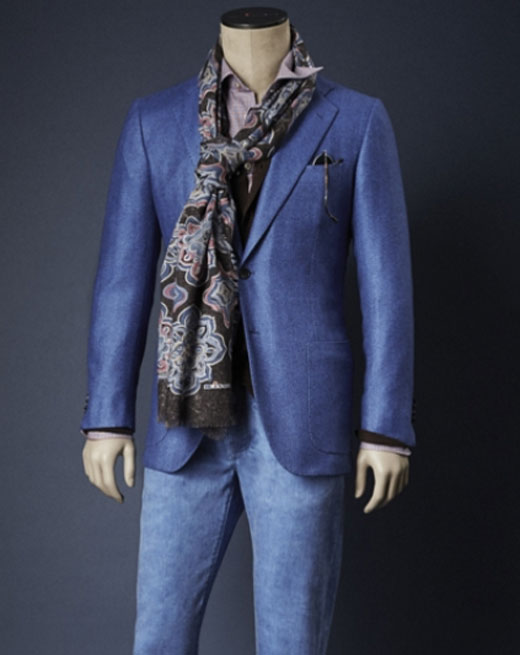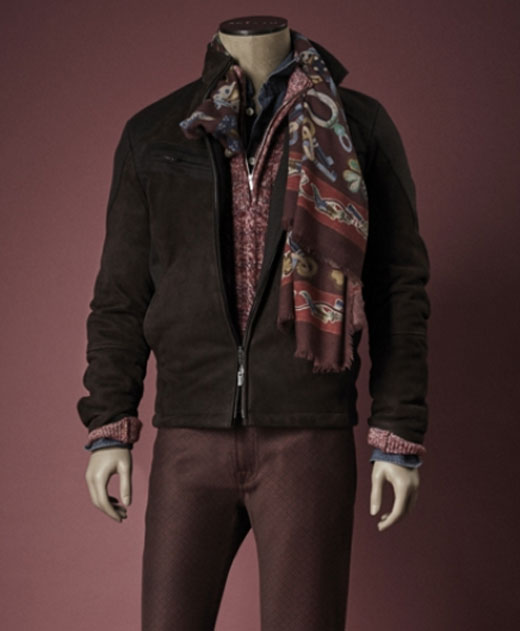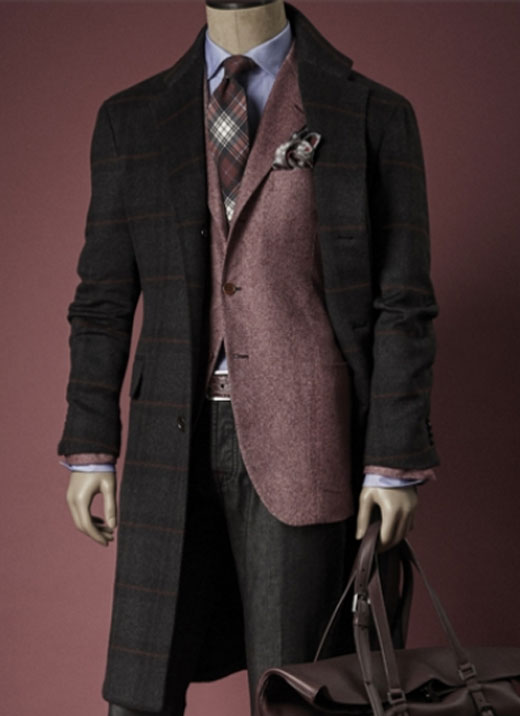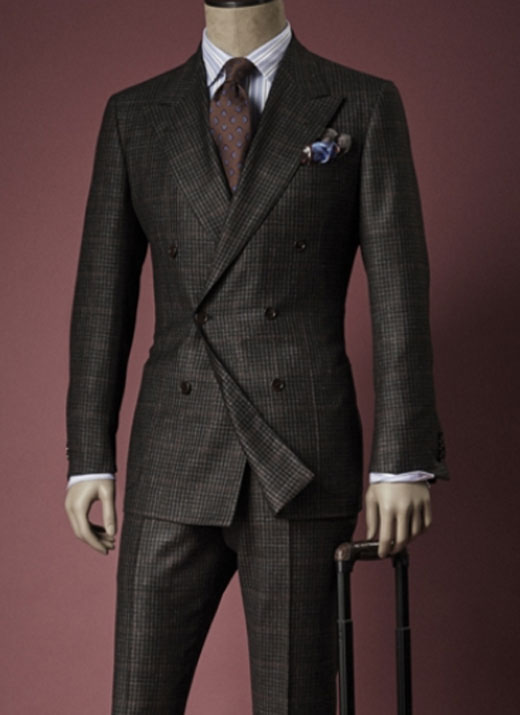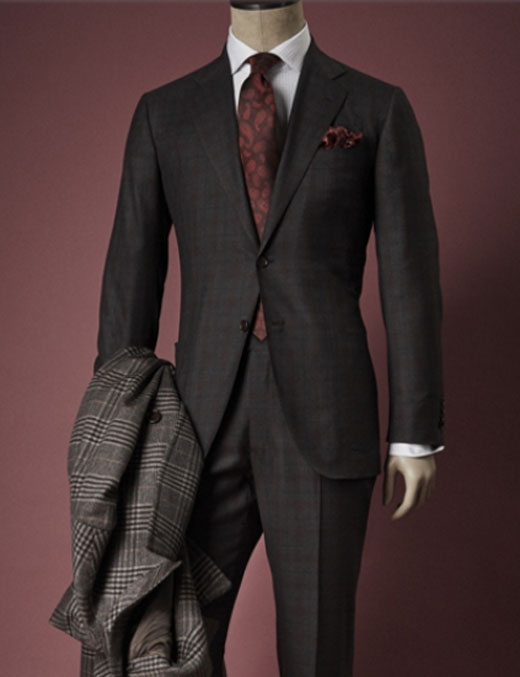 These garments are created for contemporary men with exclusive styling and precious fabrics for suits and jackets with distinctively Italian workmanship.
The formal suit and the caban-jacket are the stars of the Kiton 2015 Winter collection.
With the constant drive towards innovation and the search for the best selected materials, accessories are also marked by their flexibility and lightness. An excellent example is the briefcase made-of high quality such as crocodile leather, elaborately crafted by Kiton artisans to provide the utmost flexibility. It can be folded so that it takes up hardly any space and can be easily packed into a suitcase.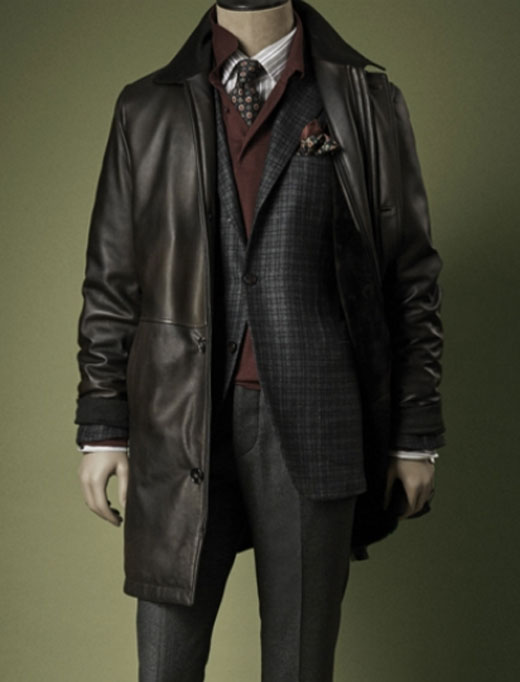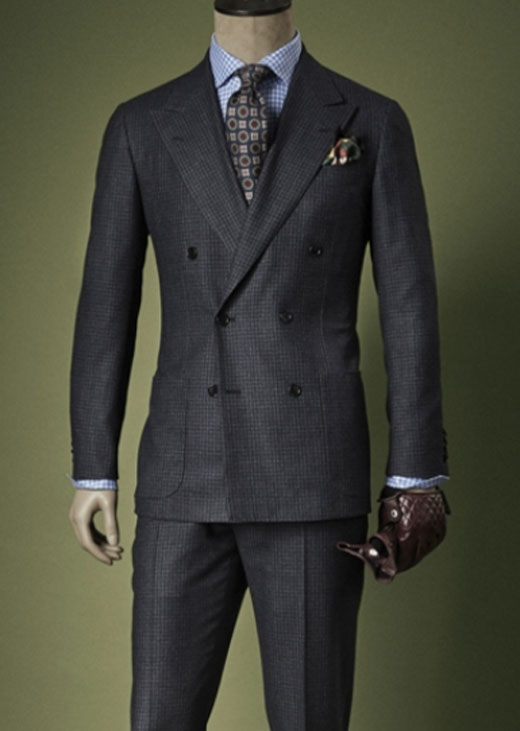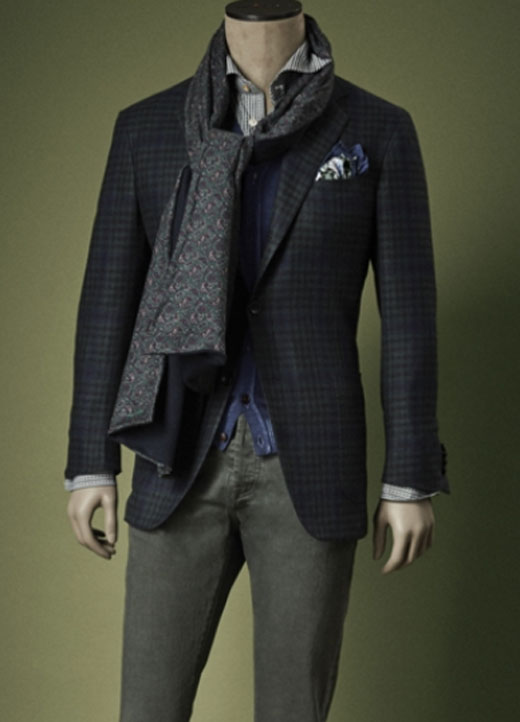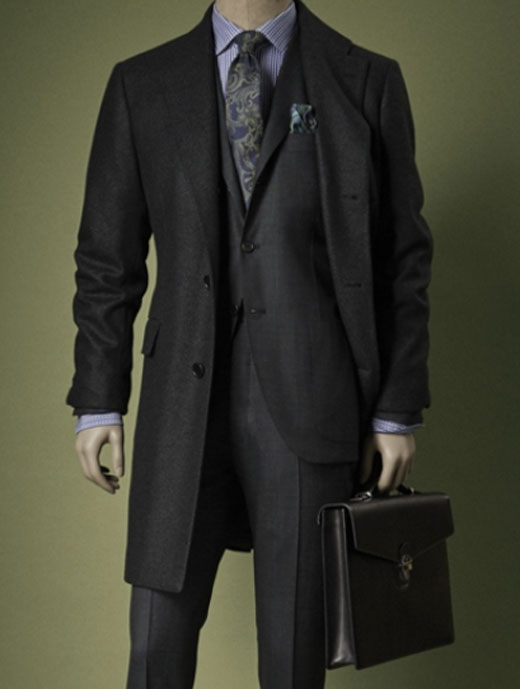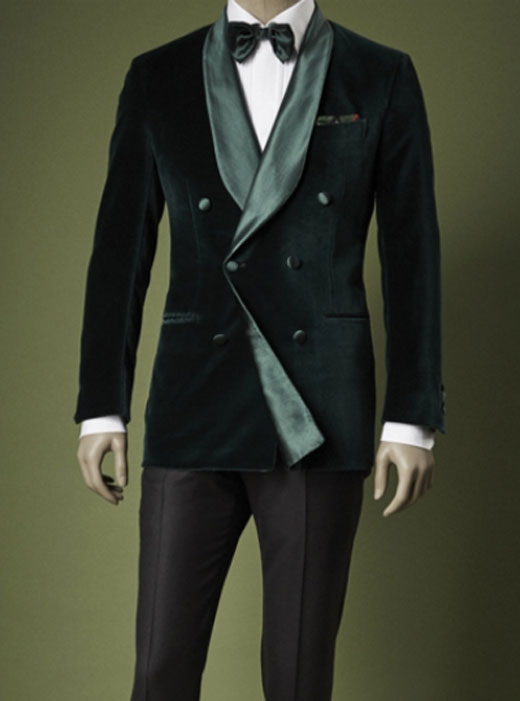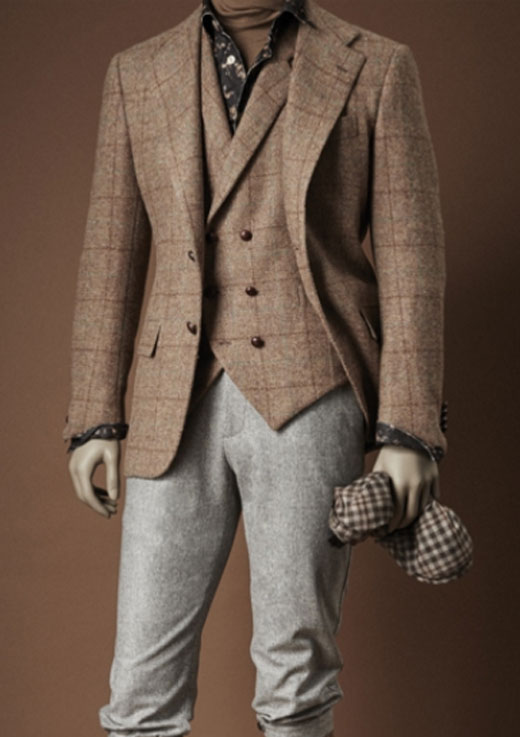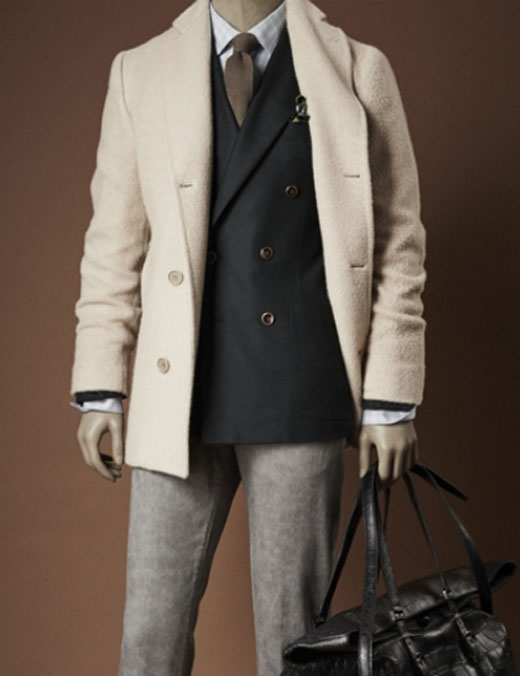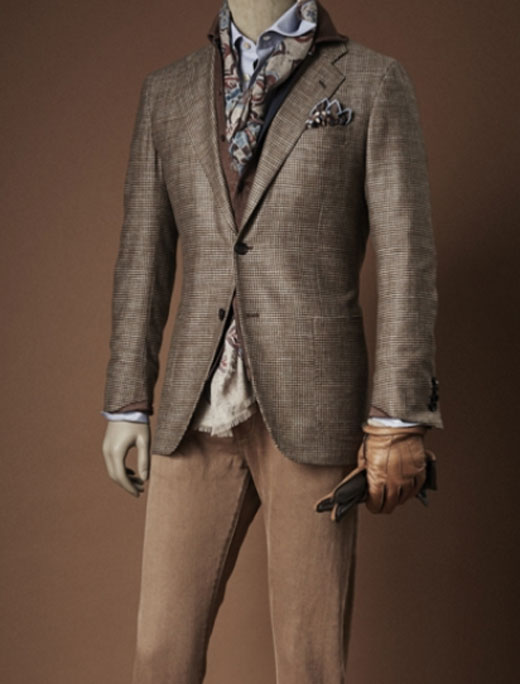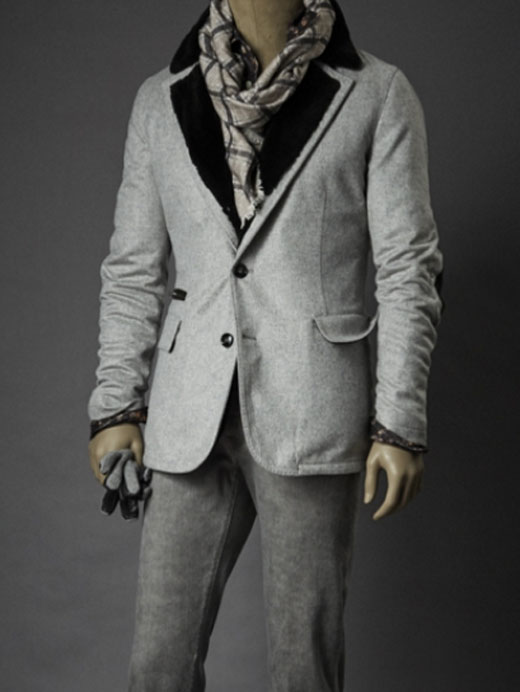 Photos and information: kiton.it


Hits: 16431 | Leave a comment