Modefabriek 2015 - Summer Edition
The summer edition of Modefabriek 2015 ( 12 - 13 July 2015) was held in Amsterdam as usual. More than ever before, the internationally popular Modefabriek is mobilising knowledge, tools and inspiration to innovate the fashion industry, particularly retail.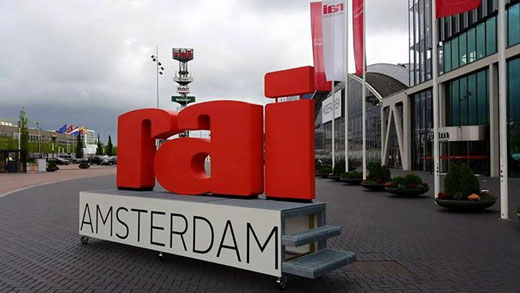 Some of the most important aspects of the exhibition were:
THE WORKS - the toolbox for ambitious retailers
It is a matter of seizing the bull by the horns in style since, after all, the demand for performance tools and services to achieve and optimise today's shop environment.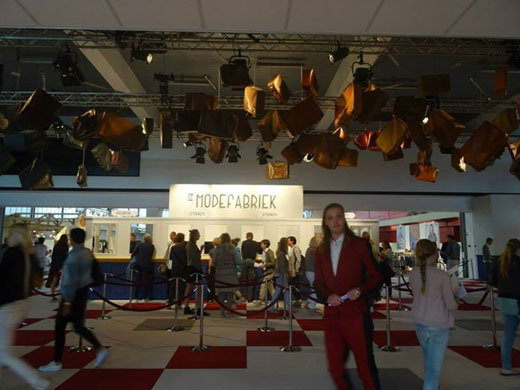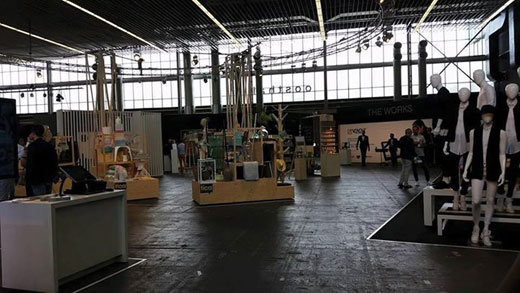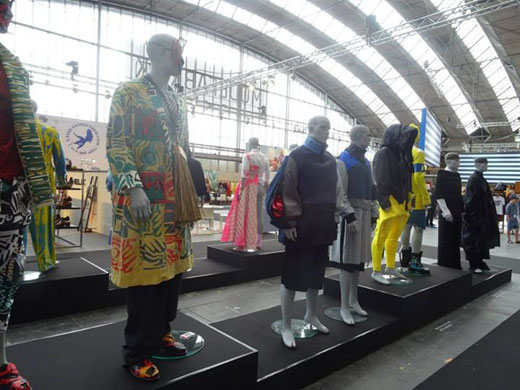 SEMINARS, 'summer school' for fashion professionals
Modefabriek has observed a significantly increasing interest in recent seasons for its extensive programme of lectures. This welcome development suggests a healthy, competitive entrepreneurial spirit and professionalisation in the fashion industry. Some of the speakers this summer were: Jan Agelink from Buro Jantrendman with his not-to-be-missed trend presentation; retail specialist Max Dekker, who has been assisting major fashion organisations for more than twenty years in developing and implementing their proposition, shared his inspiring style group overview, aimed at giving retailers better insight into their customer base, Visual Merchandising specialist Ronny de Vylder - previously Senior Specialist Visual at de Bijenkorf - with his dynamic lecture 'On The Move', and Coen Fredriks from Coqtail on the magical mix of branding, storytelling and how to use social media to stay in touch with your customers to 'develop ideas today that will make us happy tomorrow'.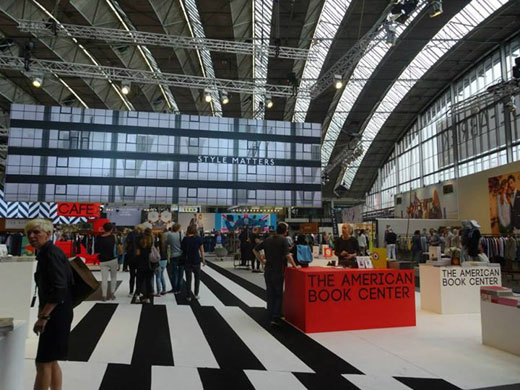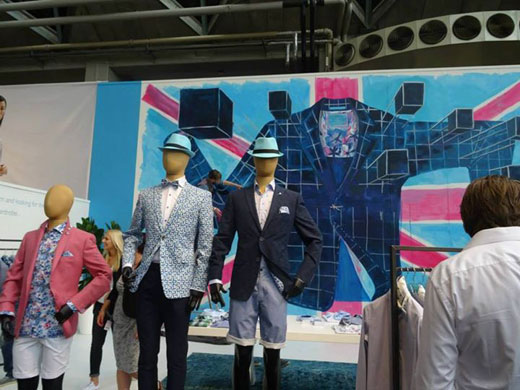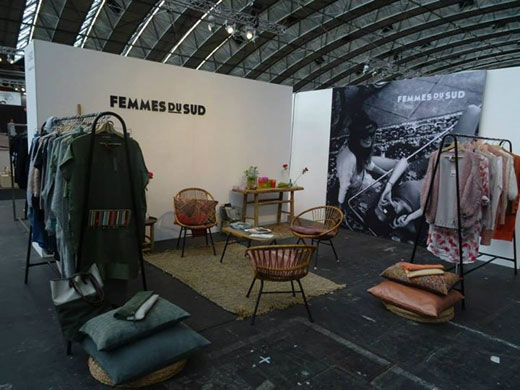 THE EDITORS, the art of curating
The new The Editors platform is also being continued this summer. After the first batch of guest curators who described their 'dream shop of the future' during the last edition of Modefabriek - Sabrina Meijer from afterDRK, Martijn Nekoui from MOAM, Joachim Baan from current-obsessions.com and curated.nl and Carlo Wijnands - four creative trendsetters will be sharing their visions once again. In other words, it's not just about their unique handpicked selection of international designer products - fashion & non-fashion - but also how they are compiled and presented. The first Editor we can reveal is Amsterdam stylist and blogger Lizzy van de Ligt.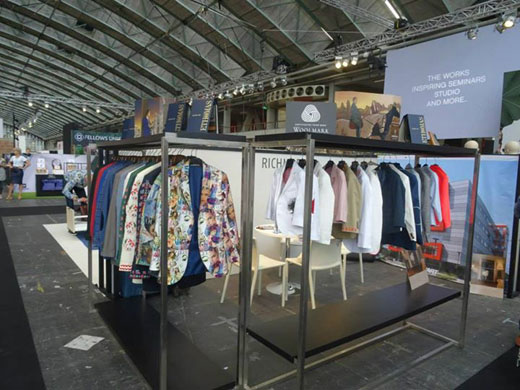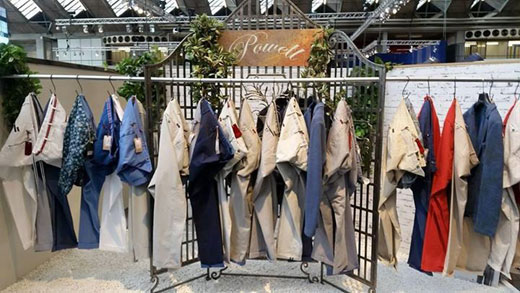 OUTSPOKEN DESIGNER STORE, spot & shop new talent!
The connecting hall that links the fabulously spacious Hall 1 with the rearmost hall (Hall 7) is traditionally filled with a dazzling intermezzo of inspiration and shopping opportunities. This summer, this honour was given to Outspoken from Majke Hüsstage. In everyday life, the Outspoken Designer Store is part of the Galerie Majke Hüsstege in 's-Hertogenbosch, a gallery devoted to modern art that represents more than 60 talented designers in design, fashion, lifestyle, interior, jewellery and accessories.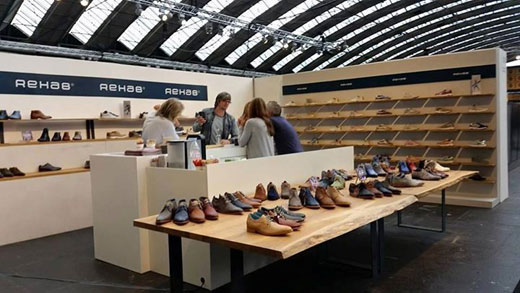 The director of Men's Fashion Cluster Dean Manev participated at the exhibition and presented the cluster and one of its member companies - Richmart, manufacturer of men's made-to-measure and made-to-order suits. Our colleague Martina Martini - editor and photographer of BGFN also visited the exhibition.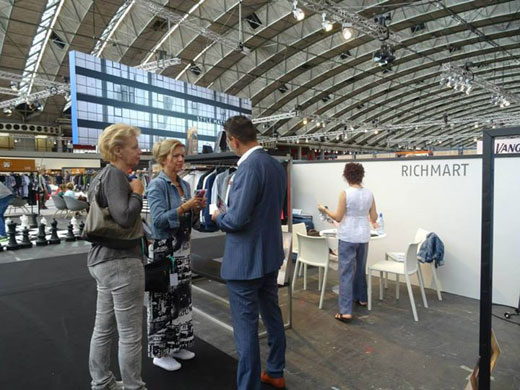 The director of Men's Fashion Cluster is going to visit some of the other important fashion events during the summer:
- MARKET NY / New York - 19 - 21 July 2015
- The Gallery / Dusseldorf - 24 - 27 July 2015
- The Brandboxx / Salzburg - 2 - 4 August 2015
- CiFF Copenhagen / Denmark - 5 - 7 August 2015
- Moda Menswear / Birmingham - 9 - 11 August 2015
- Market LV / Las Vegas - 17 - 19 August 2015
- STYL / Chech Republik - 22 - 24 August 2015
- Poznan Fashion Wear - 2 - 4 September 2015
- CPM Moscow - 2 – 5 September 2015
- Premiere Vision Manufacturing / Paris - 15 - 17 September 2015.


Hits: 5454 | Leave a comment