Made-to-order - The future of the Bulgarian sewing industry
On May 15th at Richmart - one of the most modern factories for men's suits in Europe - was held a short conference about the future and the potential of the sewing industry in Bulgaria.
Martin Yordanov - Richmart's owner and a business consultant - presented the Made-to-order system and the advantages that it can give to the Bulgarian industry. Made-to-order is a production system without limitation in produced quantities, offering fast delivery in Europe. MTO can make Bulgarian sewing companies more competitive than these from the Far East.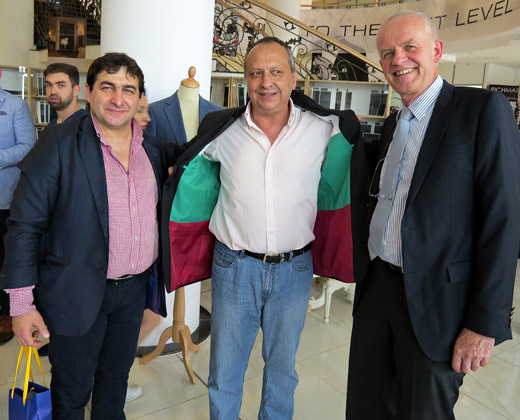 Martin Yordanov (Richmart), Bulgarian journalist Rumen Nikolaev and the owner of the textile company 'Pirin-Tex', Bertram Rollmann

The companies part of BAATPE (Bulgarian association of Apparel and Textile Producers and Exporters) took part in the conference. They supported and the other original idea helping Bulgarian industry to become stronger - the popularization of Bulgaria by Bulgarian folklore dances, which are a unique treasure for the whole world with their 'asymmetric meters'.
Rumen Nikolaev and Martin Yordanov
RICHMART cake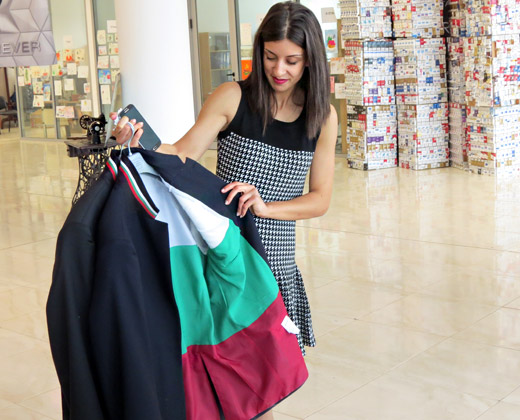 Adelina Ivanova, Richmart's PR expert, presens men's jackets with the Bulgarian flag on their linings


Mrs Daniela Vezieva, a Deputy Minister of the Bulgarian Ministry of Economy, also took part in the event. She also supports the idea on May 24th all the Bulgarians - no matter where they are - to put on their modern clothes, to go out and dance a Bulgarian horo and after that to post a video on YouTube or Facebook, titled 'I like Bulgarian dances'. The aim of the campaign is to make Bulgaria well-known and distinguishable all around the world with its unique dances and respectively this to lead to a positive attitude from the foreigners to the Bulgarian products and services.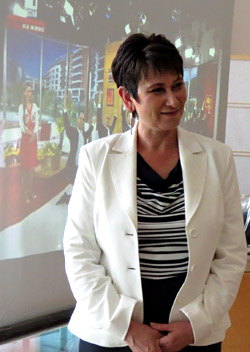 Daniela Vezieva, a Deputy Minister of the Ministry of Economy

The meeting continued with a tour around the men's suits factory and the company's employees presented a few Bulgarian horos for good mood.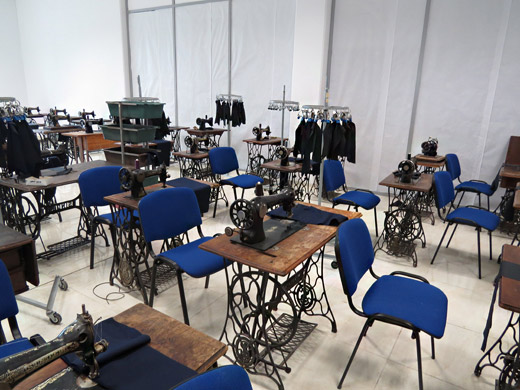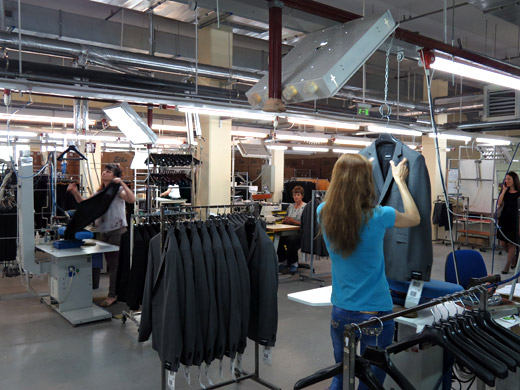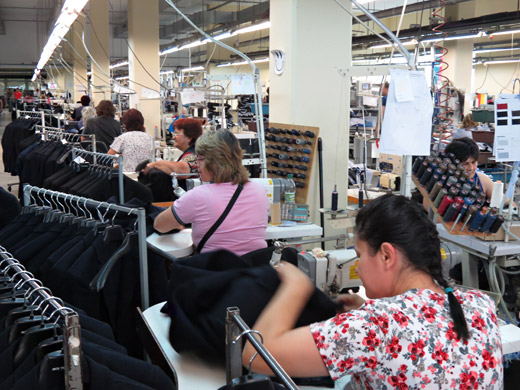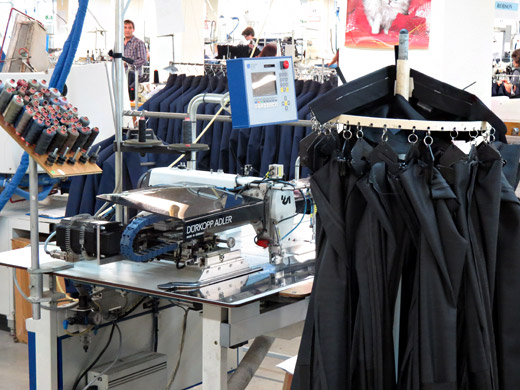 Photos: © Be Global Fashion Network


Hits: 12861 | Leave a comment