Lanificio Fratelli Ormezzano fabrics for Autumn/Winter 2015/2016
In 1924 the two brothers Mario and Carlo founded the company Lanificio Fratelli Ormezzano in Valle Mosso, Italy. Their aim was to manufacture pure wool fine fabrics for menswear, employing combed wools in an innovative way. They introduced the new concept of fancy fabrics, thus creating an original interpretation of the men's suit.
All over the world customers identify Lanificio Fratelli Ormezzano by the novelties in their collections, a wide range of typologies, new colours and blends.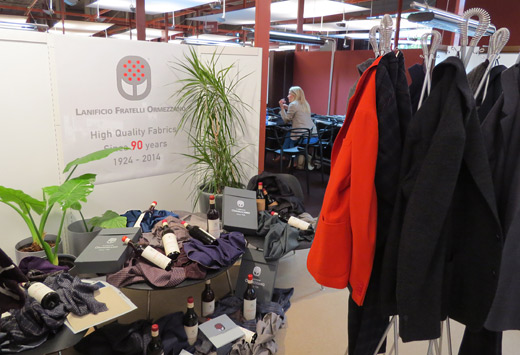 At Milano Unica I had the chance to visit Lanificio Fratelli Ormezzano and get an idea about the trends in the fabrics for Autumn/Winter 2015/2016 season.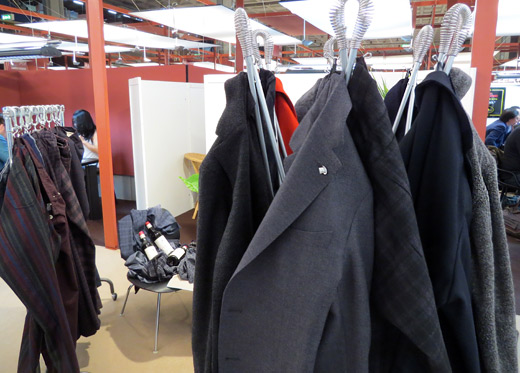 The new fabrics are very soft, they are very good to tailor and to create volume on the garments. The trend is to create jackets without lining inside, comfortable to be worn with informal trousers and without a tie. This is another way to wear chic and luxury clothes but in a more relaxed way.
A nice combination is boucle and mohair, making the fabrics shining because of the fiber. There is also a new jacquard fabric with a different way of weaving, a sort of patchwork.
Another interesting fabric is the winter cotton. But no matter which raw material is used, Ormezzano's fabrics are top quality products. The ranges offer a wide cloth selection: linen and hemp, plain and fancy cotton, either fine or rustic wools, new cotton and cashmere velvets, the most innovative blends and handles.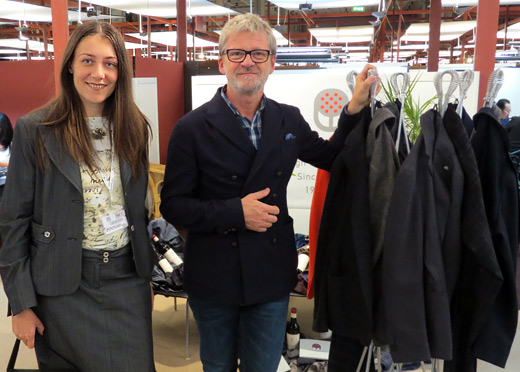 Photos:
1. - 3. Lanificio Fratelli Ormezzano at Milano Unica
4. Silvia Kabaivanova, Editor-in-Chief of BGFN and the designer of Lanificio Fratelli Ormezzano


Hits: 9700 | Leave a comment