MRKET August 2014 - global fashion trade show for discerning menswear brands
From 18th to 20th August 2014 in Las Vegas, USA, will be held MRket - a global fashion trade show focusing on menswear brands and men's fashion industry.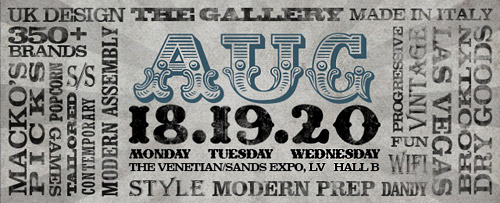 Representing the best collections in all menswear categories from the United States and abroad, MRket is the only show in the US to spotlight a MADE IN ITALY section and a UK Design area. It is specialized for the men's fashion industry.
MRket is a serious writing, networking and press event with attendance from all 50 states and 47 countries. The event includes also Vanguards Gallery - an incubator for new and emerging brands curated specifically for the attendees.

MRket is part of Modern Assembly - a new strategic alliance.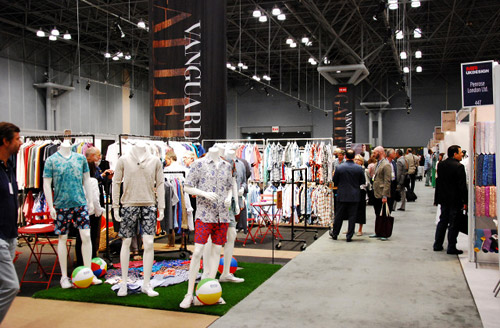 Show Dates & Hours:
Monday, August 18, 9 am - 6:30 pm;
Tuesday, August 19, 9 am - 6 pm;
Wednesday, August 20, 9 am - 4 pm;
The Venetian/Sands Expo, Las Vegas


For more information about the event, visit: MRket


Hits: 5731 | Leave a comment