How to create your own men's suits brand - Free business training for fashion designers
If you are a young fashion designer with talent, passion for fashion, many ideas, imagination and enthusiasm and you are interested in menswear, but you need some help and support to start your own men's suit brand, here is the right place for you.
One of the biggest factories for production of men's suits in Eastern Europe Richmart opens its doors for you.
Richmart invites all fashion designers from Europe and the USA to have a 2 day FREE training for creating their own men's suits brands. It takes place at Richmart factory in Ruse, Bulgaria and does not bound designers in any way with the organizers.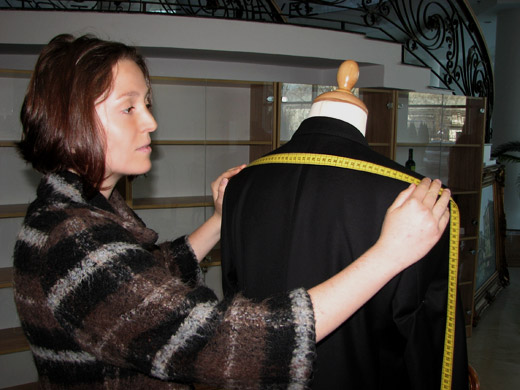 During the two-day training every designer will learn how to take measures for custom garments including jackets and pants, how to recognize and correct problems with finished garments, which are the proper marking techniques.

On spot designers will see more than 1 000 different fabrics and will learn how to help clients select the right fabric for every occasion.

And the most important business part - all designers will receive knowledge how to start their successful menswear business as a men's suit designers, an owner of atelier for custom men's suits, a traveling tailor, a menswear retailer or a menswear agent (according to their interests).


Richmart offers also real solutions for fashion business - read more at Men's Style.


The company does not cover travel and accommodation expenses but can help the designers arrange their trip.

If you are interested, please, send an email at richmart@bgfashion.net


Photo: Fashion designer Mariana Razuk, a participant in the Men's Style project, at the Richmart's factory


Hits: 7125 | Leave a comment