Ewa Jankowska - Polish fashion and jewelry designer, owner and founder of Violent Mist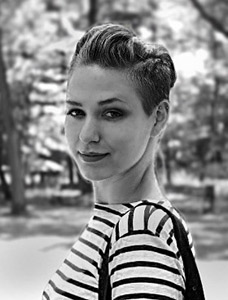 Ewa Jankowska has graduated clothing and jewelry design in 2014. Her graduation jewellry collection, titled "Bind runes", was inspired by talismans and Scandinavian magic and theirs evolution into modern Scandinavian society.
Ewa joined the Men's Style project and she gave us a short interview.
When did you first start designing?
I was drawing, painting and sculpting since I remember, imagining things and putting them on paper was as natural to me as playing video games are for others. Creating was always more a way of living to me than activity.
I first started designing around 14 years ago, I was really disappointed with fashion, I didn't like neither women's nor men's fashion at that time. I was always hugely impressed with military uniforms and historical costumes. Nevertheless during my teenage years I had to concentrate my time on regular school rather than creating clothes, so producing stacks of drawings was my free time favourite activity.
Who or what inspired you to become a designer?
There was no ground-breaking experience which would push me to make that decision. It was natural transition for me. I knew I would be doing something creative, because my mind just works that way, but I never thought I would be a fashion designer, maybe a painter or a sculptor but fashion was too practical for my childish mind back then.
Where do you find inspiration for your creations?
In nature and life itself. I'm little childish in the way I look at the surrounding world and I'm always left speechless with its profound beauty and perfect logic. I'm that way - I think that the human body, the plants and the animals are the most beautiful pieces of art ever created. I'm hugely inspired by photomicrography which allows to look into hidden but mysterious elements of our world.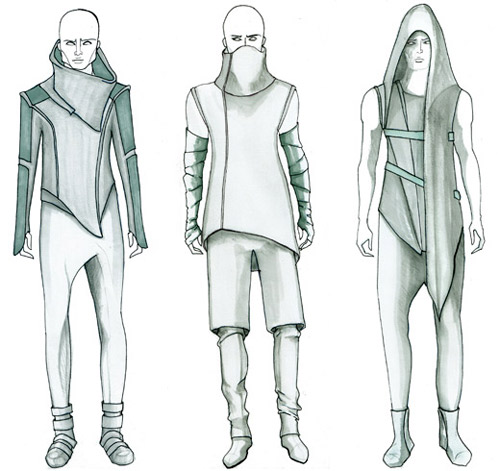 Who are your favourite designers and why?
Ann Demeulemeester. There's something divine and yet frighteningly accurate in her designs as if she has insight into the essence of things.
Rick Owens is one of those few I really look up to. His aesthetics and ethics are very admirable, amazing and awe-inspiring.
Haider Ackermann. I believe he's the master of wrapping. I'm pretty sure he could make any woman look like a queen with just 2 meters of fabric.
Men do not always pay attention to the way they dress. Give some advice to men how should they dress to be stylish?
Being stylish and elegant means so much more than just clothes. When athletic and healthy the body doesn't need flashy objects. Simple clothes in dark colours. Minimalistic jewellery, good haircut is sufficient to luminaire our looks.
What do you think makes one fashion designer successful?
Humility, constant learning and listening to others. Our work is all about fulfilling one's desires and helping to express, emphasizing best features. And let's not forget about hard work - it's the key for every success.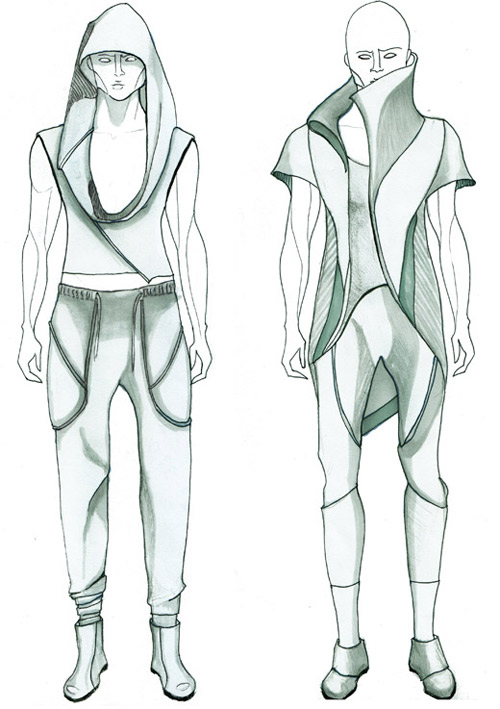 What are your plans for the future?
I'm starting up with my own company designing clothing, jewellery and accessories called Violent Mist. I hope that in the future, in addition to being a fulfilment of my dreams and aspirations it will be a thriving business

.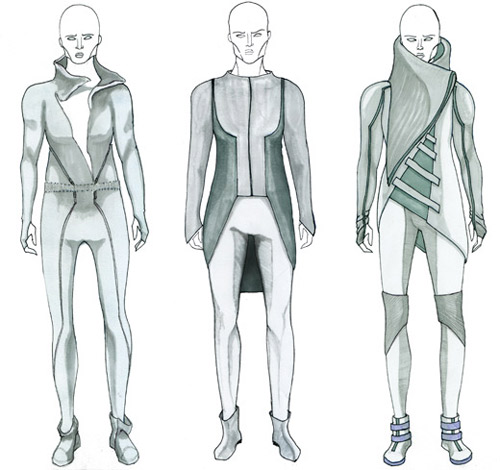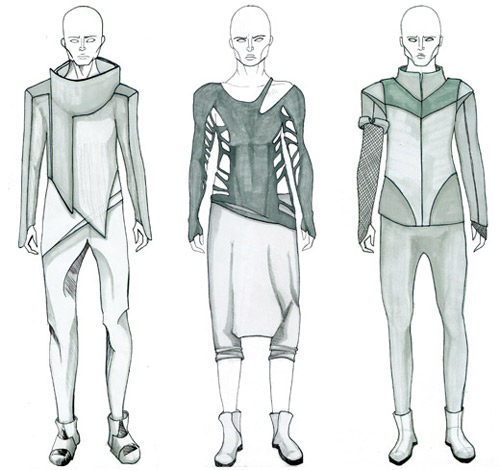 Photos:
1. Ewa Jankowska
2. – 5. Ewa's sketches from her menswear collection called "Urban Samurai".


Hits: 17617 | Leave a comment