Menswear Trends for 2014 Explained
2014 is set to be an innovative year for menswear, whether you are an avid follower of fashion or you demonstrate only an occasional interest. For those considering a wardrobe overhaul, it can sometimes be difficult to translate catwalk trends into more practical outfits that will see you through the coming seasons. However, this practical guide will make sense of Spring/Summer trends and show you how to wear even the trickiest garments favoured by the top designers this season.
Gloomy Florals
Dark florals have been all over the catwalks for SS14, appearing at Prada, Gucci and Dries van Noten. Think abstract, graphic flowers and leaves rather than anything ditsy or feminine, as this is part of this season's rockabilly influence, as seen in the proliferation of heavily tattooed models. To wear florals, team with very plain separates for example dark jeans and a plain blazer in a muted shade. Allow the gloomy florals to speak for themselves and be the centrepiece of your outfit.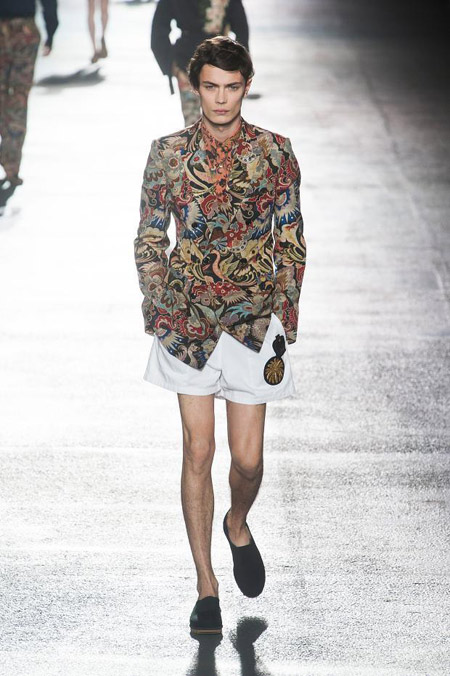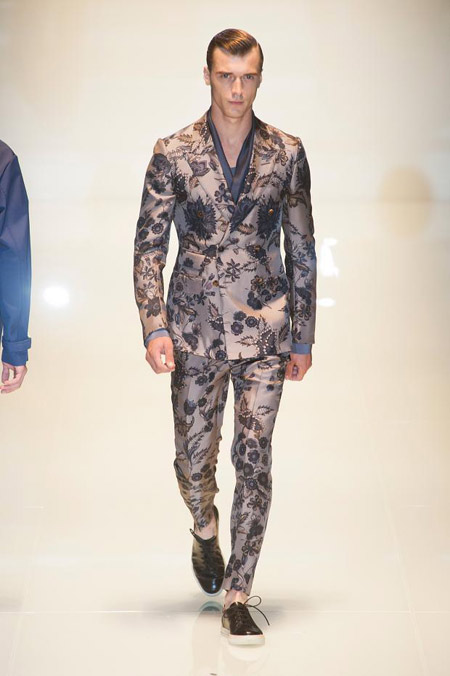 Softer Tailoring for Suits
Think relaxed in terms of your suit tailoring for the spring and summer. Trousers are looser and jackets are longer, epitomising that comfortable lounge look as seen at Lanvin, Prada and Calvin Klein. Softer colours are also in, with powder pinks and creams at Armani. This is good news for anyone who found tight tailoring restrictive. However, don't allow your relaxed suit to completely drown your shape, and make sure that the shoulders are well-fitting.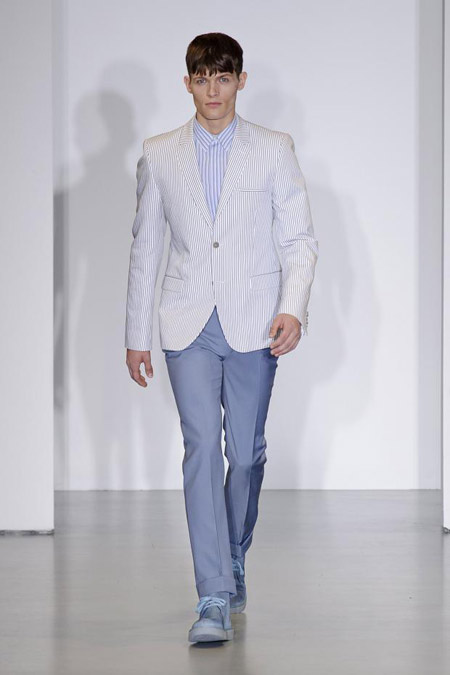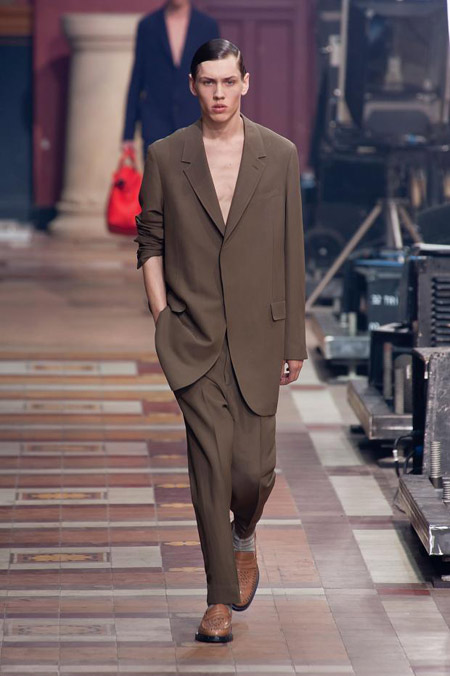 Sporty for Spring/Summer
Athletic wear is definitely making a strong appearance for Spring/Summer, with cricket, skate and motorcycle inspired garments dominating the catwalks. Gucci, Alexander Wang and Christopher Kane saw waterproof fabrics, baseball caps and zip-up hooded jackets, paired with sandals and running shoes. This is a particularly comfortable and convenient trend if you're a sporty person but don't make the mistake of overloading on sportswear labels. Your garments should look athletic without necessarily being made by a sportswear brand.
Romantic Luxe
Elegant smoking jackets and silk scarves? The SS14 collections of Roberto Cavalli, Dolce & Gabbana and Berluti are reviving shiny suits, boxy shirts and loose trousers in the most sumptuous luxe fabrics. Think romantic eveningwear, updated with tattooed arms and relaxed facial hair. To wear this trend, go for the silkiest textures and pair them with something contrasting. Your regular evening suit can be transformed with a particularly romantic scarf or shirt. Don't be afraid to pair with super-smart shoes, like the handcrafted offerings from Crockett and Jones.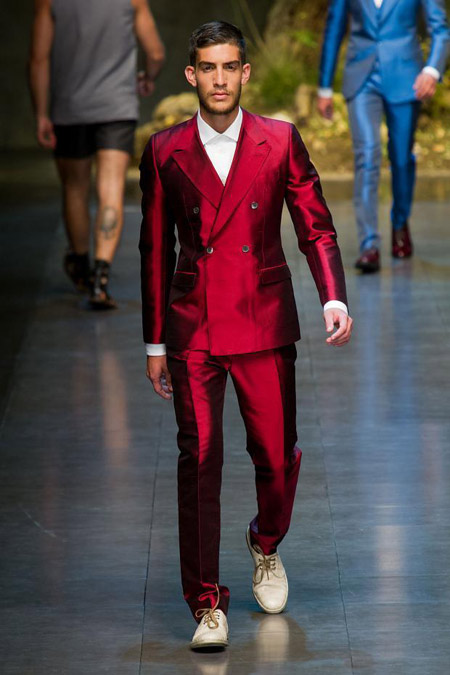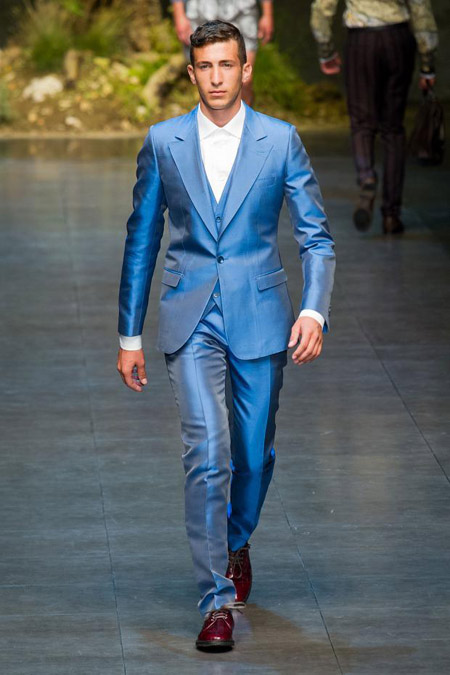 Photos:

1. Dries Van Noten Spring/Summer 2014 2. Gucci Spring/Summer 2014 3. Calvin Klein Collection Spring/Summer 2014 4. Lanvin Spring/Summer 2014 5. Gucci Spring/Summer 2014 6-7. Dolce and Gabbana Spring/Summer 2014
Hits: 8530 | Leave a comment