Men must have gone crazy. 7 Top trends for Summer 2014
Menswear becomes more and more impulsive, capricious and flirty. In other words - more and more feminine.

Summer 2014 menswear collections are full of floral motifs, lace, fishnet and tropic tones.

And while Brands like Lanvin and Jill Sander still keep offering classic outfits, some other fashion houses take our breath away with their eye-catching looks. For example:

Paul Smith
Blue is for boys and Pink is for girls... Yes, but no. What will you say for three quarter length coat with straight silhouette in cyclamen pink?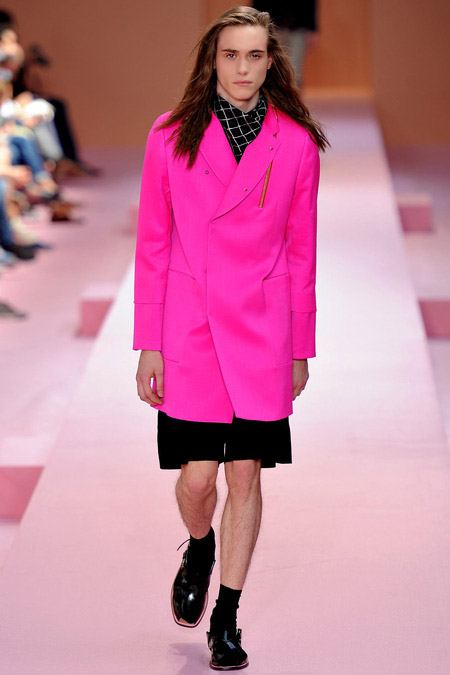 Saint Laurent
Zebra print, snake print, cowboy boots and gold jacket in "Cabaret" style. This model reminds about the taste of a sugar cocktail from hot Summer nights in Las Vegas. How does it 'taste' to you?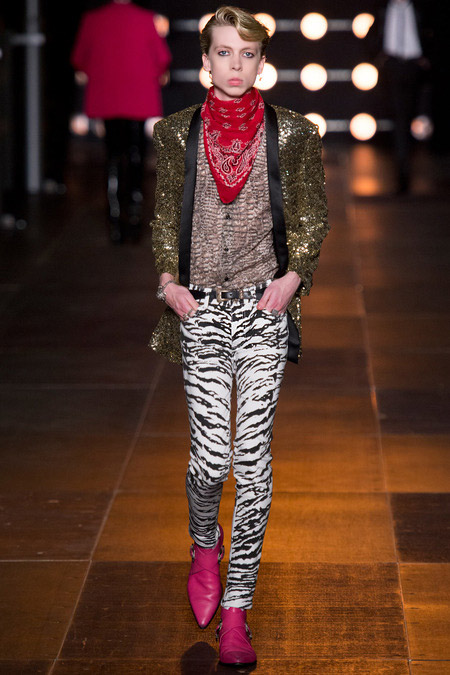 Sibling
If when you hear the word 'fishnet' your first association is fishing - think again! For the hot season of 2014 fishnet will be over the man's body.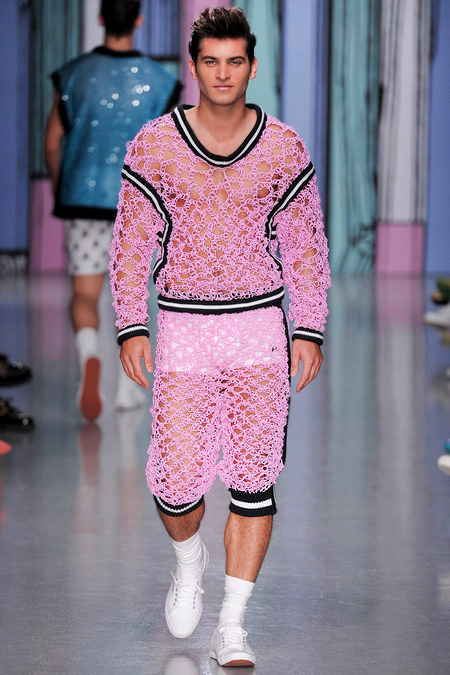 Thom Browne
Military uniform in hourglass shape and a cap with a feather, sunglasses and red lipstick are pretty far away from classic army-style military chic. Unless you don't mean Army of lovers...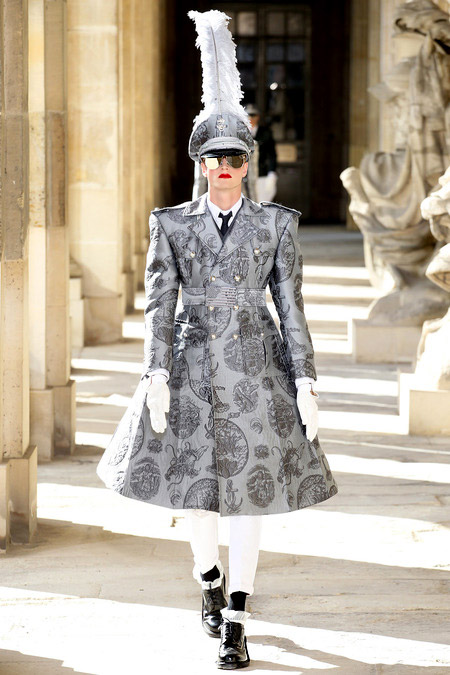 Walter Van Beirendonck
Floral motifs stand out in an unexpected way over an artistic lilac coat. Shorts and embroidered socks are the other key elements of this interesting outlook.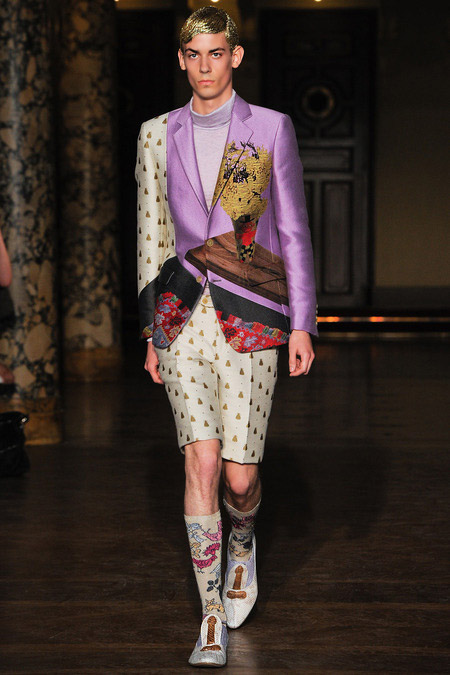 Astrid Andersen
The snow-white lace looks like a sea foam, like it's coming straight from Hans Christian Andersen's fairytale. It's cute and romantic. How about a man, dressed in a white lace? Is it attractive for you?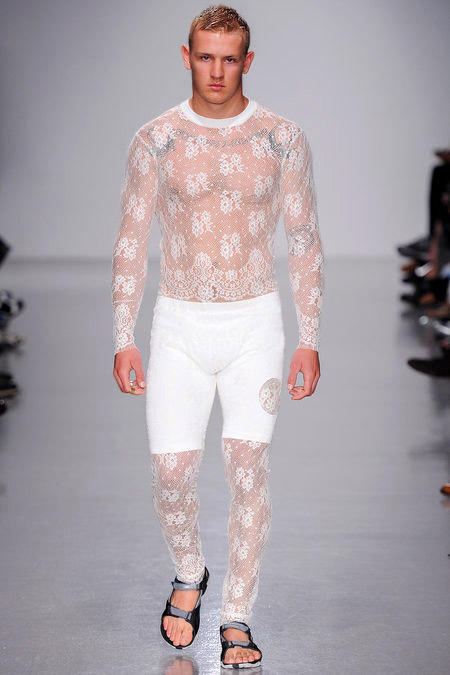 Alexander McQueen
Alexander McQueen's designers have decided to create an elegant men's suit, but decorated with small flowers and many butterflies - it's like expensive English porcelain over a tray with beer - somehow... not in place.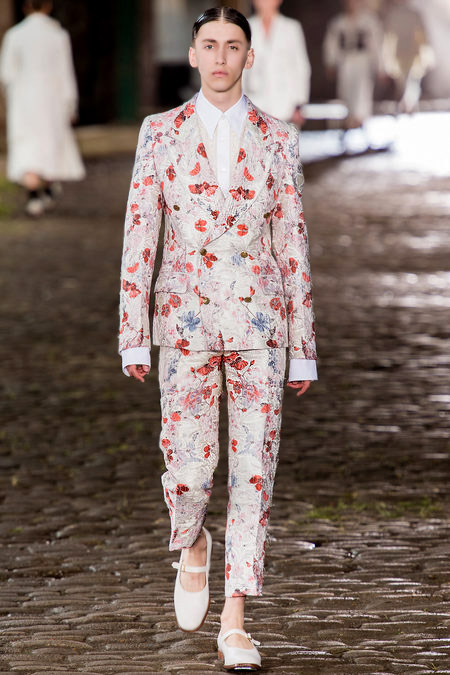 What do you think?

Photos: Style.com


Hits: 27738 | Leave a comment