HAENGNAE - A fashion brand for "romantic edgy" who inherit the philosophy of love
HAENGNAE is a fashion brand created by Anna Choi, a Korean designer born in 1992 and raised in Japan. She studied fashion design in New York as well as in Japan, and in 2017, while attending Bunka Fashion College, she won a special prize at the Kobe Fashion Contest and got to study at Nottingham Trent University in England as a scholarship student. After graduating, her haute couture collection presented at the Graduate Fashion Week (GFW) was featured in fashion magazines such as Vogue Taiwan, which attracted so much attention from this industry, and though she received offers from several fashion houses, she returned to Japan to start her own brand from 2021 AW collection.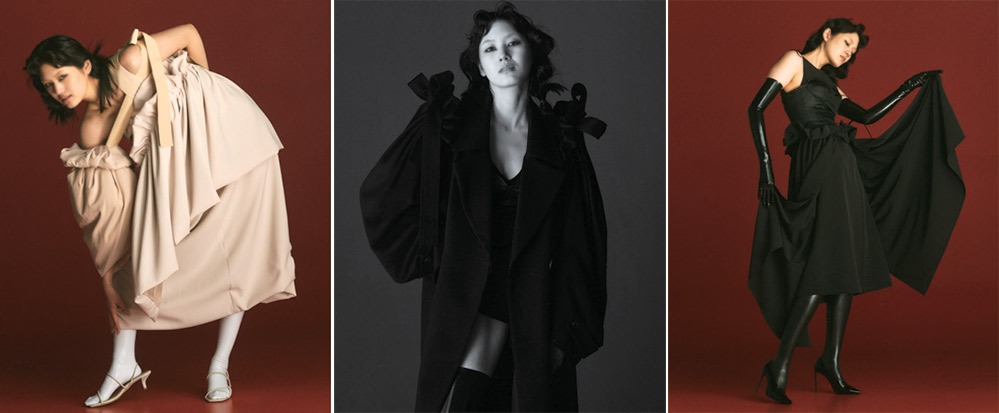 The brand name "HAENGNAE" came from the designer's own Korean name. By fusing elements, which is the free expression of New York, the craftsmanship of Japan, the haute couture techniques of Europe, and her own identity, she develops special / one of a kind clothing. Also, her brand is for "romantic edgy" people who do not aim to be accepted by anyone, but value the philosophy of "loving," including the spirit of self-love, and live powerfully with intelligence and courage in each of our mind. By wearing HAENGNAE clothes people feel love and strength, as they never neglect efforts to make their dreams a reality.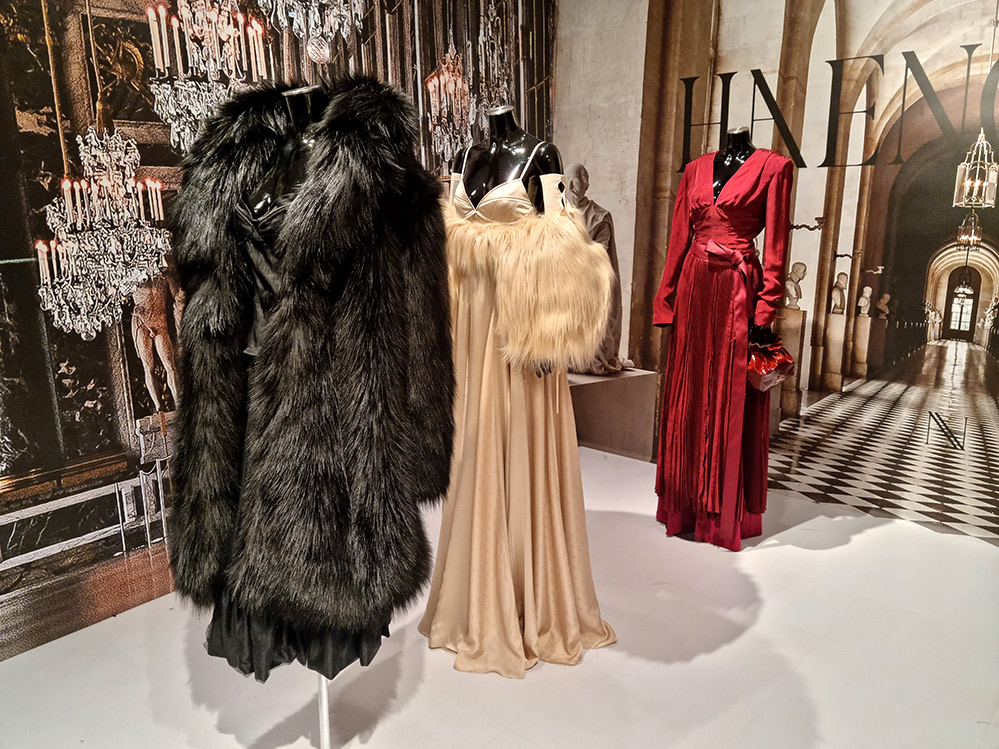 The concept of "loving" philosophy is based on the designer's belief that there is a huge value in loving and passing on the essence of things, having diverse ideas about race and gender, and loving not only ourselves but also animals and the natural environment.
The 2021 AW collection, the first season of the brand, features voluminous blouses made of tulle that embody the delicacy and boldness that coexist in HAENGNAE's clothes, as well as trench coats and long dresses with dynamic rounded silhouettes. The line up features emotional and luscious items that mix European romantic elements with Asian edgy elements. The brand's philosophy of loving the real thing for a long time is also reflected in the choice of materials, such as dresses made of washable leather that can be washed in cold water.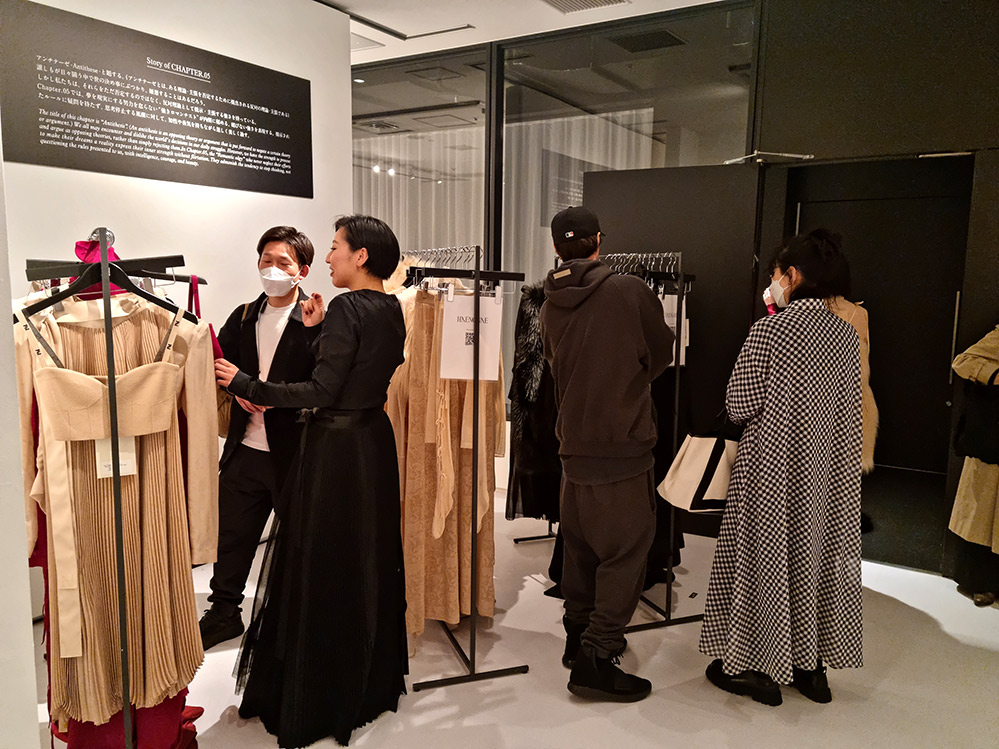 The prêt-à-porter collection is exquisitely scaled down from the techniques and detail designs that the designer herself uses in her haute couture work, so you can find a piece that will make you feel special while wearing it on a daily basis.
On their official online site and Instagram, they have released a season visual featuring model Kiko Arai as its muse, who embodies the brand's "loving" philosophy. The visual, shot by fashion photographer Mitsuo Okamoto, visually expresses the duality of edgy and Romantic by using the blur and light shade as well as the dark and weighty texture of the photos.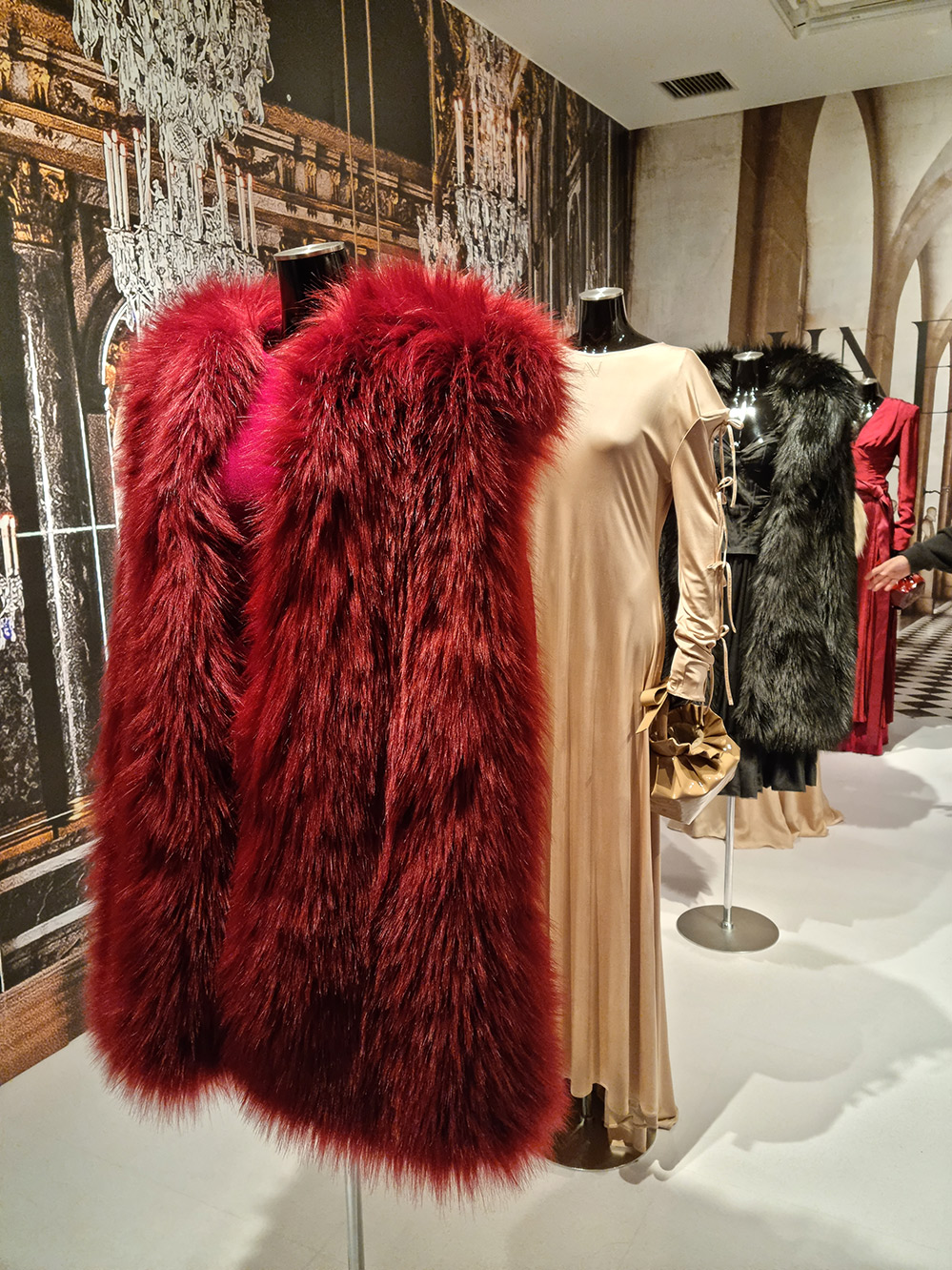 Photos:

1. Models of HAENGNAE

2. - 4. Presentation of HAENGNAE collection during Rakuten Fashion Week, March 2023


Hits: 3843 | Leave a comment