Interview with David Roubach, founder of Balena, a material science company aiming to transform the fashion industry
A short introduction about Founder & CEO, David Roubach to start with.
David Roubach is CEO and Founder of Balena, leading Balena's strategy and long-term vision. Before Balena, David co-founded "The Fridge," a non-profit organization aiming at reducing food waste. The project provided a series of community fridges located in public spaces, enabling food to be shared within a community, allowing anyone to put in and take out food. David studied Business Administration at the Reichman University in Israel, and Fashion and Sustainability at the University of Bocconi in Milan.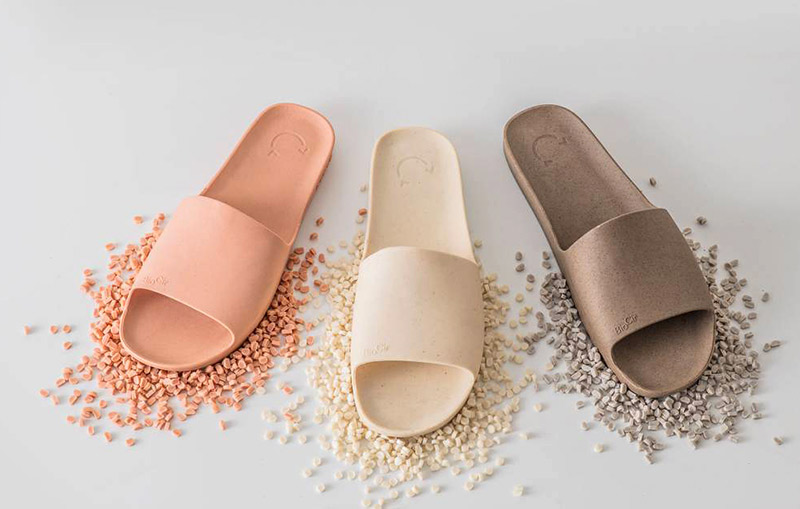 Balena biodegradable footwear

Circular economy is a hot topic but are there any solutions that can make a big impact on the current fashion industry?

With the fashion industry responsible for much of the now nearly 400 million annual tons of plastic produced worldwide, we see a real need for systemicClick here to enter text. change in how we approach fashion and how we perceive waste. The creation of a circular economy is key. Most of the dialogue around "fast fashion" waste has been aimed at changing consumer behavior, but the lack of sustainable end-of-life solutions for fashion garments is in large part the responsibility of the manufacturers. A true circular economy requires that both parties -- consumers and manufacturers -- be equally involved in the fashion industry's value chain to create End of Life solutions for fashion products.


For fashion brands and designers, it is very difficult to find sustainable and recycled materials at reasonable prices. How can that be changed?

The BioCycling process offers a cost-saving solution for consumers. Because we have developed a new plastic that does not require the disassembly of components prior to recycling, the end of life process becomes simpler and cheaper. Composting facilities can be built closer to the communities they serve and utilized for the BioCycling process.

Is there a cost-efficient, sustainable solution that can replace current materials used in fashion?

We've created a sustainable alternative to the plastics used in fashion and footwear: BioCir, a fully compostable and biodegradable bio-based elastomer. BioCir™ is the first elastomer that is fully compostable while durable, flexible, soft, and smooth. Balena created this with an "End-of-Life solution" in mind – Biocycling – to responsibly dispose of this material once consumers are done with the product.

By creating partnerships with both brands and compost facilities, this BioCycling system – a new circular model for consumer goods – allows consumers to bring back used items to a designated takeback point on its way to an industrial compost facility where it will fully biodegrade in a matter of weeks. We're committed to helping foster a truly circular economy, good for people, brands, and the environment.

Is recycling really the best option we have in order to lessen the global impact of fast fashion?
In the footwear industry for example, shoes are commonly composed of a variety of plastics, which would make recycling nearly impossible to scale. Natural and sustainably sourced rubber can also be used in footwear and indeed has the capacity to decompose, but it takes some 80 years for the material to fully decompose naturally. This can lead to waste build up, similar to discarded synthetic products. While the fashion industry uses an extensive range of materials, and there is no "one-size-fits-all" solution to managing consumer waste, we believe the creation of materials like our BioCir are the best option for reducing environmental impact.


What is your company doing in order to transform the fashion industry?
Balena is onClick here to enter text. a mission to create a sustainable future with its proprietaryClick here to enter text. fully biodegradable thermoplastic material and cutting-edge circular model to help solve the "End of Life" problem for the fashion industry. We are committed to partnering with like-minded fashion brands willing to make a change, and to educating the wider public on the advantages of BioCycling and circular economies.


Hits: 4272 | Leave a comment