Pure London launched a newly designed, editorial-style website
Pure London, the UK's leading trade fashion buying event taking place on 17th – 19th July 2022 at the iconic Olympia London, has announced the launch of its vibrant new campaign and website as it gears up to its first trade collective of fashion brands, creative minds, and inspiring trends in over two years.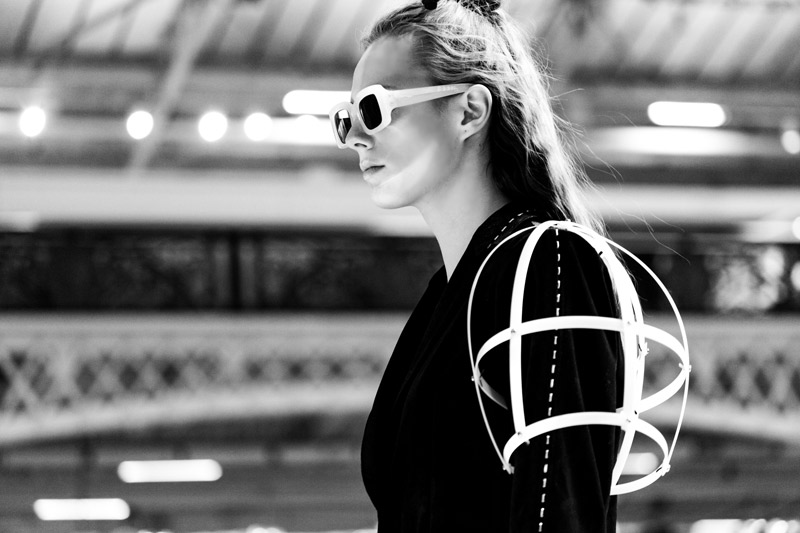 Sorely missed during the pandemic, Pure London will once again reunite the fashion and jewellery community with an international showcase of Spring/Summer 2023 collections in the heart of London and has created a campaign to reflect the show's vibrancy and confidence. Colour blocking, static electricity effects, and an electrically charged colour palette of dragon fruit pink, clear day blue, yolk yellow and absinthe green contrasts with striking black and white photographic imagery from historic Pure London catwalk shows.
'Think volume and disruption in the form of colour and noise. Vibrant and confident. So London. The mood is Energised. Electrified. Exciting.' 
The newly designed, editorial-style website launches today.
Gloria Sandrucci, Event Director, Pure London says; "We are so happy to see our new vision for Pure London start to come to life again with the launch of the new website and creative campaign, it is confident and vibrant and indicates a new beginning for the show. For 25 years and 50 shows, Pure London has delivered the biggest audience of buyers to a UK fashion event. We are an international platform for brands, suppliers and designers to showcase their collections to thousands of UK and international retailers and buyers, and we offer so much more than just a trade show. Pure London is back and will once again bring together the brightest and most creative minds in the industry, present the best curated and edited new season collections, inspire with the latest trends, offer invaluable business insights and support, and create a hub for forging new and international connections."
Visitors to Pure London will discover a new floorplan edit with five destinations: Womenswear, Footwear, Accessories and Pure Jewel with Design Lab across these destination areas showing the newest and most innovative collections, and Pure Origin.  A host of brands will showcase their Spring/Summer 23 Collections including One Hundred Stars, Brodie Cashmere, Onjenu, Lily & Me, My Doris, Meraki Beach, Bl^nk, Jayley, Alpe, Sonatachic, Joko Edu, ArtLove, Vilagallo, Envy Jewellery, ShanShan, Tale The Label, Italian Closet, Asiana, and so many more.

For further information on and to register your interest to attend Pure London please visit www.purelondon.com.

To join the Pure London exhibitor line-up please Gloria Sandrucci – Gloria.Sandrucci@purelondon.com

About Pure London:

Pure London is the UK's leading trade fashion buying event, representing womenswear, footwear, accessories, jewellery and young fashion. It brings together the brightest minds and creatives in the industry twice a year to showcase the best of the season's collections, discover the latest trends, exclusive business insight, and all-important international connections.

Pure London is a Hyve Group plc event.


Hits: 3572 | Leave a comment