The complete report of Pitti Uomo 100
The 100th edition of Pitti Uomo was held from 30 June to 2 July 2021 in the Fortezza da Basso, Florence.  Following two exclusively digital editions, our fair was the first big international men's fashion rendezvous to reopen.  The Fortezza was a physical space as well as a place that symbolized a new beginning characterized by enthusiasm and a desire to react on the part of fashion system players.
Pitti Uomo acted as trailblazers, offering a model of safety, innovation and a concrete synergy with our new digital tools.  This formula allowed the organizers to also keep a strong presence on the markets which were most heavily penalized by the pandemic. The qualitative level of the proposals and the projects presented by the brands, as well as the feedback and the numbers themselves, were very satisfactory.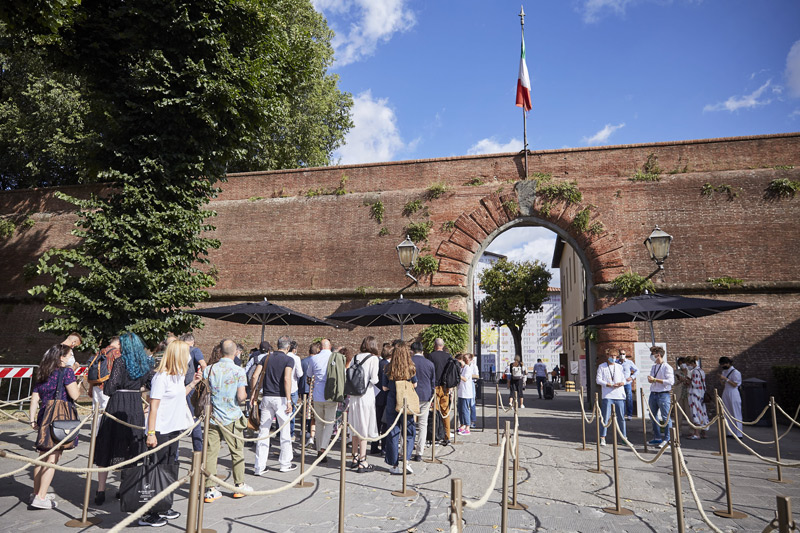 Credits: AKAstudio-collective
396 brands presented their Spring-Summer 2022 collections
112 of which from abroad (28% of the total).
Almost all of them (339) chose to be present both at the Fortezza da Basso with their own exhibition space and on line on Pitti Connect.
57 brands participated exclusively on the Pitti Connect digital platform.
During the three days of Pitti Uomo, which was held at the Fortezza concomitantly with Pitti Bimbo, the participants consisted of:
6,812 members of the trade in total (buyers + agents and representatives + suppliers + media operators)
4,042 total buyers
3,006 Italian buyers
1,036 foreign buyers (25% of the total)

Europe headed the list of the countries of origin (Germany, Switzerland, France, Spain, Austria, Netherlands); there were also buyers from the United States (driven by the big department stores) and from Canada and Turkey; there were also European representatives of the main department stores and retail groups from Japan, South Korea, China and Hong Kong, countries from which it was still impossible to travel.

Here is the ranking of the main markets: Germany, Switzerland, France, Spain, Austria, Netherlands, Russia, United States, Poland, Portugal, Greece, Ukraine, United Kingdom, Turkey and Canada.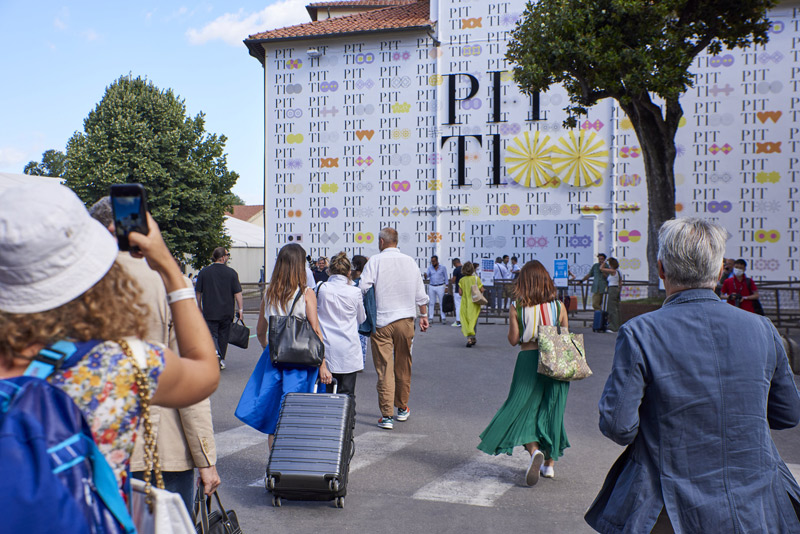 Credits: AKAstudio-collective
PREMIUM BUYERS
Buyers from some of the most important international stores, boutiques, department stores and on-line retailers took part in this edition of Pitti Uomo.  The names present included:

Abseits (Germany), Grupo Adams  (Spain), Al Sawani (Saudi Arabia), Andreas Murkudis (Germany), Antonioli (Italy), Apropos (Germany), AW Rostamani (UAE), Base Blu (Italy), Bergdorf Goodman (USA), Biffi Boutique (Italy), Bini Silvia Passeggiata (Italy), Bosco di Ciliegi (Russia), Bratfisch (Germany), Browns (UK), CNTRBND (Canada), Dantendorfer (Austria), Delitto e Castigo (Spain), Dell'Oglio (Italy), Domino Boutique (Ukraine), Eraldo (Italy), G&B (Italy), Galeries Lafayette (France), Gaudenzi Boutique (Italy), Hankyu Hanshin (Japan), Harvey Nichols (UK), Harvey Nichols Doha (Qatar), Hionidis (Greece), Illum (Denmark), Jelmoli (Switzerland), Jinji (France), Komaretho (Austria), La Maison Simons (Canada), Lodenfrey (Germany), Luisaviaroma (Italy), Mantovani (Italy), Mercury - Tsum (Russia), Neiman Marcus (USA), Nugnes 1920 (Italy), O' (Italy), One Block Down (Italy), Macondo (Italy), Podium Almaty (Kazakhstan), Pozziuomo (Italy), Printemps (France), Rinascente (Italy), Sagmeister (Austria), SKP (China), Soer Bonavest (Germany), Status Fashion Group (Ukraine), Strolz (Austria), Sugar (Italy), Suit (Italy), Takashimaya (Japan), Tessabit (Italy), Trench (Spain), Tricot (Italy), Trunk Clothiers (UK), United Legend (France), Voo Store (Germany).

Some of them, through the SELECT BUYERS online format, shared a special selection of unmissable brands for contemporary men's wardrobes with the Pitti Uomo community.  Here are their names:
Polat Uyal (Beymen Group, Turkey), Shannon Stewart (Harry Rosen, Canada), Kevin Kafesu (Norse Projects, Denmark), Giuseppe Angiolini (Sugar, Italy), Alexandra Saunders (Illum, Denmark), Klaus Ritzenhöfer e Henning Korb (Apropos, Germany), Dean Cook (Browns, UK), Konstantin Andricopoulos (Bosco di Ciliegi, Russia).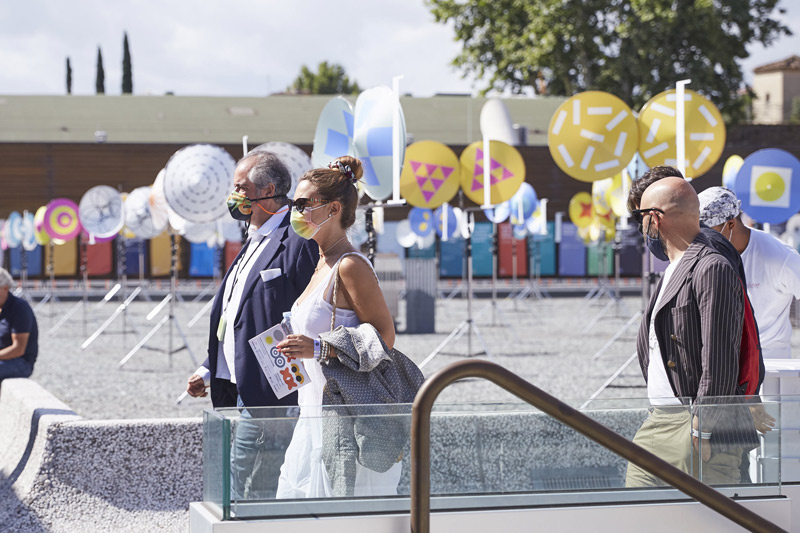 Credits: AKAstudio-collective
874 journalists and media operators took part in Pitti Uomo 100.  The main daily papers and national and foreign periodicals, sector magazines, TV stations and on-line publications followed the fair recording the trends and new ideas and taking part in the events that energized the Fortezza da Basso.
Over 230 foreign journalists were accredited mainly originating from: Germany, France, Spain, United States, Denmark, Austria, Russia, Japan, Netherlands, Sweden, United Kingdom and Turkey.

Credits: AKAstudio-collective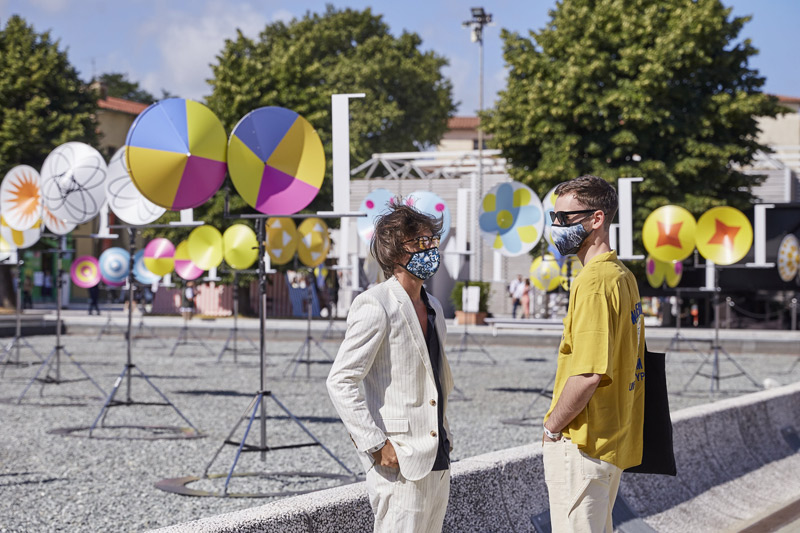 Credits: AKAstudio-collective
THE SPECIAL EVENTS AT THE FORTEZZA INCLUDED
Thebe Magugu
Performance by the South African designer and this edition's special guest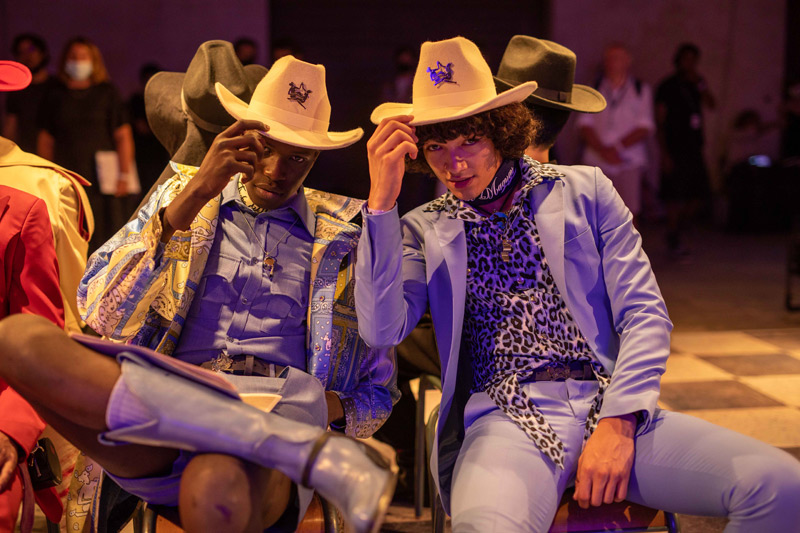 Credits: Proj3ct Studio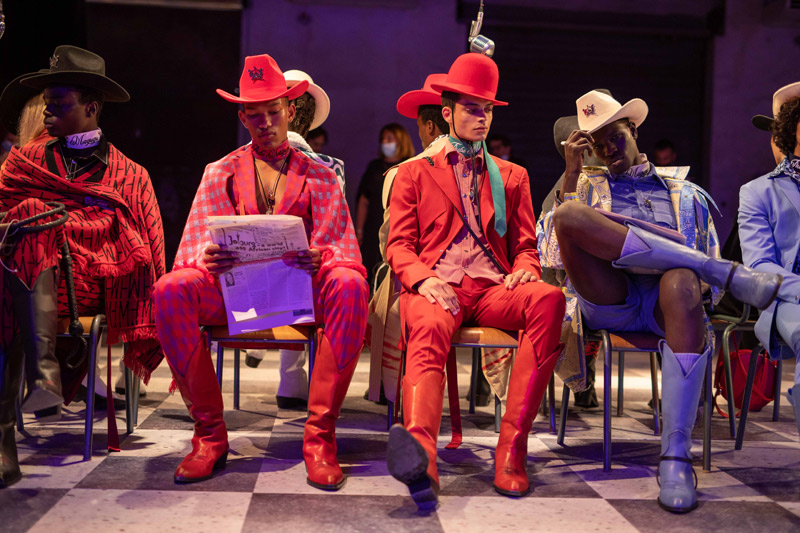 Credits: Proj3ct Studio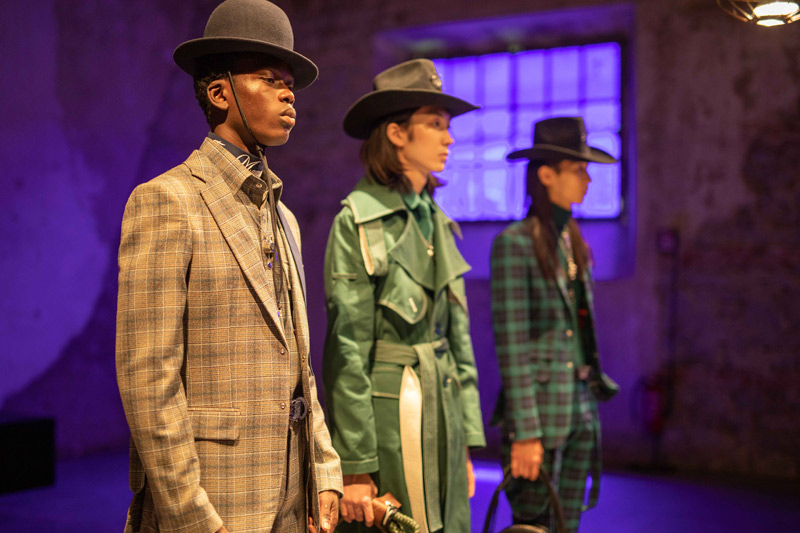 Credits: Proj3ct Studio
LVMH Prize 2021
Video preview and "Pitti Walk" live shoot involving the 9 finalists of the 2021 edition of the prestigious award.

Sustainable Style
Catwalk show-event featuring the 15 protagonist brands of the special project dedicated to sustainable menswear.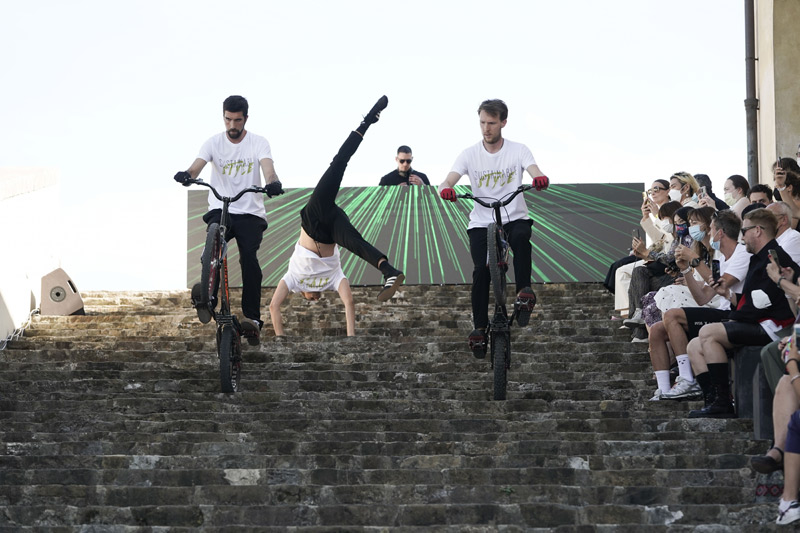 Credits: Giovanni Giannoni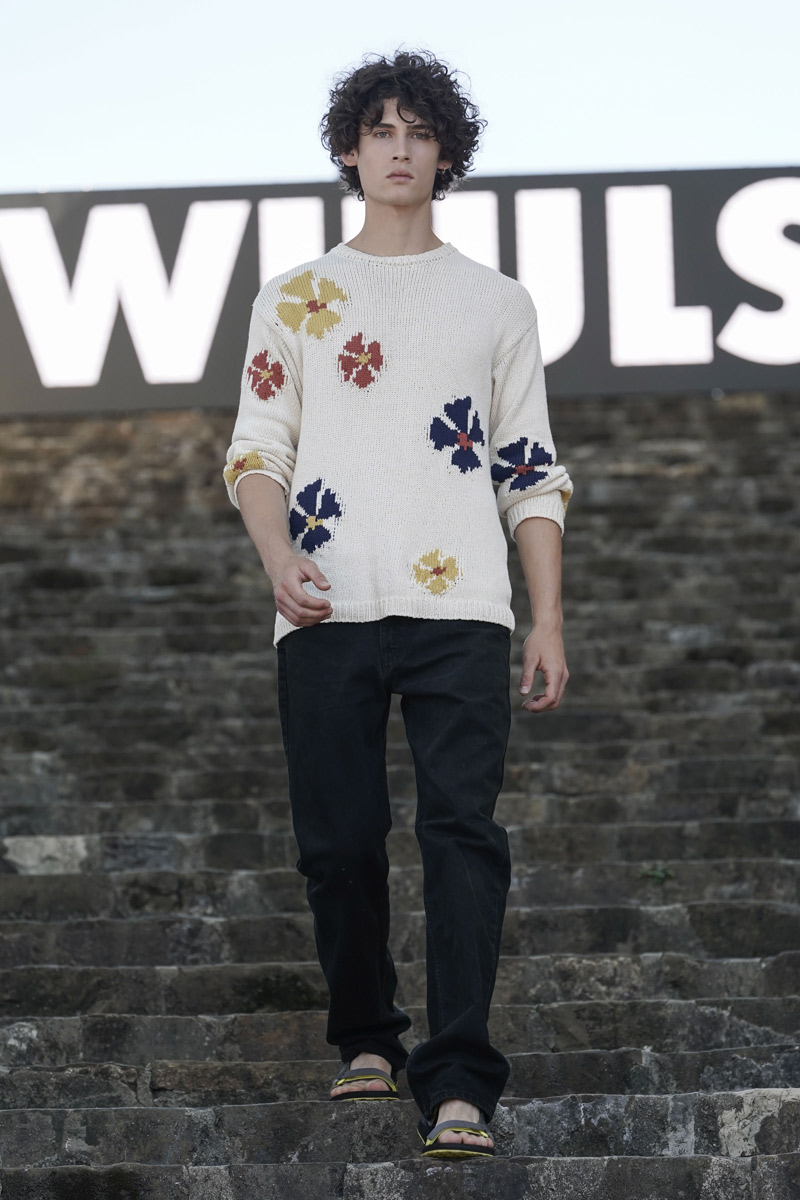 Credits: Giovanni Giannoni

ARENA HOMME+ live Shoot
Special shoot curated by the British magazine Arena Homme+ starring a series of top brands photographed by young Italian talents.

UniCredit Theater
A calendar of meetings and talks with the protagonists of fashion in the special arena realized with the support of UniCredit, Pitti Uomo's main partner. 

People of Pitti
Special sentences pronounced by 100 people from the Pitti community to celebrate Pitti 100.

 


Hits: 5586 | Leave a comment