11 Tips Every Man Should Know to Look Sharper in a Suit
There's no better confidence-booster than a great suit. It makes a man feel sharper, more put-together - makes him feel like a billion-dollar bill. But while a good suit can make a man look sophisticated and world-wise, a bad one could make him look sloppy and unprofessional. It pays to know a few basics about buying, wearing, and caring for a suit.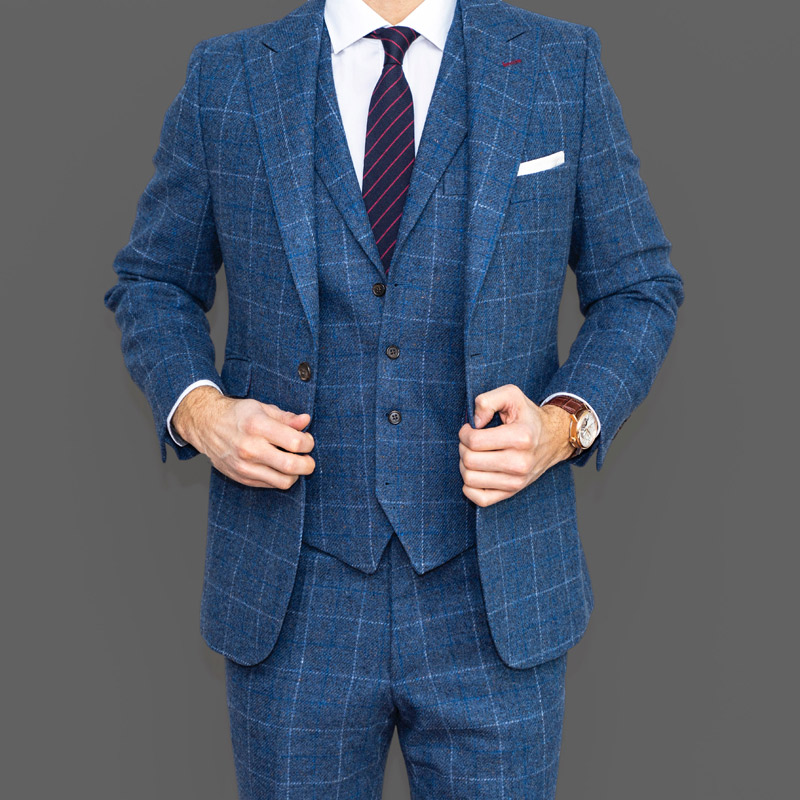 Here are 11 tips every man should know to look sharper, smarter, and sexier in a suit.
Know Your Purpose
Whether it's your first time buying a suit or your tenth time, it pays to know what you'll be using the suit for. Is it for a business meeting? A date night? A formal event? Figure this out and you can make the best decisions about your purchase.
Black Isn't the Only Option
Suits come in different shades and colors nowadays, so you don't necessarily have to settle for a black suit off the bat. If you're looking for a suit that has a greater utility value, buying a grey suit would actually be a much better choice. Alternatively, you can choose to play around with your choices. However, make sure to pick out something that's appropriate for the season. For instance, light colors would look great during the summer, while darker tones would look better during the winter.
Always Have a Backup Plan
Lauren Solomon, New York City-based personal image consultant, says it's best to have at least one good suit in your closet that you can easily pull out in case of an emergency. A traditional suit paired with a new dress shirt and some accessories would do well for any last-minute invites.
Fit Is King
Many make the mistake of buying a suit that's one size too big or too small. In this case, it won't matter that you're wearing the most expensive suit in the room. If the fit is wrong, you're going to look bad. So, get a professional tailor to do the necessary alterations to your suit.
No Belts
Pants should fit comfortably around the waist without the need for a belt. In fact, the best quality suit pants are made without belt loops. Instead, they have small hinges on the sides that let you adjust the waistband in case you gain a pound or two.
Double Vents or No Dice
Most American suit jackets have single vents. However, double-vented suits work better with more body types and give off a sexier, more modernized vibe. Single-vented suits are still a classic, but if you want a more stylish look, it's double vents or no dice.
Regular Exercise
If you want to continue looking good and feeling good in your suit, you want to keep any extra weight off. The simplest way you can get in shape fast is to get regular exercise. Shave off that beer gut with a good workout.
Visit the Shoe-Shine Guy
Shoe polish will protect your shoes from moisture and rainfall. "It's an ego balm and time killer wrapped into one," says Gordon Thompson, EVP and creative director of Cole Haan. it only takes 15 minutes, so when you have the time, don't forget to give your shoes a shine.
Button Just the Top
If you're wearing a two-button jacket, the top button is the only one you want to have closed. The same rule applies to a three-button jacket; only button the top two. You want to look relaxed and in your element, and not like you're trying a little too hard.
Go Easy On the Accessories
Wearing a loud tie or a flashy pocket square is both great — if you know what you're doing. If not, we suggest you stick with the less-is-more policy. Wearing a classic dress watch and cufflinks is a great place to start.
Dry-Clean Within 48 Hours of a Spill
Suits normally only need to be cleaned 2 to 3 times a year, to help them last longer. But in a case that involves spills, Steve Boorstein, author of The Ultimate Guide to Shopping and Caring for Clothing, recommends dry-cleaning the suit within 48 hours. Otherwise, the stains are going to set.
The Bottom Line
Fashion is not a concrete concept. What looks good on others may not look as good on you. So, it pays to do a little exploring. Try out different colors, accessories, and styles. Wear shoes and socks that you normally would avoid. You can even try putting on a t-shirt instead of a dress shirt underneath your jacket to see if it's your style.

Don't be afraid to experiment with your options, because there's certainly a lot out there.

If you can, try and have a friend with you when you're shopping for a new suit. It's good to have another person's point of view to consider when you're buying new clothes.


Hits: 11619 | Leave a comment