The Top 10 Ethical and Sustainable Brands That Give Back to Charity and Community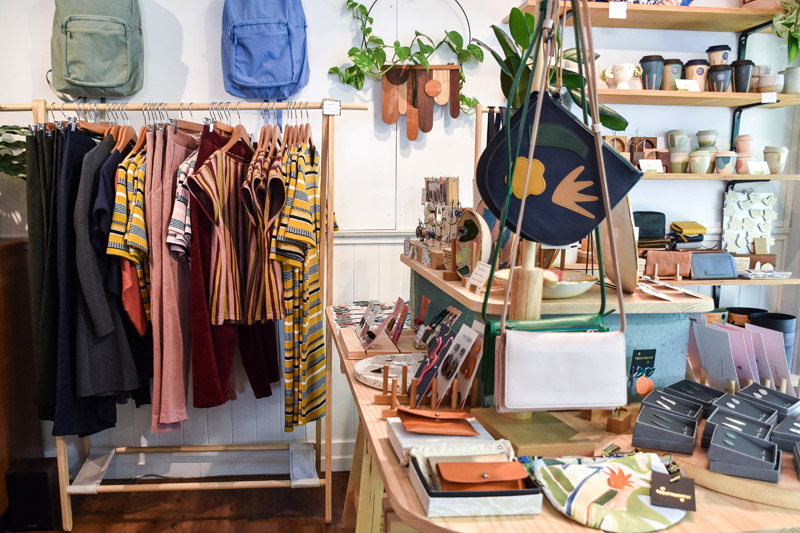 Top brands have an ethical responsibility of giving back to the community. Many people regard the fashion industry as superficial and one that does not care for the environment and third-world countries. Other sectors are seen doing a lot in charity and taking part in community projects. It's not uncommon to hear that JacpotCity online casino winners give away a lot of their winnings and have donated some of their winnings to charity, too. In recent years, more fashion industry players have worked towards changing the status quo. They have started taking part in campaigns such as environmental conservation, feminist movements, and other social causes. 
You will find quite a number of designers actively involved in charitable causes while others use their brands to help needy communities worldwide. The participation is by both emerging labels and well-established brands. Here are the top 10 Ethical and Sustainable brands that give back to charity and the community.
10. Made
Made is a jewelry brand based in the UK. In the recent past, they have been in the headlines for their partnership with Louis Vuitton and Tommy Hilfiger. However, they are doing much more behind the scenes. Made is making active contributions to communities in Kenya. Moreover, all their products are hand-crafted using eco-friendly materials having low impact on the environment. 
9. Roma Boots
Roma Boots has started an initiative that brings together fashion and philanthropy to give poverty the boot. Romanian philanthropist Samuel Bistrian founded the brand in 2010. The brand's mission is statement reveals the generous nature of its operations. It states that a pair of boots is donated to a child in need for every pair that is bought. The campaign began in Romania but spread to other counties. 
8. Sevenly
If you love wearing slogan tees, Sevenly gives you a chance to send a message. All the designs in their collection support a unique cause. Examples of causes they support include cancer research, autism awareness, and human trafficking. 
When you buy one of their products, you join the WORLD CHANGER tribe and support that cause. They usually add new causes on their website every day. Therefore, you can support whichever appeals to your emotions.  
7. People Tree
Many fashion brands have joined the campaign to deal with high environmental impact. UK brand People Tree has set a high goal of a 100% fair-trade supply chain. Award-winning social entrepreneur Safia Minney established the brand in 1991. It has risen to a top fashion brand thanks to its People Tree's low-impact production techniques. The brand also has a vegan-friendly collection and is certified by the Fairtrade Foundation, WFTO, and the Soil Association.     
6. Thinkx
Studies have indicated that up to 100 million girls in developing countries miss school when they are on their period for lack of feminine hygiene products. Shopping at Thinkx contributes towards helping these girls. Proceeds from every Thinkx sale go to their affiliate organization in Uganda, AFRIpads. The Ugandan organization trains women on how to sew and sell top-quality reusable cotton pads. 
5. Lemlem
Liya Kebede, an Ethiopian-born model, is the founder of Lemlem. She is also an advocate of maternal health. She founded the brand to help preserve the traditional Ethiopian weaving culture. 
Lemlem offers job opportunities and an ethical working environment for African women. The Liya Kebede Foundation, a sister nonprofit organization, runs programs that champion quality maternal health care for African women. 
4. Ninety Percent
Launched in 2018, Ninety Percent is already a great example of how a fashion brand can inspire and support. As the name suggests, the brand donates 90% of its profits to charity. They are different from other brands because they support several causes. 
When you buy their product, visit their website and use the unique code on the product's label to vote for the cause you would love them to support. 
3. Soko
When you buy at Soko, you get ethical fashion accessories deals. Soko is among the pioneers of ethical first fashion. Their designs are motivated by special tribal artistic creations, and every purchase made supports a good cause. 
Soko helps to empower artisan entrepreneurs in Kenya. It has contributed significantly to creating job opportunities for women. Marginalized artisans take advantage of Soko's supply chain to increase their income fivefold.  
2. FEED
Statistics reveal that 13 million children in the US cannot access the nutritious meals they need to grow. FEED is working to reduce this number. Launched in 2007, the brand works with local artisans and manufacturers of accessories and home goods.
FEED uses the proceeds from the daily sales of the products to finance a daily school meal program. Every FEED product has a number printed on it to show the number of meals it will provide. The brand has managed to offer over 100 million meals to date. 
1. Vivienne Westwood
Vivienne Westwood is a British fashion designer and an influential figure. You probably know her for her prowess in fashion design. What you might not know is that she uses her brand to bring positive change. 
All along, Vivienne Westwood has been championing civil rights and participated in political movements. The brand is also enthusiastically involved in environmental causes. She has partnered with Cool Earth to champion the salvation of forests. Reports indicate that so far, she has donated over 1 million GBP to Cool Earth. 


Hits: 7357 | Leave a comment