How Hollywood Visual Effects Software Helped a 100-Year Clothier Sell Custom Shirts Online
It's been a grim year for brick-and-mortar retail. Giants like Neiman Marcus, J. Crew, and J.C. Penney filed for bankruptcy. Countless small businesses shuttered their stores as shoppers got their fix online throughout the pandemic. 
But for some retailers, the accelerated shift to e-commerce has paved the way for expansion. Before COVID-19, J. Press, the 100-year-old maker of custom dress shirts and tailored suits, wanted to grow its business online. To do that, it teamed up with Threekit, a company that uses Hollywood visual effects software for product configuration, to start selling its bespoke items online.
The partnership has enabled J. Press to sustainably scale its e-commerce operations. Here's how the iconic clothier revamped its online customer experience and grew its international market thanks to the tech behind The Avengers and Game of Thrones.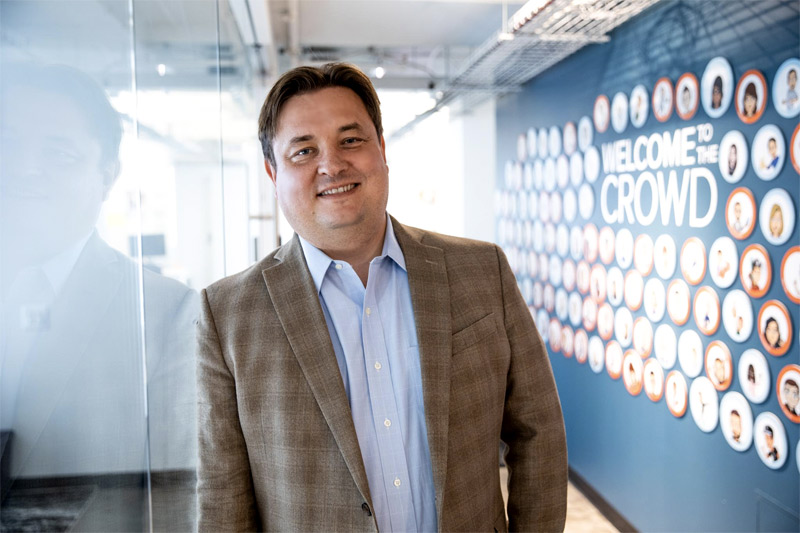 Matt Gorniak, CEO of Threekit
The Challenge: Move Made-to-Measure Ordering Online
J. Press spent the past century serving loyal customers who travel from far and wide to its New Haven and New York storefronts for made-to-measure shirts. But the company wanted to make its custom products available online so that customers could order a J. Press shirt from anywhere in the world.
At the same time, J. Press realized there were limitations to the in-store custom ordering process. Stores don't always have every single fabric offering on-hand, and with over 3,000 collar, cuff, cut, and fabric combinations, customers couldn't easily visualize the final product or explore customizable options. It was an operational challenge, too, to keep fabric collections stocked at all times.
So J. Press began looking for a way to not only bring made-to-measure ordering online, but make their digital experience more immersive than looking at fabric swatches in stores. An online product configurator was the tool for the job. 
The Opportunity: J. Press Realizes the Power of Online Configuration During COVID-19
It was serendipity that J. Press launched its online configurator at the beginning of the pandemic. While lockdowns kept customers from visiting J. Press stores for months, online orders soared.
With Threekit's online configurator, customers can choose from 80 fabrics, three collar styles, three pocket options, two cuffs types, and two different cuts. Threekit's software makes high-quality custom shirt visualizations that look true to life – and they're ready to view in seconds.
The custom shirt configurator also upholds J. Press' in-store brand standards: it's fast, sleek, and easy for customers to navigate. Its hands-on service isn't compromised, either. A chat feature lets online shoppers ask a sales representative questions about custom features.
The Outcome: Better Customer Satisfaction, Better Customer Engagement, and More Sales
J. Press' unique online engagement strategy has helped the brand differentiate itself from other shirt makers that have mostly remained brick-and-mortar.
After the configurator launch, J. Press achieved its primary goal of expanding its customer base outside the Northeast region. It's also helping the brand appeal to a new generation of digital-first dress shirt shoppers who are more comfortable ordering online.
The solution will also enhance the in-store shopping experience when it can eventually return in full force. Sales associates on the store floor can use a tablet to access the configurator and show the fabric, collar, cuff, and pocket selections shoppers have chosen and save them to build off the client's wardrobe in the future.
J. Press can also better sustain its supply chain operations in the US, where all of its custom shirts are produced. As every possible configuration is available online, the manufacturing team doesn't need to stock the final products in stores.
The Future of Made-to-Measure Retail: Configured-to-View Online
The appetite for customization and made-to-measure in retail isn't going away. According to research from Deloitte, 41 percent of consumers are interested in customized clothing, and more than 50 percent of Gen Z shoppers want customization when shopping for fashion.

But the channels where today's consumers order made-to-measure pieces are changing. The pandemic has pushed shoppers of all ages to adapt to shopping online, and retail technology has enabled a made-to-measure online shopping experience that's even better – and even easier – than visiting a brick-and-mortar store.

Even as the coronavirus vaccines promise a return of in-store shopping, made-to-measure retailers should treat e-commerce as a vital supplement to brick-and-mortar operations. Like J. Press, retailers can leverage cutting-edge tech to meet their customers not just on 44th Street, but anywhere in the world.


Hits: 8352 | Leave a comment