Fabric days from 1 - 3 September 2020
New materials and inspiration is expected by the textile industry at FABRIC DAYS from 1 - 3 September 2020 at MOC, Munich. This condensed trade fair is organized to satisfy the noticeable need and enthusiasm of the industry to meet and the chance to experience fabrics and accessories in real life again.
FABRIC DAYS offer the industry a valuable format to return to business: a professional event with a select portfolio and an inspiring trend forum under the seasonal title "HOPETIMISM" for Autumn-Winter 2021/2022.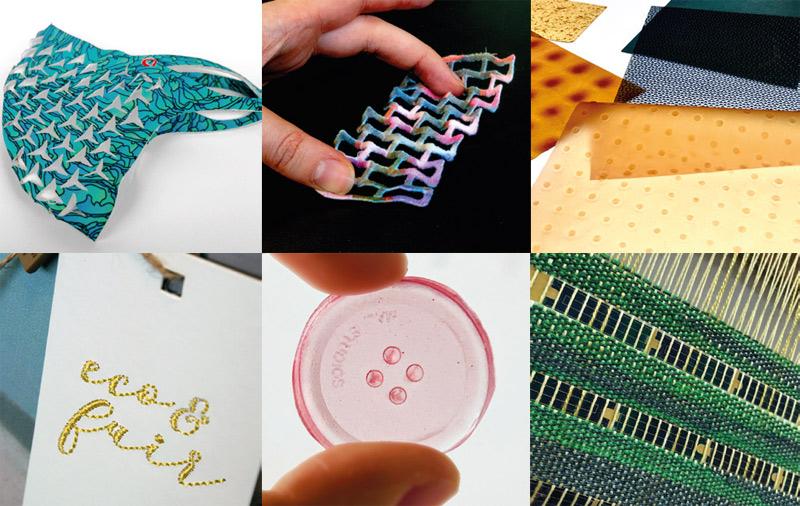 There are premium suppliers & exciting newcomers among the 300 exhibitors. FABRIC DAYS offer a select portfolio of around 700 collections, presented by about 300 significant European suppliers. The novelties for Autumn-Winter 2021/2022 can be found across 6 areas: Fabrics, Additionals, Denim& Sportswear, Innovations, Design Studios and Sourcing.

The majority of the exhibitors participating at FABRIC DAYS are long standing partners of Munich Fabric Start. In addition, there are some exciting newcomers like Vialaton Martin & Fils in the Fabrics Area, Bartateks Tekstil in Denim, Smartfiber AG in the Innovations Area and Le Studio Copenhagen in the Design Studios area.

The Munich Fabric Start team are pursuing the goal of holistic sustainability also at FABRIC DAYS. Sustainable Innovations curator Simon Angel will show 4 projects, which have one thing in common: They use traditional crafts and materials in a new and innovative way. Pauline van Dongen, Studio Mend, Iris Bekkers and Youyang Song bring new life into classic techniques such as weaving, repairing and recycling with their developments.

"We are very grateful for the trust that we have received from both exhibitors and visitors. By organising FABRIC DAYS, we would like to set an example and offer the industry a trade fair that will be the first
event of its kind on this scale. Cooperation is needed now, only together can the industry prove itself in these extraordinary times. We invite all fashion brands and design teams to discover the latest material
developments during FABRIC DAYS and look forward to seeing you again in Munich."
Sebastian Klinder, Managing Director Munich Fabric Start

"We are well aware of the great responsibility and challenge that comes with organising an event in the current times. It became clear to us early on that in the future it will be about planning WITH and not
AFTER Corona. In close cooperation with the authorities and Messe München, we have succeeded in implementing a series of measures that go far beyond the local and international protection requirements.
So, nothing stands in the way of a professional trade fair visit in a safe environment."
Frank Junker, Creative Director Munich Fabric Start

With the exhibition grounds, across the easily accessible halls 1 - 4 on the first floor of the MOC, the entire planning and design of the trade fair grounds has been conceived in such a way that the minimum distance of 1.5m can be maintained at all times and visitor movements can be controlled. Possible points of contact are minimized, for example, by means of appropriate aisle widths, marked entrances and exits and by making the switch to purely digital ticketing.

The FAQ on hygiene and safety as well as the regular Covid-19 updates on the FABRIC DAYS homepage provide information on the appropriate measures that have been taken. On site, suitable media as well as specially trained personnel will inform the FABRIC DAYS visitors about the specific hygiene rules.


Hits: 10287 | Leave a comment