FABRIC DAYS will take place from 1 - 3 September 2020 in Munich
As this year demands the highest flexibility and creativity from the whole fashion and textile industry, the Munich Fabric Start Exhibitions GmbH team has taken up the challenge to offer a creative environment for efficient work and inspiration also this season, adapted to the new circumstances: The focussed business event FABRIC DAYS.
FABRIC DAYS will take place from 1 - 3 September 2020 at the MOC in Munich. In the four fully booked halls on the ground floor of the MOC, around 300 German and European exhibitors will present their new developments in 5 segments for Autumn-Winter 2021/2022 in around 700 collections. Among the list of confirmed international exhibitors are many high quality premium suppliers, who will showcase a broad product range. Thanks to established partnerships with leading textile agencies such as Berner & Sohn, Max Müller, LOOMseven and Püttmann, many collections from European manufacturers will be shown exclusively at FABRIC DAYS this season.
"The FABRIC DAYS event at the beginning of September is an important sign for our industry. There will be quality exhibitors – and I will be able to show complete collections from my Italian suppliers. The response from our customers to FABRIC DAYS and the date has also been very good. The last few weeks have shown that offline fabric handling and presentations are crucial to launch articles with new qualities and drapes. For this reason, I see digitalisation as more of a tool for collection archiving and developing established fabrics as so-called "digital twins". We are therefore looking forward to what has always been the essence of a fabric trade fair: personal exchanges with our customers and good conversations - for this season especially, about the awareness and sensitivity of new topics."
The participating Fabric manufacturers include for example Lisa, Yünsa, Henitex and Davaris. In the Additionals area, Peter Büdel, Shindo and Varcotex will present their latest developments alongside others. Lica Design Studio, Circleline and Design Studio Fluxus are three of the exhibiting Design Studios. Lagoon, United 3 Fashion and Dimis Fashion Group are part of the Sourcing area. For Denim & Sportswear, Tejidos Royo, Verlcorex, Van Delden and Bossa showcase their latest developments. Trend setting innovations are presented by Blue RenTec. one, House of U and Smart Fiber. Visitors get the chance to meet their suppliers and partners in person again at FABRIC DAYS and use the three fair days in Munich for their collection design, exchange and inspiration. As well as the select, trend setting portfolio, FABRIC DAYS will also offer a meaningful trend forum following the seasonal theme "HOPETIMISM".
"We are very much looking forward to FABRIC DAYS and will definitely take part in Munich with our whole team. Especially in current times, targeted events like this are enormously important for the industry and for us cannot be replaced with house visits. The concept and offer of FABRIC DAYS is a strong one. It is great that an event like this is possible at this time. We are confident that the organisers are taking all the necessary measures to ensure a safe visit to the fair and we look forward to meet with our partners in person again." Marco Götz, Drykorn.
HOPETIMISM represents a new zeitgeist in the textile and fashion industry. A spirit of the times, which embraces hidden feelings, visionary thoughts, progressive and pragmatic action and new realities. HOPETIMISM combines personal and global hope with individual and holistic optimism: A title for the present as well as the future which carries both strength and softness.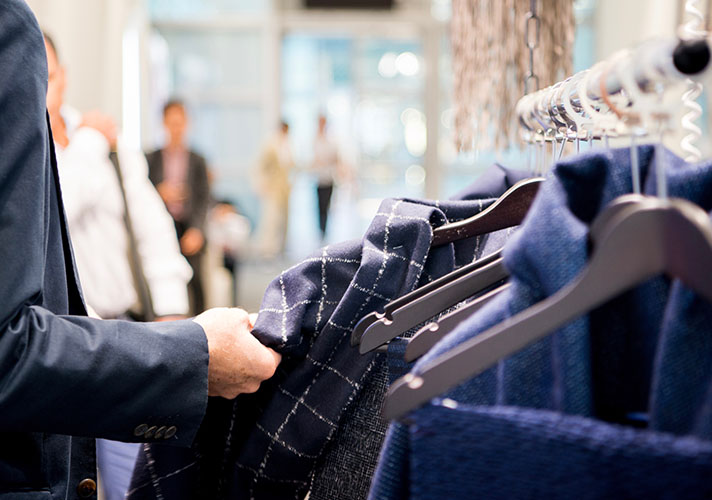 Of course, the organisers are aware of the great responsibility and have taken all necessary precautions to ensure the minimum distance as well as the hygiene rules on site even beyond the local and international requirements. For example, the exhibition space is limited to the easily accessible halls 1 - 4 on the ground floor of the MOC with corresponding aisle widths throughout. Thanks to the switch to solely digital ticketing and controlled access by trade professionals, contact points are minimised and crowding can be prevented. Visitors are recommended to arrange appointments with their most important partners in advance and to divide their team in the best possible way – then, with the measures taken regarding infection protection, a visit to the trade fair can be carried out with safety and ease. The organisers are highly motivated to make FABRIC DAYS the first textile trade fair after lockdown and are already looking forward to welcoming the industry to the MOC Munich from 1 - 3 September 2020.


Hits: 6903 | Leave a comment