Creative Accessories to Buy the Guy Who Has Everything
Shopping for your friends and family is hard. It seems like everyone is so picky, making it easier to just purchase a gift card and call it a day. While gift cards are awesome for allowing everyone to choose what they'd love the most, they aren't the most personal gift you can give. Don't give up on trying to find the perfect gift when the right one doesn't come to you immediately. If you are looking for a gift that will make an important man in your life happy, you want to make sure it really stands out. That can be tough when it seems like they already have everything. To make sure you give a gift that they love and that they don't already have, check out these seven unique accessories.
1. A Carbon Fiber Wallet
Every organized guy has to have an organized wallet that only contains the essentials. Wallets made of cloth or leather always end up looking like they've been beaten up after only a little bit of use. A carbon fiber wallet will last longer than the traditional material. They are built to last and are slim so they fit in any pocket. These wallets are sleek, offering a more modern alternative to keep your guy on-trend and looking cool. They are also lightweight and ultraportable for easy use. One of the most attractive parts of a carbon fiber wallet is how it protects credit cards and identification from theft. The guy you love can keep his cards inside and put cash in the money clip that is typically attached to these modern wallets. Another boring wallet won't be impressive, but one made of carbon fiber will excite him.
2. A Whiteboard Notebook
There are bound to be times when your guy wishes he had a pen and paper to write something down as he thinks of it. The car and the shower are common places that thoughts occur but you don't always have the materials to write them down. A great option for thinkers to write down their thoughts is a whiteboard notebook. These notebooks are erasable, so no more wasting paper for every shopping list or minor thought you want to remember!  A compact erasable notebook is an awesome tool for men to keep at their desks at work or in their cars for list-making. They are also super light and easy to carry in a backpack or even a back pocket! Not everyone realizes that they need a whiteboard notebook until they have one and realize how useful the gift is.
3. Italian Leather Shoes
Sure, everyone has to have a decent pair of dress shoes. However, a pair of dress shoes that stand out from the crowd could be what your guy needs. You can help the guy you love to stay in style with dress shoes made with the highest quality Italian leather. If you can't afford a trip to Italy, shoes from the country that focuses so heavily on fashion might be the next best thing. Any man will love wearing Italian leather shoes that use a more natural method of leather tanning. These will help him look stylish for the events that expect the most upgraded attire.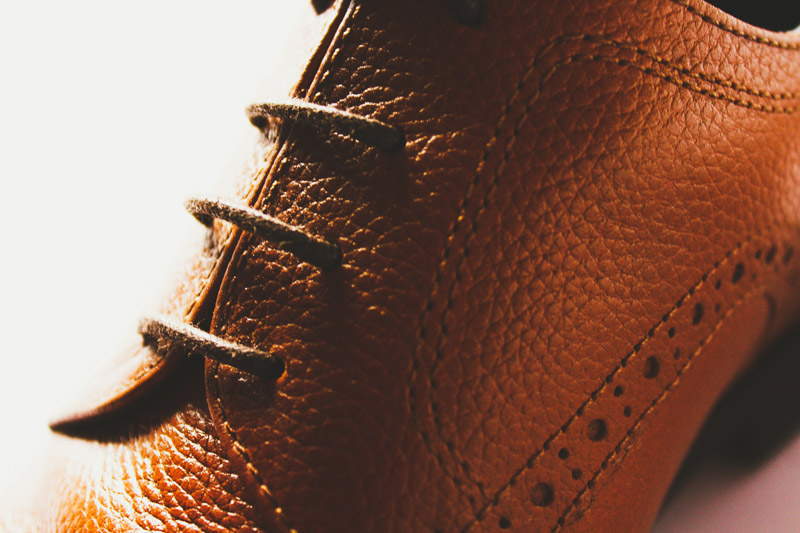 4. A Portable Charging Bank

There is no doubt your guy already has the highest tech smartphone and the matching smartwatch to wear every day. What happens when he is out and about with his tech accessories and the battery life runs too low? You can help him stay connected with a portable charging bank that can attach to both devices. While some portable chargers can be bulky, there are many that can attach to car keys or slide into a pocket. Depending on what your guy needs, you will have to decide which portable charger makes the most sense.  Help him stay wire-free with a charger that can keep him online all day, every day.

5. A Key Organizer

Bulky keychains are not the most effective for a guy who likes to stay in style. They can weigh down pockets and make pants sag, which is not a good look in most situations. To help him keep all the keys he needs in one, organized place, a key organizer is the way to go. They are slim enough to fit in a pocket without taking up too much space. Using a key organizer rather than a heavy keychain will also keep from making too much noise as he drives his car. The constant jingling of a keychain on a car ride is not always pleasant!

Some key organizers even come with a tracker built in so he can never lose them. If your guy is notorious for looking for his keys, this could be a smart gift to give. Check out this list from CoolThingsChicago.com to find the key organizer that he could make the most use of.

6. Detachable Sneaker Lights

If your guy likes to run or do a physical activity outside, it is especially important to make sure he can be seen at all times of the day. Standing out during evening runs or night time bike rides is important to stay safe. Lights that can attach to his sneakers can help you have some peace of mind when he is out exercising in the dark. The vibrant colors will ensure that drivers see him when he is nearby. He doesn't have to wear the lights all day, though, because they are completely detachable!

Keep him safe in the dark with an accessory he would not think to purchase for himself.

7. Travel Heated Seat

A cold seat is never pleasant, no matter where you are. A cold car seat during a long drive or bleachers during a sports game can really put a damper on the experience. To help him stay warm in all situations, you could give him a heated seat cover meant for traveling. This will help him have the comforts of home everywhere he goes. He will not have to spend any more cold nights outside with a heated seat he can bring anywhere.

Even if you think he might already have it all, there are some unique accessories that he doesn't know he needs. Personalized accessories for men make a great and thoughtful gift for any occasion. You can be the one to make him smile with a gift he'd never expect.


Hits: 9625 | Leave a comment