7 Business Ideas for Fashion Entrepreneurs
Fashion is almost like a universal language. It is one way people can express their individuality and life philosophy. Apart from just being a form of self-expression, though, fashion is also a lucrative business niche. Those who are consummate fashionistas or passionate about creating beautiful pieces can find tons of ways to market fashion to consumers.
From selling online to tapping into the world of adaptive fashion, entrepreneurs of today can choose from a wide variety of ideas to get fashion out there. Here are seven business ideas for fashion entrepreneurs.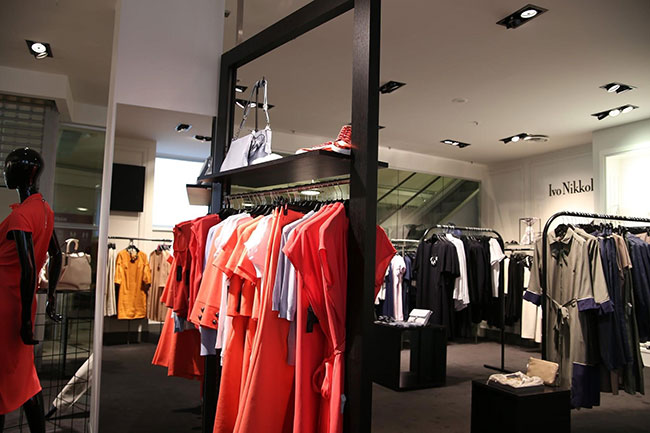 Start Online Selling
When starting out in the fashion business, getting your name out there can be a difficult task. This is why knowing how to sell online is important as a newbie entrepreneur. Many people in this day and age prefer to sell online, especially the working class. That's probably because 57 percent of people who shop online are likely working during the time they browse around the shop.
Successful online shops all follow the same principle, which is to design an amazing e-commerce experience for the consumer. Easy navigation for an online shop is key in ensuring a better connection between you and your market. For maximum exposure, however, try to sell in both physical and online stores.
Tap Into Adaptive Fashion
Adaptive fashion is comfort, convenience, and fashion combined for people with disabilities. There is an increasing demand for adaptive fashion, considering that, in the US alone, there are 40 million people with disabilities. That's quite a lot of people who do not have access to fashionable items that also adhere to their needs.
Although there are a few well-known shops that already sell adaptive fashion, there's still a long way to go before anyone can say that this is readily available everywhere. Inclusivity through fashion helps persons with disabilities overcome their anxiety and it boosts their confidence.
Design Pet Fashion
A business-minded person who also loves their pets will most likely think of things they would like to have for their own pets. Fashion entrepreneurs most especially would love to dress up their pets in fashionable but comfortable clothes.
Pet apparel started to boom around the 2000s, meaning it's been around for quite some time. To ensure you succeed in the pet-apparel industry, you have to make sure to bring something new to the table.
Create Virtual Fashion
Virtual fashion, or fashion made available only digitally, is something new that not many think to do. With so many people going for fast fashion, companies try to meet the demand as quickly as they can.
However, because of how quickly they try to fulfill the needs and demands, the manner in which they do so actually harms the environment, causing irreparable damage. Virtual fashion answers the call for fast fashion by providing unique pieces of clothing digitally by rendering them in 3-D to the person who bought it.
Organize Fashion Events
Bringing fashion events to your local scene is a great way to introduce fashion items to the community. This also helps local designers share their craft. These designers can start small, and this exposure can help them gain traction when they eventually move toward the international market in the long run.
Be a Personal Fashion Stylist
There are many influential people who hire personal stylists, which can be a great way for a fashion-forward thinker to get their ideas out there. Coordinating outfits with accessories and main clothing to create a beautiful piece that is sure to stand out is as rewarding as it sounds. Start by designing retail stores with available pieces in the shop for experience, and slowly build a portfolio from there.
Start a Fashion Blog or Vlog
Fashion blogging and vlogging are great ways for fledgling fashion entrepreneurs to start growing their business. Blogs and vlogs can be used as a stepping-stone to marketing themselves while marketing fashion.

Good fashion bloggers and vloggers update regularly using their preferred media. Usual topics to focus on are haul videos, clothing-care tips, closet tours, and outfit ideas. Style tips are the most common and are the easiest for your eventual subscribers to gauge how well you do when it comes to fashion.


Hits: 9158 | Leave a comment