How to Ramp Up Your Style when You Have to Wear a Uniform for Work
For many people getting dressed for work each day allows a certain amount of fashion freedom if you will, allowing you to pick between colors, styles, fabrics, and textures. Whether you need to dress in full business wear, business casual, or more comfortable clothing, there is still a fair amount of freedom there. But what about those who need to wear a uniform to work? If you fall into this category then you understand better than anyone just how dull it can get wearing the same outfit day in and day out. Sure that's what you have to wear, but is there is a way to add a bit of style and personality to your uniform?
Here we'll look at ways you can ramp up your style and start feeling a bit more confident and excited to put on that uniform for work each day.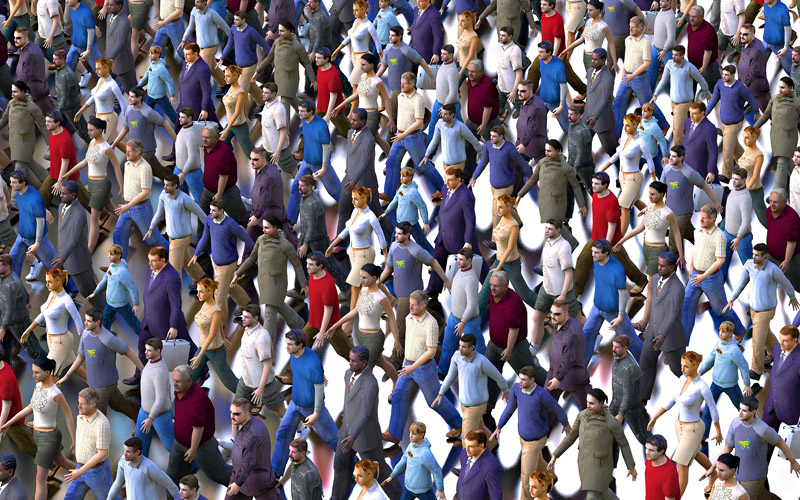 Start with the Fit
This first tip is typically the most important of all, but is one that often gets overlooked. When it comes to your uniform looking good, and appearing professional fit is everything. A uniform that is too big or too small is going to look sloppy, and you'll be fussing with it all day long.
So what are the things you should be watching for when it comes to fit? To start with you want to make sure that the waistband of your uniform sits at your natural waistline. This will help to dictate the length and fit. Full-length sleeves should be just that, reach the full length of your arm. If the uniform has a button neck and collar you want to be sure you can fit two fingers between the shirt and your neck. While there is nothing wrong with something fitting a bit loose, if it is too billowy it will look sloppy and can even hinder you when you're moving about.
It's a good idea to ask your employer if you can try on the uniform before you decide which size is right for you. If you're purchasing it yourself, outside of the office, again try it on first.
Play Around with Color
Depending the workplace and the uniform, you can also play around with color. If for example the uniform is more about the pieces rather than the color itself, such as the scrubs that are worn in the medical field, then you can choose colors that flatter your skin tone, eye color, hair color, and that you feel good in. This can make you feel as though you're stylish and adding your own personality in your uniform.
Keep Your Uniform Pressed and Looking Great
Another simple tip that can have you feeling more stylish is to put on a uniform that is crisp, pressed, and clean each and every day. Grabbing a rumpled mess from the floor will translate to just that on your body, a rumpled mess. This is why it's a good idea to have a few uniforms on hand so you can always be rotating between the clean freshly pressed ones, and those that need to be laundered.
One thing that can hold people back from purchasing a number of uniforms is the cost. But keep in mind you'd be purchasing work clothes regardless, so a uniform is no different. It may be wise to set aside a portion of your salary each month that allows you to purchase a new uniform. If you're wearing the same thing day in and day out, it's bound to get worn and tired rather quickly.
Let's say for example you are in the middle of finishing up your Doctor of Nursing and you have just looked into what is a DNP salary. Now would be a good time to make a plan that you will put a percentage of that salary away each month and use it for replacing your uniform on a regular basis. Sure the new uniform will have you feeling stylish, but it will be more comfortable to work those long shifts in too.
Let the Accessories Do the Talking
Of course another great way to ramp up your style when you're stuck wearing a uniform is to play around with accessories. Accessories can mean jewellery, hair accessories, and again depending on the uniform and the company, you may even be able to accessorize with belts and scarfs. This is a great opportunity to nod to current fashion trends such as trending colors, styles, and materials.
How About Footwear
Don't forget that footwear can be another opportunity to personalize your look. As long as you aren't relegated to a specific shoe, then you've got options before you. Let's go back to the medical field again as an example. Obviously you will want to wear sneakers since they are comfortable and supportive, but today you can find so many different styles and colors. There is no reason you have to settle for basic white or black.
Sneakers can be found in bright neon hues, rainbow colors, pastel shades, and really modern designs that are sure to make a statement. As you shop for that perfect pair of shoes, keep your uniform in mind and what would match best with the color you will be wearing.
Finally, Don't Forget Hair and Makeup
Then there is the final area you can truly ramp up your style, despite having to wear a uniform. Why not have a little fun with your hair and makeup? You can play around with various hair styles, cuts, and colors, and you can try out the various makeup trends that are happening at the moment. It's a way of letting you feel as though you're still fashionable, just in a work-appropriate manner.
Don't Let a Uniform Cramp Your Style
Just because you may be wearing a uniform to work each and every day doesn't mean there aren't ways you can still make a nod towards trends and fashion. There is absolutely no reason to feel you are a "clone" of everyone else, as there are all kinds of ways you can personalize your look.

Sources
https://www.huffpost.com/entry/most-flattering-colors_n_7128502
https://www.southernliving.com/fashion-beauty/hairstyles/popular-hairstyles-2019


Hits: 8002 | Leave a comment