10 Ideas to Make Your e-shop More Attractive to Customers
With advanced modern technology, one can simply operate a business online at the comfort of their own home. Are you seeking to venture into e-commerce? To succeed you have to generate traffic to your e-store. It's not as easy as it may sound, it's time-consuming, frustrating and somehow difficult. However, below you will find easy ideas that will enable you to attract more clients/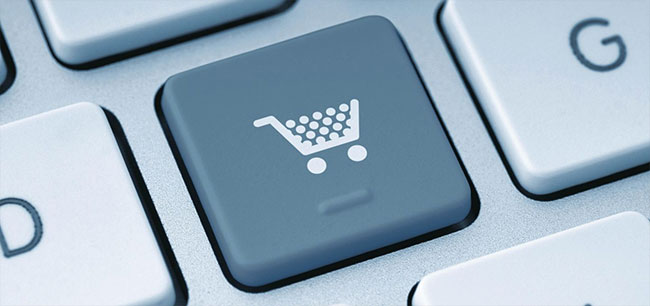 1. Offer product customization
At a time where anything is easily forged, dare to stand out. Offer your clients' products which are tailored to suit their specific needs and wants. This way, they can identify with your brand for being unique and not just another copycat.
2. Offer buy now, pay later
There are many online stalls that one can choose to shop in. However, you can add this feature to your webpage. This experience is memorable to the client. Describe to them an offer on quality products you can buy now and pay later while stocks last.
3. Include customer review
Allow your clients to give feedback on a product they purchase from your store. By doing this, you are sure to know where to improve and what to add or subtract in your next shipment.
4. Offer live chats
At times a client may need a product but don't know how to use it. Live chats allow you to demonstrate how to use a product. You can also get instant feedback from the client, which is good for the business.
5. Offer different options for shipping
Once a person adds to cart what they need, the next step is clicking on shipping cost. If you are not careful, you could lose a lot of clients if the shipping cost is too high. How about you use to propose a free shipping cost? You can offer these options to a peculiar price of let's say if a client spends more than 50$. This is a psychological mechanism that you can use to your advantage to stimulate customers to purchase more products. This is a way to appreciate the client as well as generate more sales.
6. Offer hassle-free returns
Allow your customers to have an easy as well as the hassle-free return of a product. You need to enable clients a product that they are not satisfied with, provided it's not damaged. It could be in two weeks' time or a month.
7. Invest in good customer service
To attract clients, you need outstanding customer service. A satisfied client is the best promotion for your business. You need to reply to your client's inquiries and comments in a timely manner. Clients abandon an online transaction when their questions are not addressed. This is bad for business. A client will buy from you when you treat them nicely and with respect. Ensure you satisfy all your customers' needs.
8. Get your customers engaged
You need to let customers know that your products are available. You need to post regularly. Ask your target market questions and leave room for replies to capture their attention. Choose a channel that has huge traffic to your online shop.
9. Offer coupons and discounts
To attract new clients offer them coupons, this will stimulate them to buy from your shop. Ones in a while have an anniversary sale where you provide users discount to all products. Do not forget to reward loyal and regular clients. You can offer them a special offer to motivate them to buy from your shop.
10. Run Ads on less known networks
While thinking of a larger audience, you might find yourself focussing on google. However, consider your target market and weigh options if other networks would work effectively. You can think of Yahoo, Bing, mobile ad network as well as blogger ad networks. Use other means to promote your e-shop.

You can use these simple ideas to attract more clients to your online shop. Offering quality products you can buy now and pay later is a sale tip that will allow you to get a hold of rigid first-time buyers. Be creative in ensuring you make a sale each day!


Hits: 8935 | Leave a comment