5 Vital things to consider when choosing your business URL
No matter what your new website is about – whether it's breaking news in the tech industry, a fashion blog, or a hub for restaurant reviews in your city – selecting a good URL is often the key to increasing traffic to your domain. You'll have to be sure that the domain name you want is free and that you've snapped it up, which can be done via 1&1 IONOS, but before you do that, read these vital tips when choosing a business URL.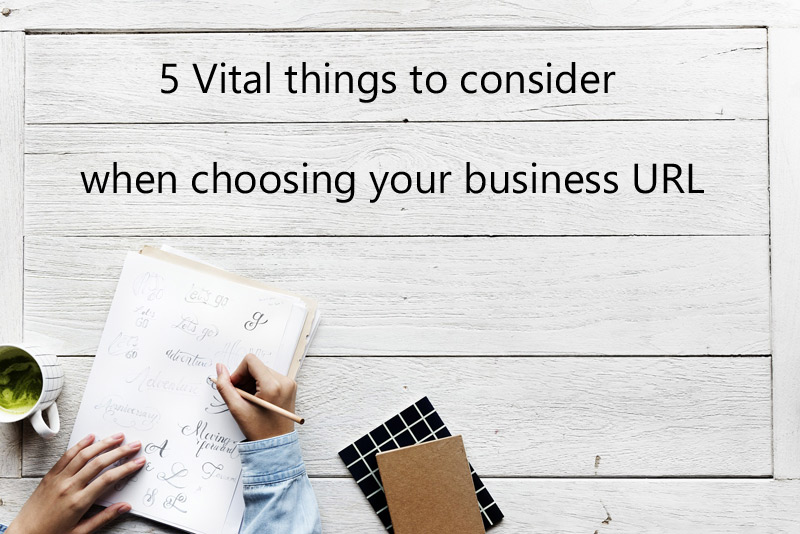 Try to have the same name across all platforms
If you managed to get a website name like 'Restaurantking.com,' but all your social media channels have different names like 'Thekingofallrestaurants' or 'Originalrestaurantking,' then it's confusing for your followers when trying to find you on all platforms. When thinking of a website URL, test it across Facebook, Instagram, YouTube, Twitter, etc., so that you can have the same branding for every online platform.
Make sure it's easy to write down and say out loud
Sometimes, we might think of a great name, but it just sounds silly when you tell someone in person! Either it's too long or too complex, so that's why experts always agree to make the URL as short and simple as possible. True, most of the short words have been taken by now, but you can rearrange the order or add one extra word until you can get something close to your original goal. Also, don't have a URL which looks innocent enough, but when read the wrong way, can mean something totally different! Learn from these bad examples and remember to ask people you trust if they see any irregularities.
Think up an entirely new word for your URL
If you think about many of today's most famous websites, a lot are simply nonsense words which later became big names. YouTube, Google, and Bing, for example, don't really mean much outside of the URL, but the names are easy to remember and very simple to write and say out loud (especially important when on the phone). How your website is branded is just as important as the content and design.
Always auto renew your domain
It sounds unbelievable, but even the mighty Google reportedly forgot to renew its domain name once in 2016, resulting in an ex-employee snapping it up for his own. Of course, Google paid the former worker, Sanmay Ved, an amount of around $12,000 (which was donated to charity) to get the domain back. But it goes to show that if you don't have auto renew selected with your domain provider, then it could expire after 12 or 24 months. You'll usually get a reminder before this happens, but it's worth keeping track of your renewal process so the domain doesn't get taken by someone else.
Include a keyword and your area if possible
Many SEO experts state that your ranking on Google can be improved if you include a keyword and your local area in your URL, for example, if you're a plumber in Chicago then a great domain name could be 'Chicagoplumbing.com.' However, if this isn't at all feasible for your URL, then at least make sure your website's meta title and meta description have keywords like 'chicago' and 'plumbing' to help people find you online and increase clicks to your homepage. Also, try to get a .com domain extension, as this is still considered the most trustworthy of all top-level domains.


Hits: 6723 | Leave a comment