From Man to Gentleman: Your Guide to Dapper Fashion in Vegas
With Vegas being known as Sin City, it will be a rare occasion that you will ever hear "what's a gentleman like yourself doing in such a place?" Sure, Vegas is a great place for men of all ages but when you're a man of power and importance, you wouldn't be caught dead in anything that would speak otherwise of you.
Although Vegas is known for its showgirls, wild parties, and vibrant gambling scene, there really isn't any occasion or festivity that a dapper gentleman couldn't dress for the occasion. A dapper gentleman's version of "dressing down" still looks clean and well put-together.
With all the fun activities to experience in the city also known as the Adult's Playground, we have some outfit suggestions of what to wear for various activities while in Vegas. Take a look at what we've put together for you.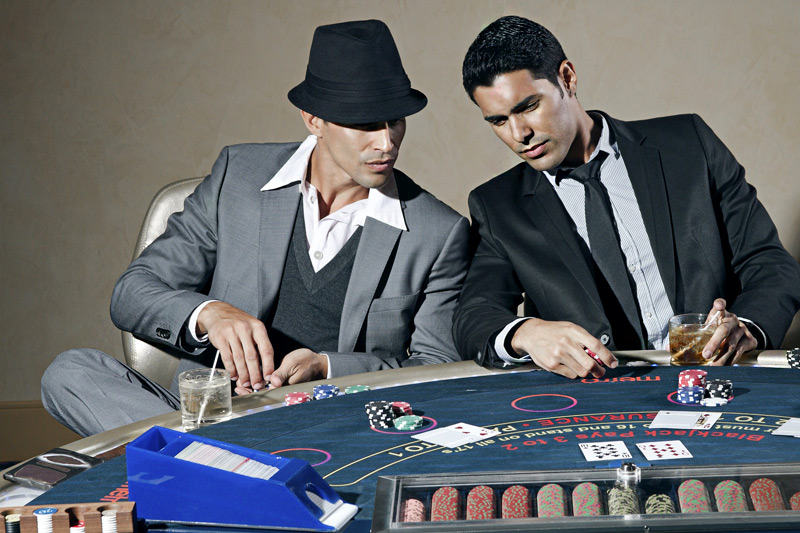 Spending Your Day at the Casino
Since it's going to be daytime, you want to look and feel comfortable but not so much that you look like those stereotypical tourists wearing the straw hats and Hawaiian collar shirts… For this daytime activity, you want to look casual yet crisp. To achieve the daytime gambling look, stick to darker colors. A navy blue button-down shirt with selvedged jeans will pair nicely with a pair of light gray Sperry boat shoes.
Day Drinking Poolside
So after you tried your luck at the casinos, now it's time to cool off with a few drinks by the pool. Now, you could be like the typical men who travel to Vegas and wear the same type of swim trunks they wore as a kid but as a gentleman, you have to come correct. Just because you're at the pool to sip as you take a dip, that doesn't mean you have to slack off on style.
A nice pool outfit for a gentleman would be a white linen short-sleeved shirt with tribal swim trunks. You could go for flip flops but if you want to go for a classier look, try rocking canvas espadrilles. To complete your pool look, rock a pair of aviator sunglasses.
Mid-Afternoon Shopping
Vegas has a plethora of shopping options, so what does that mean? That means that you'll be in that Las Vegas sun for quite some time. According to bestplaces.net, Las Vegas gets 294 days of sunshine per year, so there's a high chance that when you're there, you'll experience that hot sun. So make sure that in addition to the dapper outfits you pack, don't forget to pack plenty of sunscreen too.
For a mid-afternoon of shopping, an ideal outfit would be chinos with a black and white striped t-shirt. To tie the whole ensemble together, add a pair of black Calvin Klein Bowyer Diamond sneakers.
Dinner and Partying
For dinner and a show, especially if you're with your significant other, you'll want to make sure you're dressed to the nines. For dinner, you can go just about anywhere without having to worry about dress codes but for the party scene in Vegas, a lot of places enforce strict dress codes, especially for men. A lot of Las Vegas night clubs have dress codes for men that generally will not allow the following:
Sneakers
Baggy jeans or pants with too many holes (jeans are fine at any club in Vegas)
Jerseys
Sports caps
Shorts
Being that you're going to be dapperly dressed from head to toe, it's only right that you continue the VIP look with a VIP experience by getting a VIP booth with bottle service. For a night of fine dining and partying, you'll want to wear a blazer that makes a statement. A black Paisley patterned blazer (with matching tie) with a white button-down top and black dress slacks will make for a VIP ensemble. Of course, you'll want to bring it all together with suede dress shoes and black aviator sunglasses.
What Happens in Vegas…
When it comes to Vegas fashion, it might be different than what you would wear in your home town but that doesn't mean that your Vegas style can't be translated to a unique style at home. Keep the gentleman vibe going!


Hits: 8000 | Leave a comment